No More Borat, Kazakhstan Makes its Own 'Game of Thrones'-Style TV Show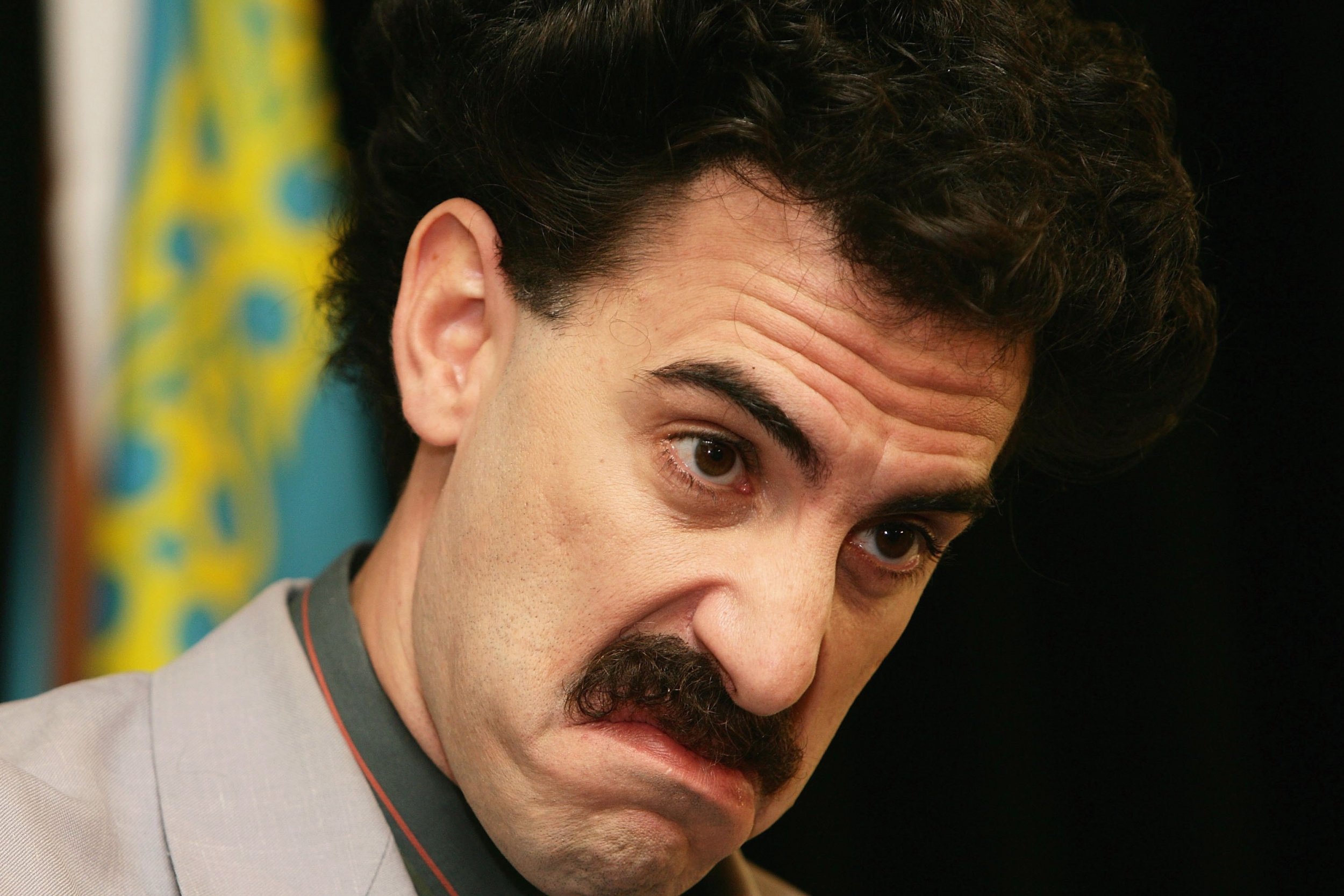 In Kazakhstan, the film Borat has a lot to answer for. Despite the country being flush with oil money and possessing a rich cultural history, most people abroad associate it with mankinis and potassium. Well, no more, filmmakers have vowed. A new television series is being made that dramatizes the creation of the Kazakh state more than 500 years ago. Think of it as less Hollywood mockumentary and more a Game of Thrones style, 10-part historical epic.
Despite some slightly dodgy stuntwork, a trailer for the series, dubbed Kazakh Khanate, looks seriously impressive. There's lots of horse-riding, grim-faced warriors and battle scenes. Tribes meet, scheme and kill before galloping away—oh, and there's a lion. His significance isn't clear, but it certainly adds to the drama.
The show begins amid the collapse of the Mongolian Golden Horde empire, which paved the way for the formation of the Kazakh state in 1465, Eurasianet reports. The man leading the charge is the country's renowned director Rustem Abdrashev who has said that he hopes the series will be "a good example for imitation and for awareness."
It tells the story of two leaders, Zhanibek and Kerey and how they left an Uzbek-ruled kingdom to create their own state on what is now southern Kazakhstan. Territory founded, they set off to spread the news.
The series follows widespread celebrations in 2015 to mark the 550th anniversary of the khanate. Both were prompted by a rather unlikely source: Russian President Vladimir Putin. In August 2014, he angered the country when he declared it to only be a couple of decades old. His dismissal of Kazakhstan's history is in part what spurred on the Kazakh Khanate creators. However, some critics have dismissed the show as a self-serving story that plays rather fast and loose with the truth.
Abdrashev isn't bothered. Once the series is out, he plans to produce a feature film, which will be dubbed in multiple languages, including English. Whether it will outperform Borat remains to be seen.