Kazakhstan Imprisons National Guardsmen for 'Hiding in Bathroom' During Militant Attack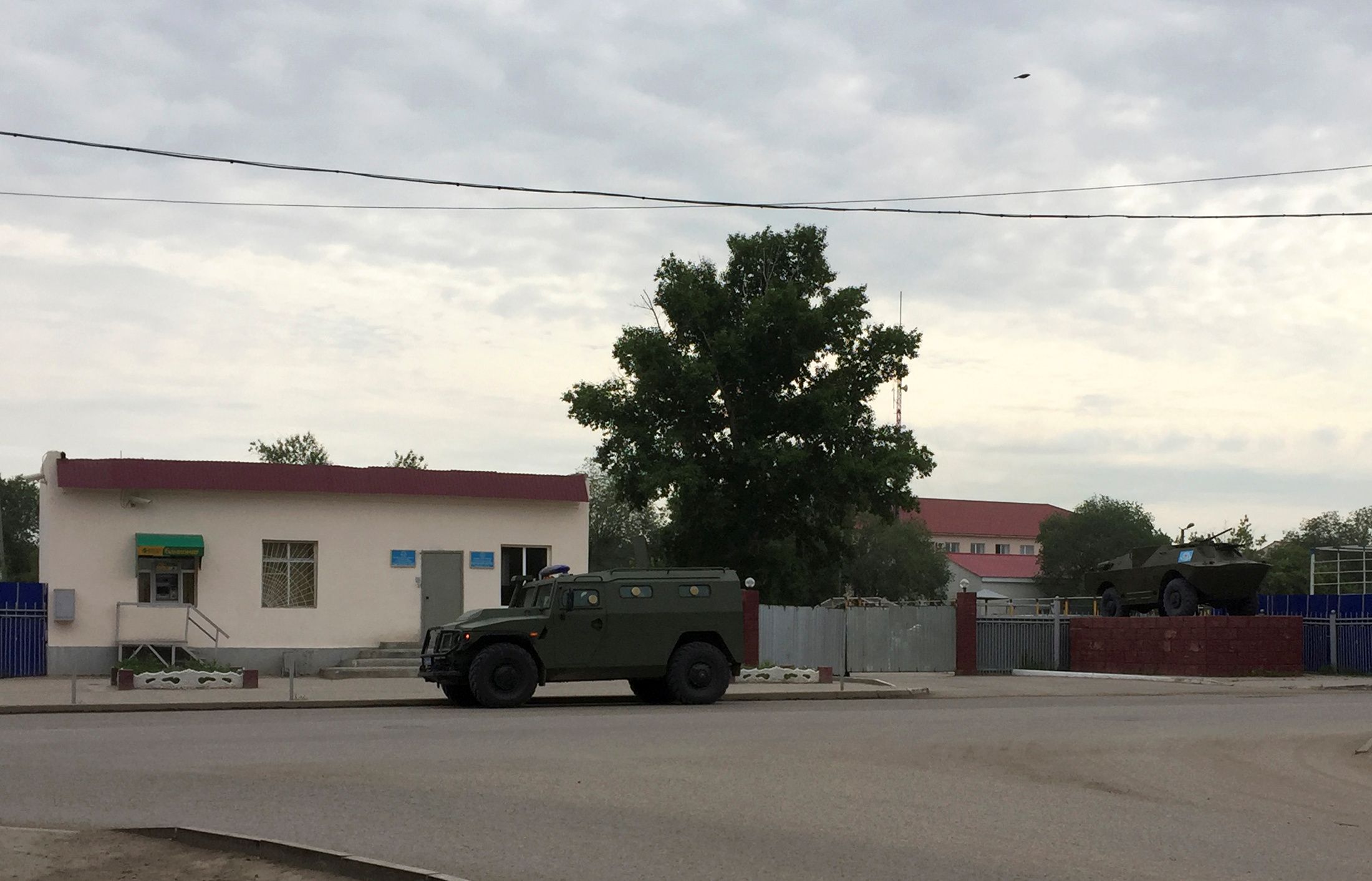 Kazakhstan has sentenced to jail two former national guardsmen for hiding in a bathroom during an armed attack, Radio Free Europe has reported.
A court found Major Kaynarbek Tastambekov and his subordinate Kairgali Orazzhanov guilty of "violation of the statutory rules on implementing internal or patrol service in the garrison" during a shootout with militants who attacked a National Guard facility in the city of Aktobe in June 2016. Three officers and four locals were killed in the attack, which also injured around 30.
The court sentenced Tastambekov to four and a half years in prison for inaction, and Orazzhanov, who pleaded guilty, to three and a half years.
According to local newspaper Diapazon, Tastanbekov and Orazzhanov were accused of not providing sufficient resistance during the attack, instead hiding in the bathroom, while leaving lower ranking personnel in the line of fire with neither proper arms nor orders to lock the garrison's doors.
Tastanbekov denied that he had shirked his duties as major, but said that he used the bathroom window to exit the building in order to reach the nearby communication point where he was able to call the police. He also claimed opening fire on the assailants until he ran out of bullets.
Both men were stripped of their military ranks. Tastambekov said he had been made a scapegoat only because he survived unscathed.
"All evidence for my innocence was destroyed, contract soldiers were told to give false testimonies and they turned me into the fall guy just because I stayed alive," he said in court, according to Diapazon.
He claimed that camera footage of him firing at attackers until he ran out of bullets was deliberately destroyed and the fact that he notified authorities of the attack, according to official procedure, had been ignored.
"I rose to the rank of major, without a single penalty, and suddenly in a matter of minutes I have been turned into a criminal who was hiding in the bathroom in fear," he said. Tastambekov said he had written to President Nursultan Nazarbayev, hoping he would take interest in his situation and order his release. His lawyer said he is planning an appeal.