Kazakhstan: Former Prime Minister Serik Akhmetov Imprisoned for 10 Years for Embezzlement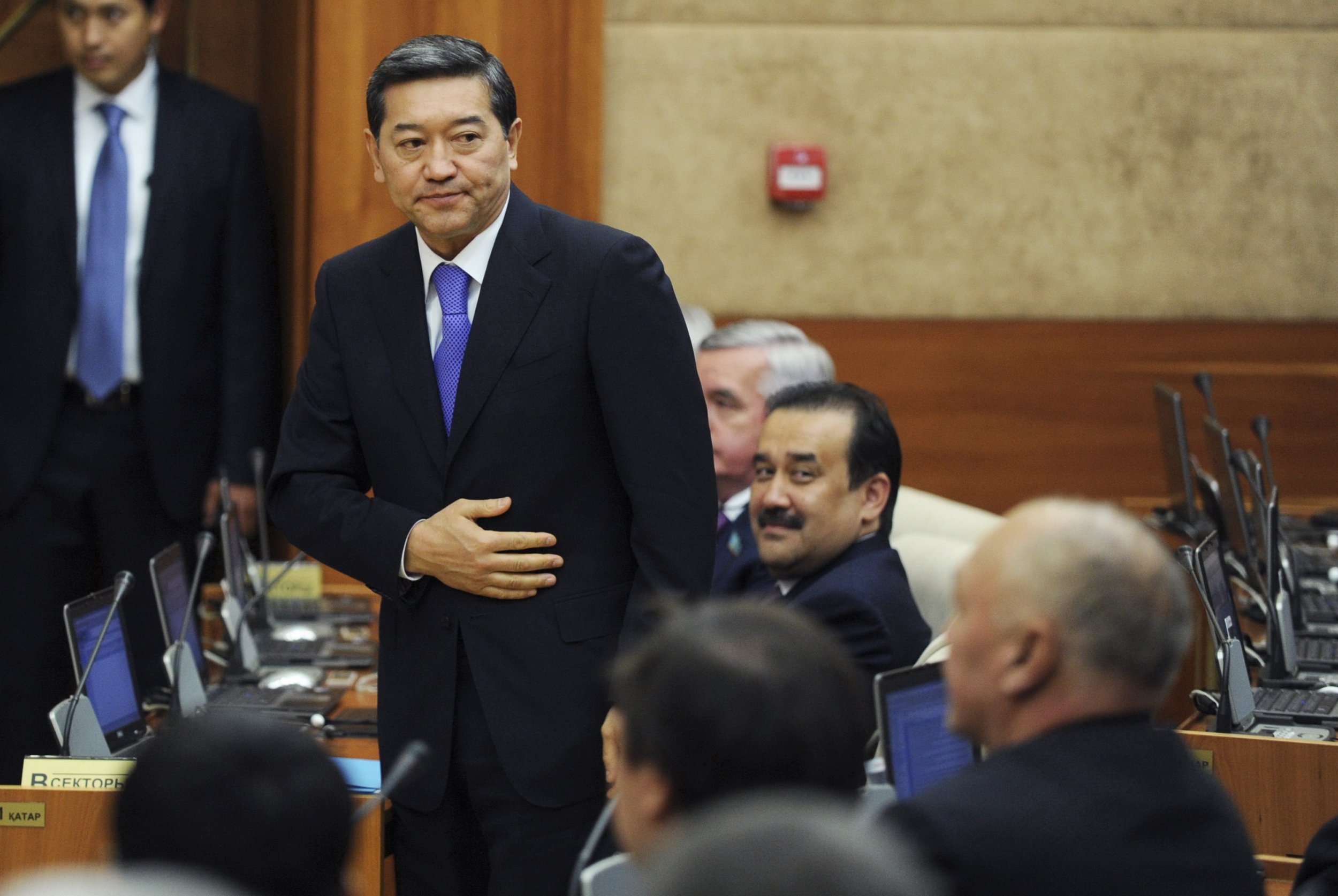 ASTANA (Reuters) - Serik Akhmetov, a former prime minister of Kazakhstan, was sentenced on Friday to 10 years in prison for embezzlement in a case which appeared to reflect infighting among members of the ruling elite.
The court in Karaganda, a major city in central Kazakhstan where Akhmetov began his career as a Communist Party apparatchik in the late 1980s, also found him guilty of abuse of power and other corruption-related charges, Novosti-Kazakhstan news agency reported.
Akhmetov, 57, who served as prime minister in 2012-14, denied wrongdoing and pleaded not guilty in court.
Kazakh political analyst Dosym Satpayev said the case had little to do with a genuine crackdown on corruption or public politics.
"Akhmetov has not played political games. He has no political ambitions and he is not an opposition leader," Satpayev said. "The fight against corruption in Kazakhstan is mostly linked to fighting within the elite."
Oil-rich Kazakhstan, a former Soviet Central Asian republic, is ranked 126 out of 175 in Transparency International's latest Corruption Perceptions Index survey. The same group has assessed its budget openness as "minimal".
Kazakh prime ministers are effectively appointed by the president - the post held by former Communist boss Nursultan Nazarbayev since Kazakhstan gained independence in 1991 - and report to him rather than the parliam