'Persona' Producer Kazuhisa Wada Talks Bringing 'Dancing in Moonlight' and 'Dancing in Starlight' to Life
Persona 5 may have been out for more than a year already, but December was nevertheless an eventful month for fans of Atlus's stylish RPG series. On the eve of Super Smash Bros. Ultimate's debut, Nintendo revealed at The Game Awards that P5's protagonist would join the Smash roster as a playable DLC character. The tail end of the month saw a teaser for the mysterious Persona 5 R, set to arrive in Japan in March. Many fans expect P5R will follow the tradition of expanding on mainline entries in the franchise, possibly with new story content, playable characters and areas to explore.
But even with all that news, the biggest story among Persona fans was the December 4 release of two all-new rhythm games, Dancing in Moonlight and Dancing in Starlight, featuring the casts of P3 and P5 respectively. Series producer Kazuhisa Wada spoke with Newsweek about the team's approach to making the games, showing a new side of fan-favorite characters and music, and introducing the S.E.E.S. squad to a new generation of fans.
This interview has been lightly edited for brevity and clarity.
Both P3D and P5D incorporate many different styles of music and dance. How did you go about finding artists to collaborate with, and why did you choose to make the games a mix of music styles rather than sticking with one genre?
In order to reach a wider audience, we divided up the artists we wanted across a few different categories and reached out to those who were prominent in their respective music scenes. Those categories included but were not limited to: more mainstream artists, experts in a particular niche geared towards connoisseurs, artists that are especially popular online (niconico, etc.), and up-and-comers in various scenes. On top of that, we took into consideration their existing styles and asked them to create a sound that remains true to their individual approach, while also incorporating a sort of explosive new sound that adds excitement to their track(s). It was my hope that fans would be excited to see their favorite artist lending their unique sound to the game(s), making them far more interested in experiencing it for themselves.
With P3D and P5D, how do you balance keeping the story and gameplay accessible, while satisfying hardcore fans?
When it comes to the story and gameplay, we basically set the focus on each character's individuality and unique characteristics. After all, this is the first time the Persona series has let players converse with their favorite characters from a first-person perspective, so we wanted players to enjoy seeing their subtle movements and expressions as well as their unique dance moves. While it's a game geared towards Persona fans, I also wanted to design something new players can have fun with.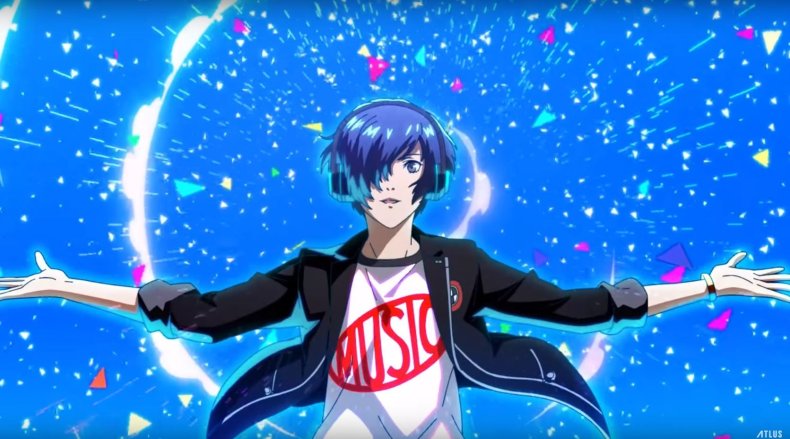 What kinds of stories can you tell in a rhythm game that might not work as well in an RPG?
I wanted to create something that's a bit lighthearted and fun like a traditional rhythm game while also being something entirely different from the more serious tone seen in Persona. By dancing, talking about music, and having fun like normal high school students normally would, I hope players can experience a different side to these characters.
How does making a more lighthearted game allow you to explore new aspects of the characters from Persona 3 and Persona 5?
We wanted the dance moves to represent each character's own unique style, whether it's cuteness, cool vibes, or sexiness - we've spent a lot of time on this. We've been working with the motion capture dancers from P4D, and they fully understand the Persona world and its characters. With the direction we took, I'm confident with the end results. Personally, I liked how Fuuka and Ken from P3 side, and Haru and Futaba from P5 side turned out in P3D and P5D. We were able to introduce a new side of these characters that were not evident in the mainline series.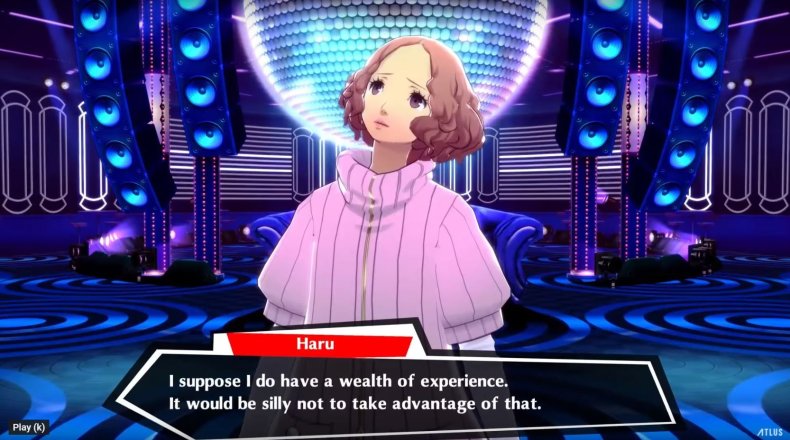 In P3D, how do you introduce the world and characters of Persona 3 to people who may not have played that game, having discovered the series with Persona 5?
We didn't go in-depth, but I think we did a decent job maintaining the overall feel of P3, while portraying the characters and their relationships with one another. It would be really nice if the players gained interest in P3 through the character portrayal in P3D. Timeline-wise, P3D lets these characters enjoy a brief moment of bliss amid all the hardships they are facing. I'm very curious to know how the hints of their underlying dread and resolve are received by non-P3 players.