KCON 2019 LA: How to Watch Performances by K-Pop Stars Like Mamamoo, Loona and More
A month after KCON 2019 hit New York City, the K-Pop convention is coming to Los Angeles this weekend. But fans who can't make it to L.A. can still enjoy their favorite Korean pop stars by tuning in to the official live-stream of the event.
KCON 2019 LA is four days celebrating Korean pop culture. Not just K-Pop, but Korean TV dramas, movies, fashion and food are all represented at the convention. But the big draw is the massive concert.
Conducted over two evenings—Saturday, August 17 and Sunday, August 18—eight bands will perform each night. The concerts begin at 8 p.m. PDT at the Staples Center. Though the artists have been announced, the order of the lineup will remain a surprise.
On Saturday, the lineup will include:
AB6IX
ATEEZ
Iz*One
Loona
Momoland
NU'EST
Oneus
SF9
And on Sunday, fans can expect to see:
Chung Ha
Fromis_9
Itzy
Mamamoo
N.Flying
Seventeen
Stray Kids
Verivery
The live-stream will be available on the official KCON page. It will begin each night at 5 p.m. PDT, showing a few hours of footage taken from the convention as well as the red carpet.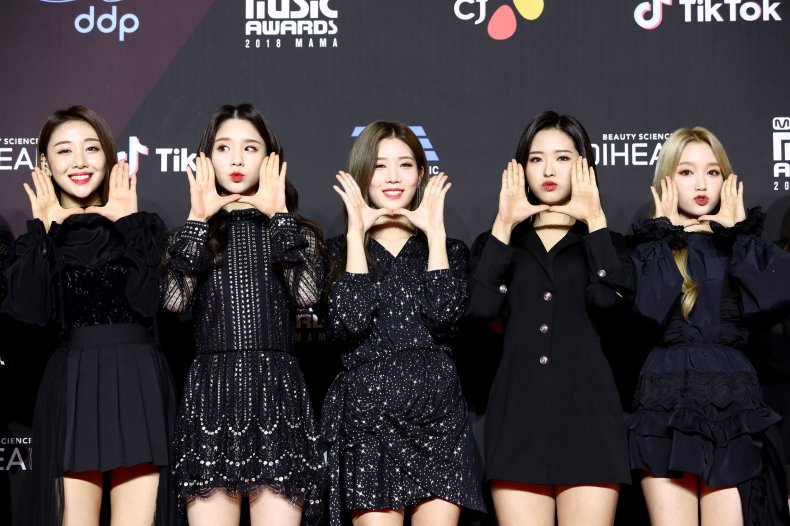 The concerts only take up two nights of the four-day convention. KCON technically started Thursday, August 15, though beyond checking in and a "Klub KCON" dance party, it's more for congoers to get ready for the festivities that start in earnest on Friday.
On Friday, Saturday and Sunday, there will be a number of panels, workshops and events—including a panel called "Stan Culture: Positive and Negative," multiple fan club meetings for K-Pop groups, beauty seminars, a panel on K-Pop's LGBT fans, dance workshops and more. Foodies can even watch a live mukbang—a popular genre of video where a host eats a massive amount of food in one sitting—with YouTuber hyuneeEats.
KCON offers tickets both to the convention proper as well as just the concert event. For those interested in just seeing the concerts, tickets start at $80 a night. Convention tickets start at $35.99—though at that price, congoers will also have to buy a separate ticket to the concerts.
There are also special VIP packs for diehard fans. KCON Platinum tickets cost $1,000 and include both the convention and concerts, along with all access passes to the red carpet, a backstage tour and a goodie bag. For $1,800, however, fans can get the Diamond package, which also includes private meet and greets with the artists, a concierge service and a luxury goodie bag.
This is the eighth year of KCON. The convention got its start in 2012 in Irvine, California as a one-day event. From there, it grew—splitting off into to two conventions in 2015, one in New York City and one in Los Angeles. This year's KCON NYC happened at Madison Square Garden and Javits Center.
KCON has also expanded internationally, with a 2016 event in Abu Dhabi, and 2017 events in Mexico, Australia and Japan.