Keanu Reeves, star of The Matrix, Speed, Point Break, and a plethora of pop culture staples, has also been an internet sensation for the past decade.
The actor is famously the subject of the well-known Sad Keanu meme, which features him forlornly eating a sandwich alone on a park bench.
The meme has been in circulation for 11 years now but the actor has finally shed some light on the photo and revealed that it's not that deep.
"I'm just eating a sandwich, man!" the 57-year-old said during an appearance on The Late Show this week, telling host Stephen Colbert that he was just "hungry" when the photo was snapped.
The topic came up when Colbert asked about Reeves' recent comic book "BRZRKR" and if one drawing from it was inspired by the meme.
"So you're not actually sad in Sad Keanu?" Colbert asked his guest.
"I was thinking. I had some stuff going on," Reeves responded, adding, "I was hungry."
He then explained that he believed the comic's illustrator Ron Garney was inspired by the photo.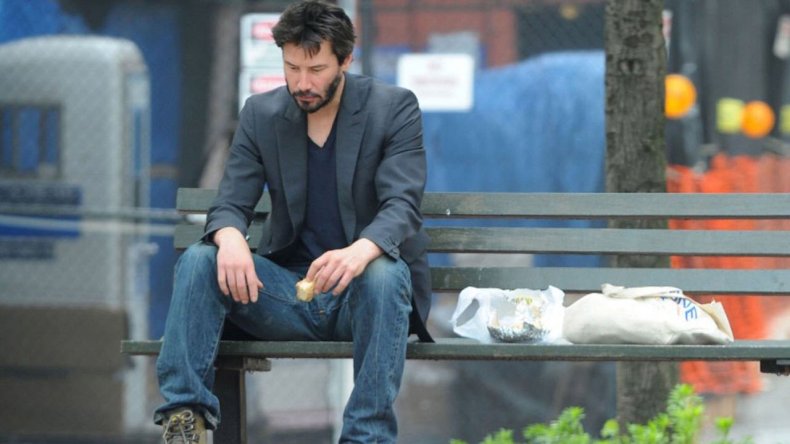 "I didn't know he was gonna do that, but that's what he did, and I think it's kinda meta," Reeves added.
He also discussed his nice guy persona this week on Red Table Talk, the online series hosted by Matrix co-star Jada Pinkett Smith, along with her daughter Willow Smith and mother Adrienne Banfield-Norris.
"Keanu, everyone says you're Hollywood's nicest guy, and you're such a giving person," asked a fan, via video message. "What do you do to give to yourself?"
A visibly embarrassed Reeves responded after shaking his head for a while.
"Let's go for motorcycle ride, let's read. I love going to the movies," he said. For me, my work is that as well. I often sometimes get asked, 'You know, you've been at this for a while', and they're like, 'Do you still love it?'
"And I'm like, 'Yeah, I love it even more.' For me, work is life."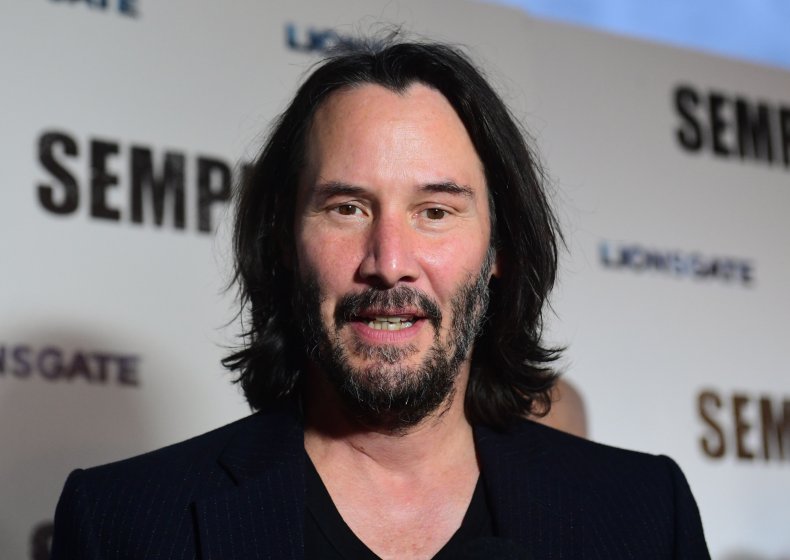 Reeves is currently promoting the highly anticipated fourth Matrix movie, The Matrix Resurrections, which will be released in theaters next week.
The actor told Colbert about some of the dangerous stunts he performed for the film.
One, in particular, sees him tumble down a 46-story-high building with his co-star Carrie-Anne Moss, who reprises her role as Trinity alongside Reeves as Neo.
"Because it's Lana Wachowski and it's 'The Matrix' and you need natural light and you want to do it real," he said.
"I mean, there's wires. Carrie-Anne and I grabbed hands and leapt off the building."