Keanu Reeves Shocks Pub Patrons With Friendly Visit: 'Still on a High'
Keanu Reeves excited fans with a surprise visit to a British pub on Wednesday.
The 57-year-old actor known for his role in films including The Matrix and John Wick, showed up to The Fox and Hounds pub in the village of Charwelton, located about 67 miles northwest of London, delighting fans and locals who were shocked to see him at their local pub.
Danny Ricks, the manager of the pub, described Reeves as "a lovely, down to earth guy" who was "really nice to everyone," according to a report from the BBC. Ricks praised Reeves for taking photos with customers and staff members, and said he instantly recognized him when he walked into the pub, but had "no idea" he would show up.
"Someone who looked distinctly like him walked through the door, and I kind of did a double take. I thought that looks a lot like Keanu Reeves, and then it was only once they were sat at a table discussing scripts and such that I actually clocked that it was him," he told the BBC.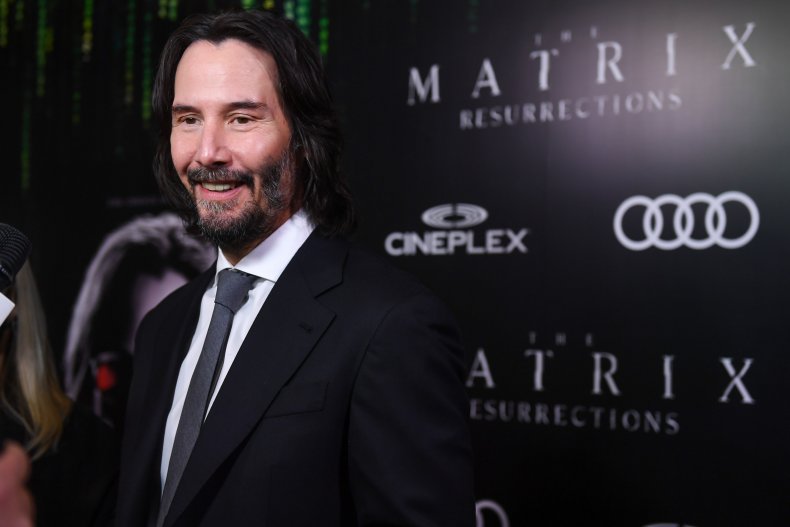 Reeves ordered a Caesar salad as a starter, a falafel dish, and whiskey—and left a "really nice tip," Ricks said. He and his employees "managed to keep it together for the most part" and "stay professional" with the celebrity while serving him. They did manage to get a picture with him before he left—and Ricks plans to post the photograph on the wall of the pub, he told the BBC.
"He was absolutely lovely," he said. "I've got to say, he was really nice to everyone. Just everything nice you would think about him was all true," adding that Reeves' appearance "made everyone's evening."
Dianne King, a patron at the pub, said she had to ask "10 times" if he was really Keanu Reeves, and described the actor as "lovely."
"Myself and my husband are still on a high from it—what an honor and what a lovely man," she said.
Just days earlier, a couple getting married at Fawsley Hall in Northamptonshire offered Reeves a last-minute invite to their wedding after discovering he was staying at their hotel.
"My husband saw him in the bar area and told him he'd just got married and invited Keanu to come over to say hello and have a drink with us if he wanted to," Nikki Roadnight told Newsweek earlier this week. "He was very friendly and said he would later on. We didn't know if he would or not but it was cool that my husband had spoken to him!"
About an hour later, he showed up to the wedding and took photos with Roadright, her husband James and their guests, who were left "a bit starstruck" by the encounter.
"He was kind enough to do some pictures and our wedding photographer was able to capture some too! Then he took the time to speak to some of our guests and have more photos done," she said.
Newsweek reached out to The Fox and Hounds pub for comment.