Keanu Reeves is Taking Over, and We're Here For It
Keanu Reeves is everywhere. From the big screen to viral videos on your phone, the Keanu takeover is happening. Are you ready?
Let's start with the films.
John Wick: Chapter 3 — Parabellum
He's back as John Wick for another installment in the successful franchise. The three films in the series are easily on the way to surpass the $300 million domestic box office mark in total gross with the release of the latest film. What's interesting about the franchise is that it seems to grow in popularity with each new film—instead of losing it's original luster like many sequels do. The first John Wick earned $43 million, the second, John Wick: Chapter Two, earned $92 million, and the latest one currently has grossed $142 million as of this reporting. Globally, the series has taken in more than half a billion dollars just from theaters.
A John Wick: Chapter 4 has already been confirmed for release in 2021.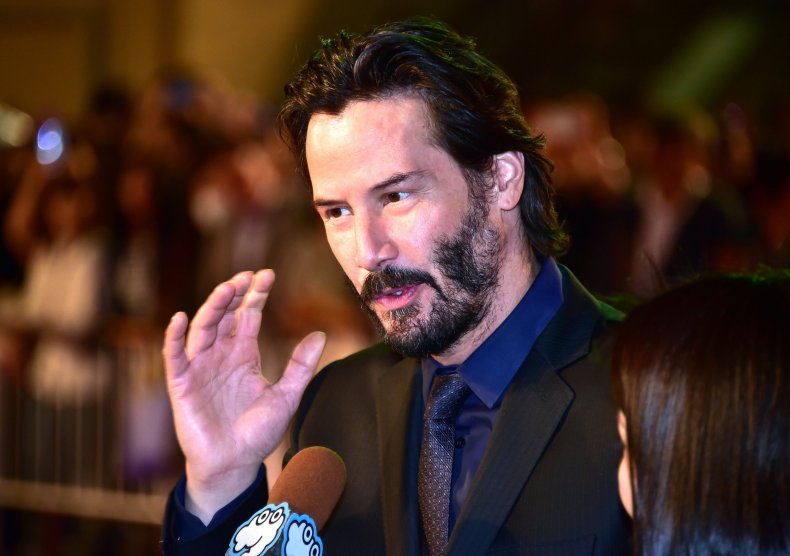 Always Be My Maybe
Keanu made a surprise appearance (as himself) in the Ali Wong and Randall Park Netflix film Always Be My Maybe, and frankly, he kinda stole the show. He briefly played Wong's boyfriend, which included one of the more intense make-out scenes in movie history.
The 53-year-old star literally left the set of John Wick: Chapter 3, flew to San Francisco, shot his two scenes and then left just as mysteriously as he arrived.
"He trusted myself, Ali and Randall to make the joke into what we'd talked about; he is not the butt of the joke — he is in on the joke with us," Nahnatchka Khan, the director, told the Los Angeles Times.
"He's very self-aware and he's aware of how he's perceived in our culture," screenwriter Michael Golamco told the L.A. Times. "The dude's a living legend. He's somebody that has been beloved across generations... He just gives. That's what Keanu does. He gives."
Toy Story 4
Oh, and if John Wick and Always Be My Maybe weren't enough, Keanu can also be heard in the most successful animated film franchise in history — no big deal. Series co-star Tim Allen let it slip early in production that Reeves was among the new talent in Pixar's Toy Story 4, where he plays stuntman toy Duke Kaboom. This behind-the-scenes video basically tells you exactly how excited you're going to want to be over Reeves' performance. Jazz hands! He's doing jazz hands!
Bill & Ted Face the Music
That's right, more than 30 years after vaulting to fame as Ted "Theodore" Logan — one half of time-traveling band Wyld Stallyns — Reeves will return to the role that made him a household name. He and co-star Alex Winter (Bill S. Preston, Esquire) announced via YouTube that America's two favorite dudes will return to the big screen in 2020 with Bill & Ted Face the Music. Excellent.
Oh, Keanu's Also a Knight in Shining Armor
If dominating movie screens weren't enough, he's also basically a prince. A video of him giving up his seat on a New York City subway confirmed that humanity simply don't deserve Keanu Reeves. Like, we're not worthy.
John Wick: Chapter 3 - Parabellum is currently in theaters. Always Be My Maybe is streaming now on Netflix. Toy Story 4 opens in theaters nationwide June 21. And apparently a New York City subway fare may be all you need to spot Prince Reeves in all his valiant ways.