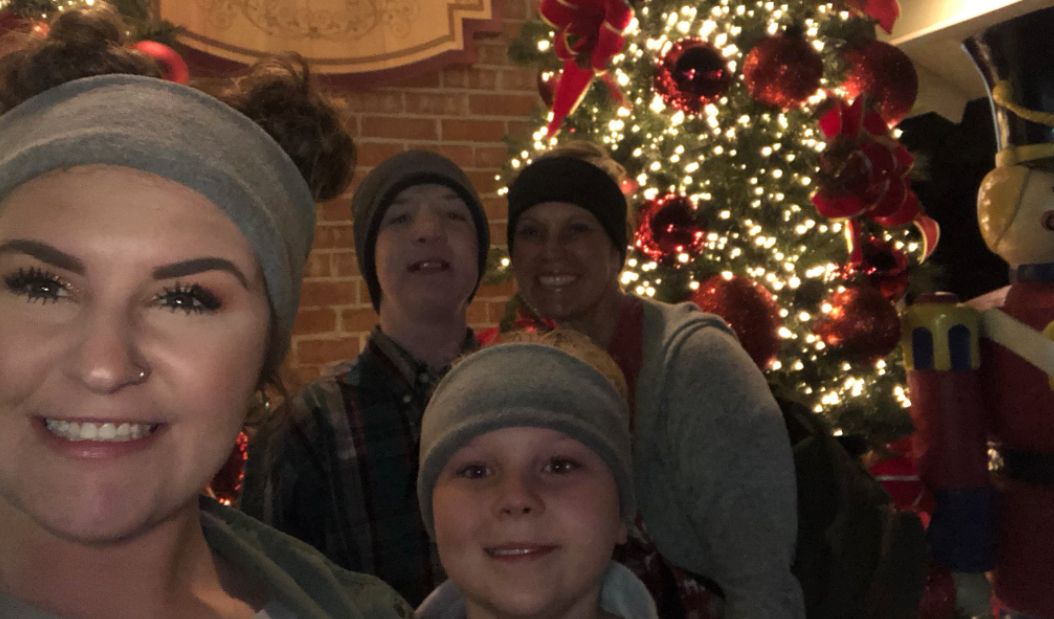 The sister of Keaton Jones, who went viral over the weekend with an emotional video about his torment at the hands of school bullies, insists her family is not racist, after photos emerged of Keaton, his siblings and his mother, Kimberly Jones, posing with Confederate flags.
Following a backlash Monday, Lakyn Jones, Keaton's older sister, tweeted:
Lakyn also denied in a tweet that an Instagram page attributed to her mother belongs to Kimberly.The Instagram account was deactivated Monday after MMA fighter Joe Schilling posted a screenshot of a conversation with a person claiming to be Kimberly, who wrote to him, "What happened to us whites sticking together...?"
Keaton's moving, teary plea to stop bullying was viewed 20 million times, and the middle schooler received a wave of support from celebrities, including Justin Bieber, Katy Perry and The Avengers stars Chris Evans and Mark Ruffalo, who invited him to the premiere of the next Marvel blockbuster.
However, by Monday, the heartwarming story took an unusual turn as social media users branded the young boy's mother racist.
Photos taken from a private Facebook page believed to belong to Keaton's mother began circulating across social media. One photo shows Kimberly smiling and posing with a Confederate flag. Another picture shows Keaton and his siblings posing with the U.S. flag and the Confederate flag.
Schilling also alleged that the Instagram user claiming to be Keaton's mother asked him to plug a GoFundMe fundraising page dedicated to Keaton, instead of accepting his offer to fly the boy to Los Angeles to watch an MMA show. When he accused the user of profiting from Keaton's pain, the user wrote: "What happened to us whites sticking together and helping one of another against the predator?" (Schilling has since deleted the screenshot and a video criticizing Keaton's mother.)
The Instagram account in question is the same account that Lakyn claims is fake.
On Monday, a GoFundMe page set up to raise money to help Keaton was paused after arousing some suspicion too. The fundraiser quickly attracted donations of up to $60,000, but the man who set up the page, Joseph Lam, is not related to or affiliated with the Jones family. Lam said he chose to pause the donations for the time being, as he works with GoFundMe to determine how to best benefit Keaton.
Responding to criticism about Kimberly's alleged racism, Lam wrote: "THIS IS NOT ABOUT THE MOM!! However passing judgement on her before you know her is a form of bullying. Condemnation before evaluation is the ultimate form of ignorance. I can't even say for sure that any of whats being said is true. I don't know the family personally and never claimed to have known them.
"This is about a kid who's been bullied and not just one kid, Keaton, there are many unspoken cases about kids being bullied. We have to be the voice for the voiceless. In the video I saw a kid crying not just for himself but for others. To me thats a kid with a heart of gold and deserves praise. Im hoping that we can turn the money into something good whether it be for private school or college fund."