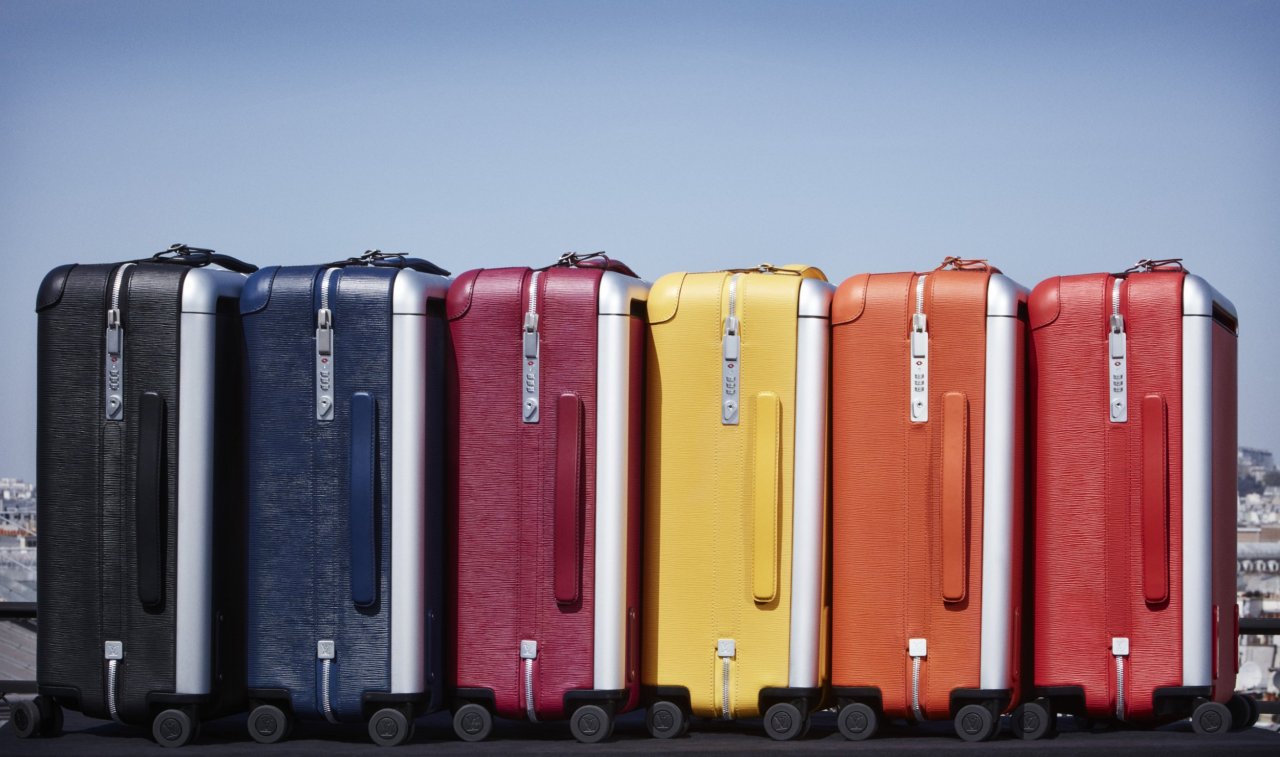 As we pack for our summer holidays, no matter where we are heading, how long we will be there or what we plan to take with us, many of us will experience the same frustration with one of the great irritations of modern travel: the telescopic handle, that ubiquitous feature of modern luggage. It is not the handle itself that is irritating, but rather its intrusion inside the suitcase in the form of a pair of rails or something resembling a small Bronze Age burial mound.
I find packing stressful enough without having to consider the internal topography of my suitcase: having to fill up the trenches on either side of the hillocks with folded underwear, toiletries and ties so that I have a level-ish surface upon which to lay my suits and trousers. There are, of course, more pressing ills that assail humankind—but since many clever people have so far failed to bring peace and economic stability to the planet, perhaps it would be sensible to apply ourselves to more manageable challenges.
This is what Australian designer Marc Newson has done for Louis Vuitton, and in the process he has created what is probably the world's most advanced range of wheeled luggage. I like Vuitton suitcases, particularly those made of creamy, light-sand-colored VVN leather. VVN is usually used on the straps of Vuitton's monogram canvas bags, but is best appreciated when used to make an entire bag (usually only available on special order). I would crawl all the way to Paris to get one. By contrast, the practical pull along stuff never grabbed me—until now.
This is not the first time Newson has worked with Vuitton: A couple of years ago, he was one of several design stars—a group that included Frank Gehry, Karl Lagerfeld and Cindy Sherman—asked to create a piece of luggage. He designed a backpack. "I'm obsessed with packing and trying to be as efficient as possible," he says. "I'm very conscious of weight and the volume of a piece of luggage, and how that is so badly considered by most manufacturers. You've got the horrible telescopic mechanism that you drag the thing along with that bisects the bag right down the middle. And it doesn't appear to have occurred to anyone to try and address that."
Newson says that most luggage makers buy components such as handles and wheels off the shelf; economies of scale have triumphed over aesthetics and convenience to create a disposable approach to luggage. It is bought, trashed and replaced—a decidedly nonvirtuous cycle Newson detests. He also hates designing what he calls landfill: items that are neither repairable nor recyclable. So instead of starting with existing components and designing what would be, in effect, a skin around them, he begins with a blank piece of paper.
He describes his ideal piece of luggage as "something that's very, very, very, light and very strong, but also provides the maximum volume of space, of usable space." His way of keeping his luggage light but increasing the space inside is an act of genius that strikes everyone who sees it as utterly obvious—in retrospect. He has simply moved the arms of the telescopic handle to the sides of the case, where they give extra structure to the edges. Doing that also eliminates the hillocks that run down the middle of almost all other carry-on bags.
Newson didn't stop there. He says that luggage should be thought of like a Formula One car: It needs high-level engineering and should not be a disposable product. He has eschewed the standard riveting, in favor of specially made screws so his bag can be repaired. The bag is closed with a single zipper that terminates in a TSA-approved locking mechanism, which fits in the spine of the bag.
But what users will probably notice first about the luggage is not those fine details but the weight: The smallest cabin bag weighs just 6 pounds. The standard cabin bag size is 6.6 pounds and the check-in size, which will be launched next year, just about 7 ounces more.
Newson says the material for the case is not carbon fiber but a woven material, which is recyclable. It's also semi-flexible—it's hard to break but still retains its form. The shell is covered with the classic Louis Vuitton canvas, which is not just a decorative veneer; it adds a degree of strength and pliability to the case. The two materials are assembled in a machine that basically heats them and then joins them together. "All those processes have been patented by us," says Newson. "We invented the way to build the case, so no one else will be able to do that."
He believes luxury items " should embrace the best qualities of large-scale production, because it is the only way that you'll ever be able to justify the investment in tooling up for something that's going to be really well made," he says. "You've got to use modern technology to be able to compete, and you've got to be able to use modern production processes, and if necessary, invent those processes."
Perhaps because many of the more familiar products in the Vuitton line have changed little over the past century, it is easy to forget how daring and innovative they were when they first appeared. Vuitton revolutionized luggage when it created the flat-topped trunk that could be stacked in trains and boats, replacing the old fashioned dome-lidded type. This pairing of Newson and Vuitton is in that spirit.
A Louis Vuitton trunk is an object of beauty—I would love to have one—but these days few of us can count on teams of porters to carry our trunks at each stage of our summer breaks. Newson's rolling luggage should help travelers retain the Vuitton glamor—and cut down on the porter bills.