Keep the Pressure on Saudi Arabia | Opinion
President Joe Biden won't punish Saudi Crown Prince Mohammed bin Salman for the murder of journalist Jamal Khashoggi. And that's a wise decision—even though it comes as a disappointment to human rights activists.
In late February, the Biden administration published an intelligence report that confirmed what the world had long suspected: Mohammed bin Salman—often dubbed MBS by fans and critics alike—personally approved the 2018 killing of Khashoggi.
Some activists hoped that the definitive report would lead to direct sanctions on the Saudi crown prince. But in early March, the White House announced it would "recalibrate, not rupture" its relationship with the desert kingdom. Officials reiterated the State Department's visa ban on 76 Saudi individuals who have threatened dissidents overseas—but didn't take any new action against MBS himself.
This tempered approach is part of a much-needed overhaul of U.S.-Saudi relations. Biden is correctly trying to rebalance relations with Riyadh in a way that bolsters democratic values without compromising America's strategic interests.
Saudi Arabia's political and economic clout across the Middle East make it a necessary ally—but a difficult one, given the kingdom's appalling human rights record at home and abroad.
Riyadh's military intervention in Yemen against the Houthis contributed to a harrowing humanitarian catastrophe, with thousands of civilians facing starvation. The Saudis also led a destabilizing three-and-a-half-year boycott of Qatar.
Domestically, they've detained hundreds of political prisoners, including dual U.S.-Saudi citizens, who are mistreated and tortured. Many pay the ultimate price—Khashoggi is hardly the only Saudi who was permanently silenced for speaking out against the kingdom's leadership. Members of the country's leadership routinely propagate hate speech against Jews, Christians and Muslims who do not adhere to state-sponsored Wahhabi Islam.
But the situation isn't all bleak. Focused pressure from U.S. officials is starting to yield results. Saudi Arabia recently ended its Qatar blockade, and in February it released two imprisoned U.S. citizens, Bader al-Ibrahim and Salah al-Haidar, as well as Loujain al-Hathloul, a prominent women's rights activist.
Reactive sanctions can prove a valuable tool if U.S. leaders apply them strategically. The State Department visa ban is a good start. The Biden administration could even go further, leveraging the Magnitsky Act to freeze U.S. financial assets belonging to Saudi individuals who perpetrate human rights abuses and corruption.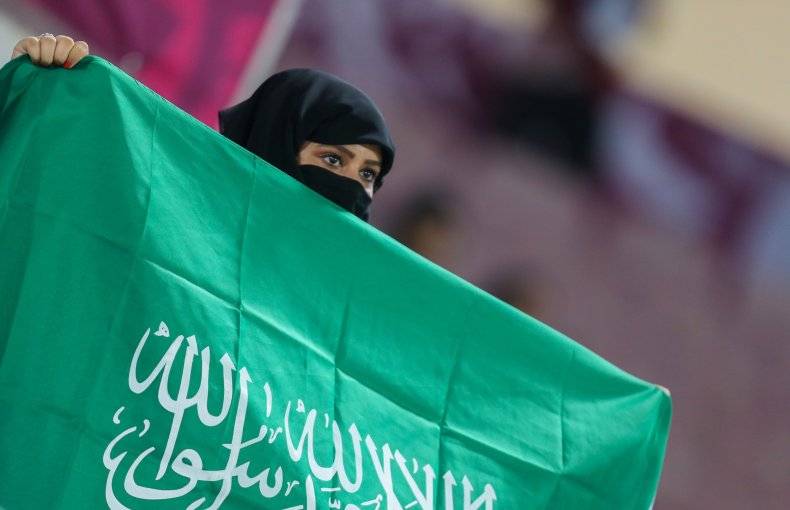 The Biden administration can also apply pressure by restricting weapons sales to the kingdom. Nearly three-quarters of Saudi arms imports come from the United States. In the past, those weapons have been passed down to militia groups and extremist organizations, violating the terms of the U.S.-Saudi arms agreement. Restricting or pausing weapon sales, as President Biden did earlier this year, may be necessary to evaluate whether the transactions are detrimental to peace in the region.
Sanctions and bans on weapons sales won't solve all our bilateral challenges. If the Biden administration wants to spur real reforms, it'll need to focus on a long-term engagement strategy built on the two countries' shared needs.
Both countries have a strong interest in combating violent religious extremism. Yet Saudi-funded schools and government media continue to perpetuate the idea that Wahhabi Islam is under attack by Western countries.
To counter that notion, U.S. officials could hold publicly-broadcast meetings with prominent religious leaders within and outside the Saudi government. In fact, the administration could even demand these events be televised, so ordinary citizens can see Americans in a more positive light. That would help rob religious extremists of a recruitment tool that enables them to radicalize young Saudis.
The Biden administration can also continue important trust-building measures. National Security Advisor Jake Sullivan promised a "no surprises" policy, meaning U.S. officials will communicate with their Saudi counterparts before high-impact steps. The aim ultimately is for Saudi Arabia to reciprocate—for instance, by stalling military invasions or arresting American citizens until after consulting with U.S. leaders.
Biden could also appoint a special envoy to Saudi Arabia, with offices in Washington and Riyadh. A special envoy is better equipped to focus on long-term issues than the U.S. Embassy, which is currently dealing with immediate challenges, such as preventing attacks from Yemen's Iran-aligned Houthis and reopening its limited visa services.
As Yemen, Egypt, Libya and Syria demonstrated, governments that maintain power through iron-fisted repression ultimately set the stage for their own undoing.
The United States can help the House of Saud help itself—by adopting a realistic yet "tough love" approach that encourages regional stability, human rights and the rule of law. So far, the White House is on the right track.
Ali Al-Ahmed is the founder and director of the Institute for Gulf Affairs.
The views expressed in this article are the writer's own.