'Keep Yapping Man': Biden Calls Trump a 'Clown,' Tells Him to 'Shut Up' During Debate Dispute
Democratic presidential nominee Joe Biden called President Donald Trump a "clown" multiple times and urged him to "shut up" during a fiery first debate in Cleveland, Ohio on Tuesday night.
"Folks, do you have any idea what this clown is saying?" Biden asked during the debate, which saw the president repeatedly interrupt his opponent.
"Will you shut up, man," Biden said after Trump accused him of being part of the "radical left" during a discussion about the U.S. Supreme Court. "This is so unpresidential.... keep yapping, man."
Biden later repeated his "clown" comment. "It's hard to get any word in with this clown," he said, before adding "excuse me, person."
He told Trump that he would need to "get a lot smarter" if he hoped to reduce deaths caused by COVID-19, which appeared to rattle the president.
"Don't ever use the word 'smart' with me," he shot back.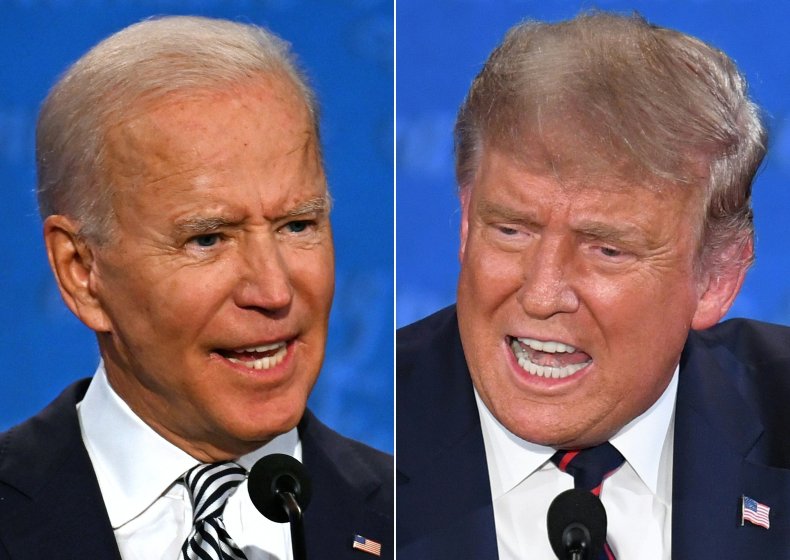 The former vice president also called Trump a "racist," a "liar" and "Putin's puppy," referring to Russian President Vladimir Putin.
In response, Trump insisted there is "nothing smart about" Biden and attacked his education. He also mocked the former vice president for wearing a face mask "every time you see him."
Chaos marks the debate tonight, with moderator Chris Wallace seemingly unable to control the candidates. At one point, the president remarked that he was "debating you, not him," referring to Wallace instead of Biden, while being questioned about his health care plan.
The debate was the first of three scheduled between Trump and Biden. The second is set to take place in Miami, Florida on October 15, moderated by C-SPAN's Steve Scully. The third is scheduled for October 22 in Nashville, Tennessee, with NBC's Kristen Welker.
Before those, the sole debate between Vice President Mike Pence and Democratic nominee for vice president Kamala Harris will take place on October 7 in Salt Lake City, Utah, moderated by USA Today's Susan Page. Every debate is expected to be carried by all major U.S. television networks, as well as streamed online.
Newsweek reached out to the Trump and Biden campaigns for comment.