Keep Your New Year Resolutions: Health Deals from Walmart, Amazon, Whole Foods and More
The year 2020 is now underway with people trying to keep to their New Year resolutions.
According to Ipsos, 38 percent of Americans are planning on making New Year resolutions. Out of those people, 50 percent will decide to exercise more in 2020, with 51 wanting to eat healthier, especially after a busy festive season of eating sweets, consuming alcohol and eating rich foods, as the below chart from Statista shows.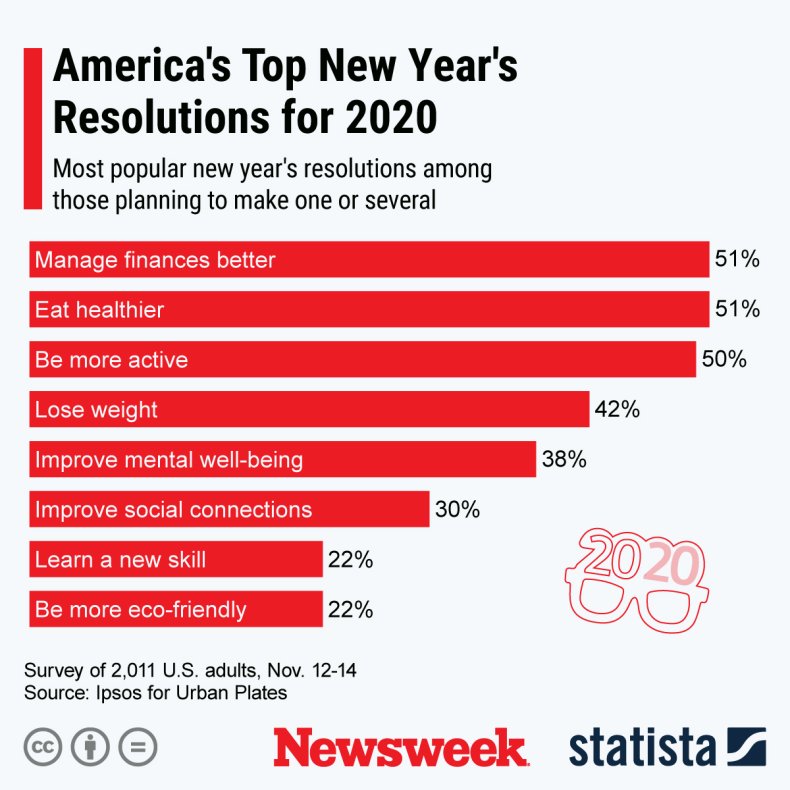 The American Medical Association recommends adults should do at least 150 minutes a week of moderate intensity activity, or 75 minutes a week of vigorous intensity activity. It also recommends reducing the intake of processed foods and to quit smoking.
However, it is said that to create a habit takes 21 days minimum and as many people give up their New Year resolutions by January 17 (also known as Ditch Your New Years Resolution Day), it seems that Americans might struggle to stick to their goals in 2020.
To help readers stay on track in this bright new decade, Newsweek has sprinted to find the best deals to help people not give up on their goals this year (or at least last until the summer...)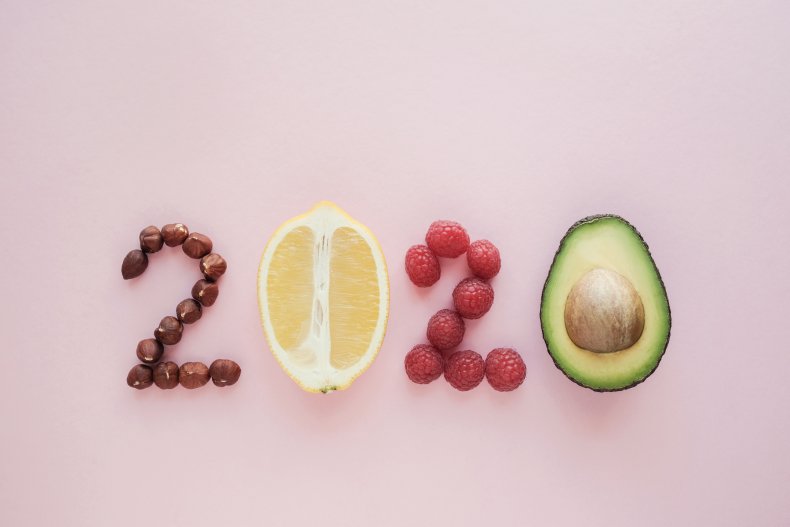 Health Deals January 2020
Muscle Milk: The protein shake company is giving 2,020 existing gym members $50 to help cover their membership for the first month of the year. Gym lovers just need to share a gym selfie on Instagram (stories or posts) or on Twitter, tag @MuscleMilk and include #MuscleMilkSweepstakes. Winners will be notified via direct message.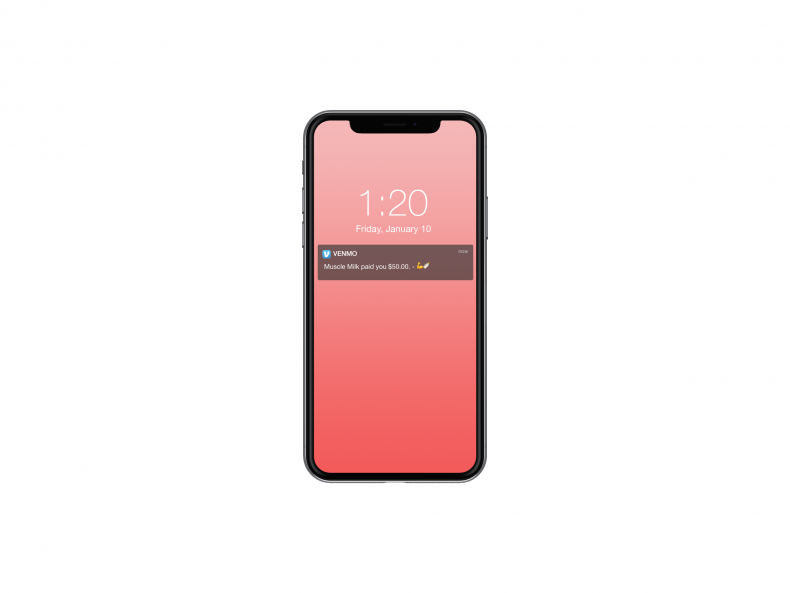 Whole Foods: Special savings just for Amazon Prime members as they get an extra 10 percent off yellow sale signs.
Groupon: The discount website has several offers on gym memberships, depending on where users are located.
Anytime Fitness: Join the gym between now and January 12, 2020, and get a membership for $1. New members will also receive a free fitness consultation and a 30 day fitness plan. Terms and conditions apply.
Gold's Gym: From free weights to group exercise classes, and cardio equipment to both traditional and digital personal training options, gym newbies only need to part with $1 for membership. Apply by January 31, 2020.
Walmart: Visit the store's online clearance section to get deals on home gym equipment, including:
The Vitamin Shoppe: Get 25 percent off when you spend $150, using code ACTIVITY.
MyProtein: Using code FIT, get 45 percent off everything in the January sale .
Costco: The warehouse retailer has deals on home gym equipment, valid until January 26, 2020.
Kroger: The retailer has a number of "Wellness Your Way" savings on its website.
Co+op: "Stronger Together" cooperatives up and down the country have offers on until January 25, 2020.
Amazon: The e-commerce giant has a sale on cookbooks, helping Americans make their own healthy meals.
Newsweek has affiliate partnerships, so if you make a purchase using the links we may earn a share of the sale.