'Keeping Up With the Kardashians' Canceled: Why the Show is Ending
E! Is about to lose one of its biggest shows as Keeping Up with the Kardashians leaves the network. The show's cancelation was announced on the Instagram account of Kim Kardashian West, who revealed the show was coming to an end after its 20th season, which will air 14 years after the first season of the reality show aired.
This statement, however, did not reveal exactly why the show has been canceled. Alongside a throwback image of Kourtney, Khloe, Kris and the rest of the Kardashians (k)ast, Kim said: "It is with heavy hearts that we've made the difficult decision as a family to say goodbye to Keeping Up with the Kardashians."
She continued: "Our last season will air early next year in 2021.
"Without Keeping Up with The Kardashians, I wouldn't be where I am today. I am so incredibly grateful to everyone who has watched and supported me and my family these past 14 incredible years. This show made us who we are and I will be forever in debt to everyone who played a role in shaping our careers and changing our lives forever."
This statement was also released by fellow cast members Kris Jenner, Kourtney Kardashian, Khloé Kardashian, Rob Kardashian, Kendall Jenner, Kylie Jenner and Scott Disick.
Though neither the Kardashians themselves or E! Has revealed exactly why the show is ending, the ratings for the show much less than they once were. At its peak around Season 5 a decade ago, 4.5 million people watched as Kim dealt with her split from Reggie Bush.
The premiere of Season 18 in March 2020, in contrast, was watched by just over one million people.
There may be multiple reasons for this. In a Los Angeles Times article, LightShed Partners analyst Rich Greenfield said: "Obviously they bring their own audience like nobody else, and they have an ability to monetize like nobody else in all sorts of different ways...If you're the Kardashians, you realize your audience is watching less and less TV every day."
Since Keeping Up with the Kardashians first aired in 2007, the social media landscape has completely changed, with video sharing platforms like TikTok and Instagram Live giving fans round-the-clock access to the Kardashians. With so much of their lives being shared every day on these platforms, the desire to watch a TV show about their lives (which thanks to the way TV is made will always be a few weeks or months out of date) becomes less and less.
E!'s statement to Variety, however, gives another possible reason why the show is ending. "E! has been the home and extended family to the Kardashian-Jenners for what will be 14 years, featuring the lives of this empowering family," the network's statement reads.
"Along with all of you, we have enjoyed following the intimate moments the family so bravely shared by letting us into their daily lives. While it has been an absolute privilege and we will miss them wholeheartedly, we respect the family's decision to live their lives without our cameras."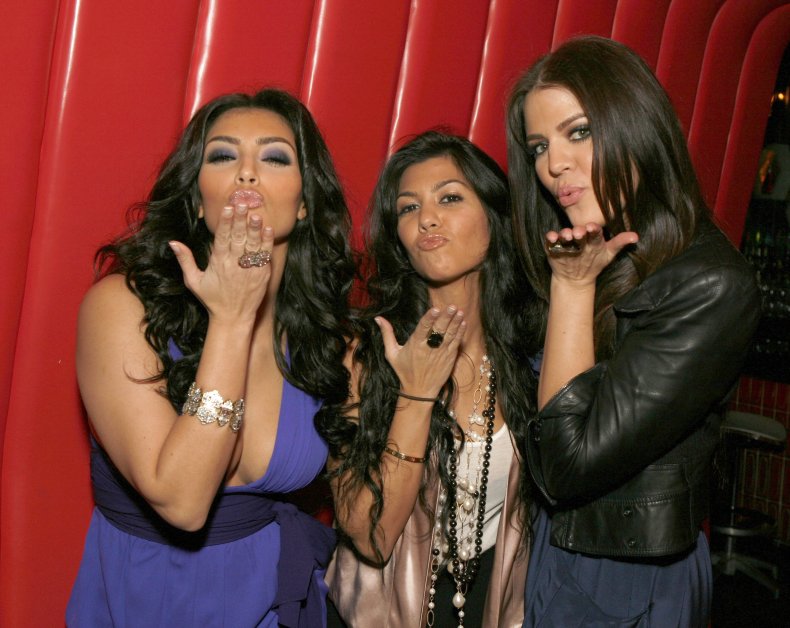 Though the ideas of the Kardashians living without cameras seems a little far-fetched (there is probably no family in the world who records itself as much as them), this could indicate the family is done with having other people record their narratives when they can do such a good job themselves. In a celebrity landscape where stars like Beyonce have asked for full editorial control when they give interviews, the Kardashians may have decided to take a similar line.
Keeping Up With the Kardashians Season 18 continues from September 17 on E!