8 of the Most Jaw-Dropping Moments from the 'KUWTK' Reunion Part 1
Keeping Up with the Kardashians landed on screens in 2007, and came to an end on June 10, 2021. Just one week after the final episode aired, the Kardashian-Jenner clan have treated fans to a two-part reunion special which will see the family address head-on some of the show's biggest dramas over the past 20 seasons.
In Part One of the KUWTK Reunion, it became very clear there would be no cards off the table. To kick off Part One of the reunion, host Andy Cohen dived straight in, asking Kourtney Kardashian why exactly the show ended. They concluded with Kris Jenner discussing her marriage to Caitlyn Jenner.
The 45-minute episode ended on a huge cliff hanger with Kris Jenner being asked whether she had forgiven Caitlyn Jenner for how she treated Kris Jenner after the divorce.
Part One of the KUWTK also teased the arrival of Kourtney's ex-boyfriend Scott Disick to the reunion which will air on Sunday, June 20 on E!
Newsweek has a full recap of the 10 most jaw-dropping moments from Part One of the KUWTK reunion.
Kourtney Kardashian reveals the real reason the show ended
In September 2020, the Kardashian-Jenner siblings announced they would not be returning for season 21 of Keeping Up With the Kardashians.
Several social media posts at the time made by the sisters spoke of their sadness of the show coming to an end and their fond memories of filming the long-running reality series.
On the KUTWK reunion, Kourtney Kardashian did not hold back on revealing the real reason the show ended and admitted she was the one who was most in favor.
Kourtney Kardashian explained: "I just felt like it wasn't productive. The time it was taking to film and the turnaround and then six months later the episode would air...it all just felt like a slightly toxic environment at times like we weren't enjoying it."
Kourtney and Kim Kardashian's fight almost never made it to screen
Keeping Up With the Kardashians fans will never forget the verbal and physical fight between Kourtney and Kim Kardashian in season 18.
After weeks of arguing, things finally came to a head when Kim Kardashian implied Kourtney Kardashian had a poor work ethic.
Kourtney Kardashian stood up and pushed Kim Kardashian to the ground, which led Kim Kardashian to threaten to punch her sister in the face.
The pair then began pushing and hitting each other, with Khloe Kardashian separating them both.
After the fight, filming was paused for one week and Kourtney Kardashian later announced she was stepping back from KUWTK.
The fight later won the Best Fight at the MTV Movie Awards.
Kylie Jenner opened up on her lip insecurity
Kylie Jenner, launched Kylie Cosmetics in 2014 which at first specialised in liquid lipstick and lip liner sets. She then set up Kylie Skin, specialising in skincare, in May 2019.
In Part One of the KUWTK reunion, Kylie Jenner discussed her status as a self-made billionaire. She also touched on the reason why she decided to get lip-fillers and how her own personal insecurity made her fall in love with make-up.
Kylie explained: "I had really small lips and I didn't ever think about it until I had one of my first kisses and a guy said to me 'You are such a good kisser, we have such small lips' or something like that and then on I felt un-kissable.
"I had an insecurity and then I got an obsession with make-up because I would over-line my lips and I would feel really confident about it. I obviously don't think about it now."
Kylie Jenner discusses marriage
Kylie Jenner fans across the world were sent into meltdown earlier this week after it appeared she and Travis Scott were back together.
The make-up mogul posted a series of snaps on her personal Instagram with Scott with his arms around her waist alongside the caption: "24 hours in NYC"
Wedding rumours between the pair are most likely to begin after Kylie Jenner admitted on the KUWTK reunion she would like to get married in the future.
She said: "I'm not thinking about marriage right now, but I would hope to get married one day."
Kim Kardashian had cold feet ahead of marriage to Kris Humphries
In August 2011 Kim Kardashian married NBA player, Kris Humphries. Their marriage famously only lasted 72 days before Kim filed divorce papers.
At the KUWTK reunion, Kim confessed she had cold feet before her wedding and the night before, revealing her mother Kris Jenner offered to arrange for her not to attend the wedding in the first place.
Kim Kardashian said: "What you said to me was 'Go, I'm going to put you in a car and nobody will find you, just leave and I'll handle it and I thought 'Ok, we are filming this for a TV show and if I leave, I am going to be known as the runaway bride forever and it's going to be a huge joke and I think I just have cold feet.'"
Kim Kardashian also shared she felt partially "pressured" to go through with the wedding for the show, her family, and her fans. Kim Kardashian agreed Humphries deserved an apology, but he had never returned her calls.
Kim Kardashian addresses her divorce from Kayne West
In February 2021, the news broke that Kim Kardashian had filed for divorce from her husband Kayne West after six years of marriage, citing "irreconcilable differences."
In a recent episode of KUWTK, Kim discussed her divorce with Kayne, who is the father of their four children, describing herself as a feeling like a "failure."
She also addressed their separation in the KUWTK reunion. Kim Kardashian said she would not reveal why she believed the marriage did not work on TV but did say: "It was not one specific thing that happened on either part I think it was just a general difference of opinions on a few things that led to this decision and in no way would I want someone to think I didn't give it my all or not really try."
She added: "We have an amazing co-parenting relationship and I respect him so much. That was my friend first, first and foremost and that is never going away. I will forever be Kayne's biggest fan. He is the father of my kids. He will always be my family."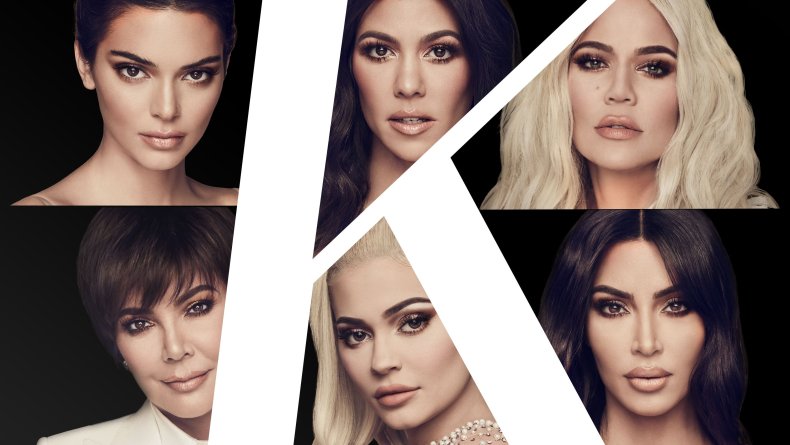 Kourtney Kardashian says she and Scott Disick might have worked outside 'KUWTK'
One of the reality show's most popular storylines was the on-off relationship between Kourtney Kardashian and Scott Disick.
The couple were on-and-off for 10 years and have three children together, Mason, Penelope, and Reign.
Sadly, in 2015, they called it quits on their relationship, with Kourtney Kardashian going on to date Younes Bendjima, and Disick dating Sofia Ritchie.
Kourtney Kardashian said "probably" when host Andy Cohen asked whether their relationship would have survived if they had not shared so much on the show.
She added: "I think everything happens for a reason. That's what was meant to be."
Kris Jenner discusses split from Caitlyn Jenner
Kris Jenner and Caitlyn Jenner were married for 24 years and had two daughters together, Kendall and Kylie Jenner.
Caitlyn also raised Kris Jenner's daughters and son Robert Kardashian Jr. from her previous marriage to the late Robert Kardashian.
In October 2013 they separated with Caitlyn Jenner's transition to becoming public in April 2015.
A statement at the time to E! News read: "We are living separately and we are much happier this way, but we will always have much love and respect for each other.
"Even though we are separated, we will always remain best friends and, as always, our family will remain our number one priority."
In 2014, Kris Jenner officially filed for divorce, citing irreconcilable differences.
At the KUWTK reunion, Kris revealed they would have divorced regardless of Caitlyn's transition, with all of Kris Jenner's daughters defending her viewpoint.
Keeping Up with the Kardashian's: The Reunion, Part 2 airs June 20 on E!