Keeping Up With the Kardashians: The Reunion saw the Kardashian-Jenner siblings reflect on 20 seasons and 210 episodes of KUWTK. Part 1 had some jaw-dropping moments from the real reason why the show ended to Kylie Jenner's lips. Part 2 had a big task to follow, but certainly did not disappoint.
For the final installment of the reunion, no topics were left off of the table—and Kourtney Kardashian's ex-boyfriend Scott Disick even made an appearance.
To kick off Part 2, Kris Jenner was asked about her separation from Caitlyn Jenner and Kylie and Kendall Jenner were asked about their Caitlyn's transition.
In between, Khloe Kardashian addressed the Tristian Thompson and Jordyn Woods cheating scandal, Kendall Jenner defended her modeling career and Kourtney Kardashian and Disick addressed their break-up.
Part Two came to a conclusion with the Kardashian-Jenner clan telling each other how much they loved each other and reflected on their journey on the show but there were many jaw-dropping moments fans are still reeling from. Newsweek has a full recap below.
1. Khloe Kardashian attended anger management
In a 2009 episode of Keeping Up With the Kardashians, Khloe Kardashian famously slapped Scott Disick across the face.
The pair were arguing over Kourtney Kardashian's pregnancy news, with Khloe Kardashian claiming Disick deliberately got her pregnant to stop a break-up.
She said: "Just admit it. You were jealous of Kourtney. You thought she was going to leave you, so that's why you knocked her up with the old sausage.
"You wanted to just keep her for 18 years and not let anyone else have her."
Scott Disick responded: "18 years? I want her for eternity."
Khloe Kardashian infamously attended anger management classes after this incident.
Khloe Kardashian explained: "I don't even think he necessarily did anything as to why I didn't like him," to which sister Kourtney Kardashian chimed in: "You thought he was a sociopath."
She reflected: "I think it just shows how close we really are. I treat him just like I would my brother. I can slap him and want to kill him but I love him and want the best for him and I love him."
2. Scott Disick on his dating life
There really were no cards off the table in part 2 of the KUWTK reunion, with host Andy Cohen asking Scott Disick why he dates younger women.
Disick dated Sofia Richie, who is 16 years his junior, for almost three years. He is currently dating Amelia Gray, who is 18 years younger.
Disick explained: "Everybody gets this wrong. I do not go out looking for young girls, they happen to be attracted to me because I look young!"
3. Scott Disick and Kourtney Kardashian discussed his substance abuse
It is no secret Scott Disick battled with alcohol and substance abuse in his younger years.
He has attended rehab several times and has been sober since 2017.
Disick said: "A lot of the things that hurt me in my life were drinking and these things I can't really take back but now I'm just trying to be the best guy I can be and a good dad and make up for lost time and things like that."
He added: "I do regret the person I was for a long time, to Kourtney and just everybody. I wasn't the best guy."
Disick also admitted his drinking problem led him into bad behavior, stating he would not have done a lot of the things he did if he had been sober.
He also told host Cohen a monogamous relationship was something he "aspired to."
4. Kourtney Kardashian confirmed the reason for Scott Disick break up
In 2015, Kourtney Kardashian and Disick decided to call it quits on their relationship.
In part 2 of the reunion, Kourtney reflected candidly on the reason their relationship ending, revealing it all came down to Disick's substance abuse.
She also revealed she only knew about Disick's infidelity at the end of the relationship.
5. The Kardashian-Jenners did not like Kourtney Kardashian's ex
After joking he wanted to kill all of Kourtney's boyfriends, Disick said none of her family liked Kourtney's ex-boyfriend.
Kourtney Kardashian is now dating Blink 182 drummer Travis Barker, and the ex-boyfriend in question was not named during the reunion.
However, fans of the KUWTK series will probably be able to figure out who Disick was referring to pretty quickly.
6. Kourtney Kardashian and Scott Disick blessed each other's relationships
In the reunion episode, it was confirmed Disick is dating 20-year-old Amelia Gray Hamlin.
Giving her blessing on his new relationship, Kourtney Kardashian said: "Whoever would make him happy, I would give my blessing."
Disick also admitted he gave Kourtney and Travis his blessings.
7. Kendall Jenner would be an Olympian if she wasn't a supermodel
Discussing her modeling career, Kendall Jenner revealed if she wasn't one of the world's highest-paid supermodels, she would be an Olympian.
She revealed she would compete professionally in horseback riding.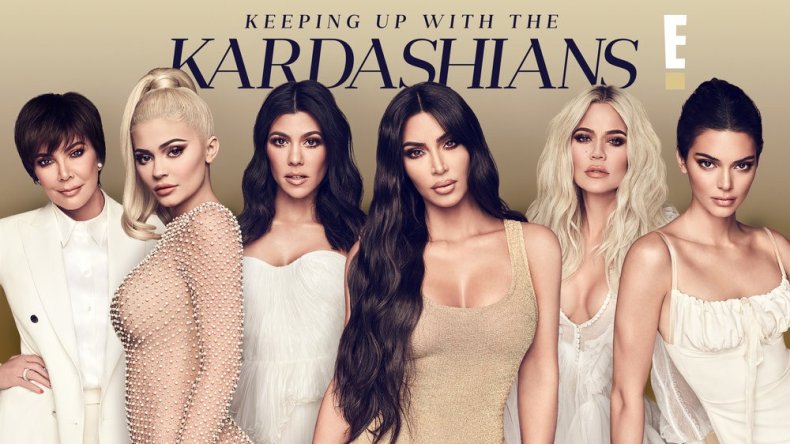 8. Kendall Jenner dropped her last name so she could model
Cohen posed several questions to Kendall Jenner about her modeling career, including whether she believed she worked just as hard as everybody else to achieve supermodel status.
Kendall Jenner admitted she knew she had a platform that may have worked in her favor, but also stressed being on a reality show worked against her.
Kris Jenner revealed Kendall Jenner would not let her family sit in the front row at fashion shows and even took her last name off of her modeling cards so she was "taken seriously."
9. Rob Kardashian and Malika Haqq dated
When discussing their brother Rob Kardashian, it was revealed he once dated Khloe Kardashian's best friend Malika Haqq.
Andy Cohen asked if Rob was dating and suggested pairing him up with Malika, to which Kim Kardashian responded: "Been there, done that."
Khloe Kardashian said: "They've hooked up before" with Kim Kardashian confirming they were "dating-ish."
10. Khloe Kardashian on learning of Tristian Thompson's cheating
In 2018, just two days before Khloe Kardashian was due to give birth to their daughter True, reports surfaced basketballer Tristian Thompson had cheated on several occasions.
Khloe Kardashian said: "Finding out just two days before you were going into labor I just didn't have enough time or energy to maybe process really what was happening and I just wanted to have my baby and it just happened."
She continued: "I wanted to have these moments and have these memories for her."
She also explained revealed during season 20 of KUWTK, she and Tristian were not together.
Khloe explained: "We just really really became genuine great friends with one another and great co-parents. It was just this natural progression."
Keeping Up with the Kardashians: The Reunion is streaming on E! now