Keeping Radical Islamists in Groups in Prison Could Create 'Time Bombs'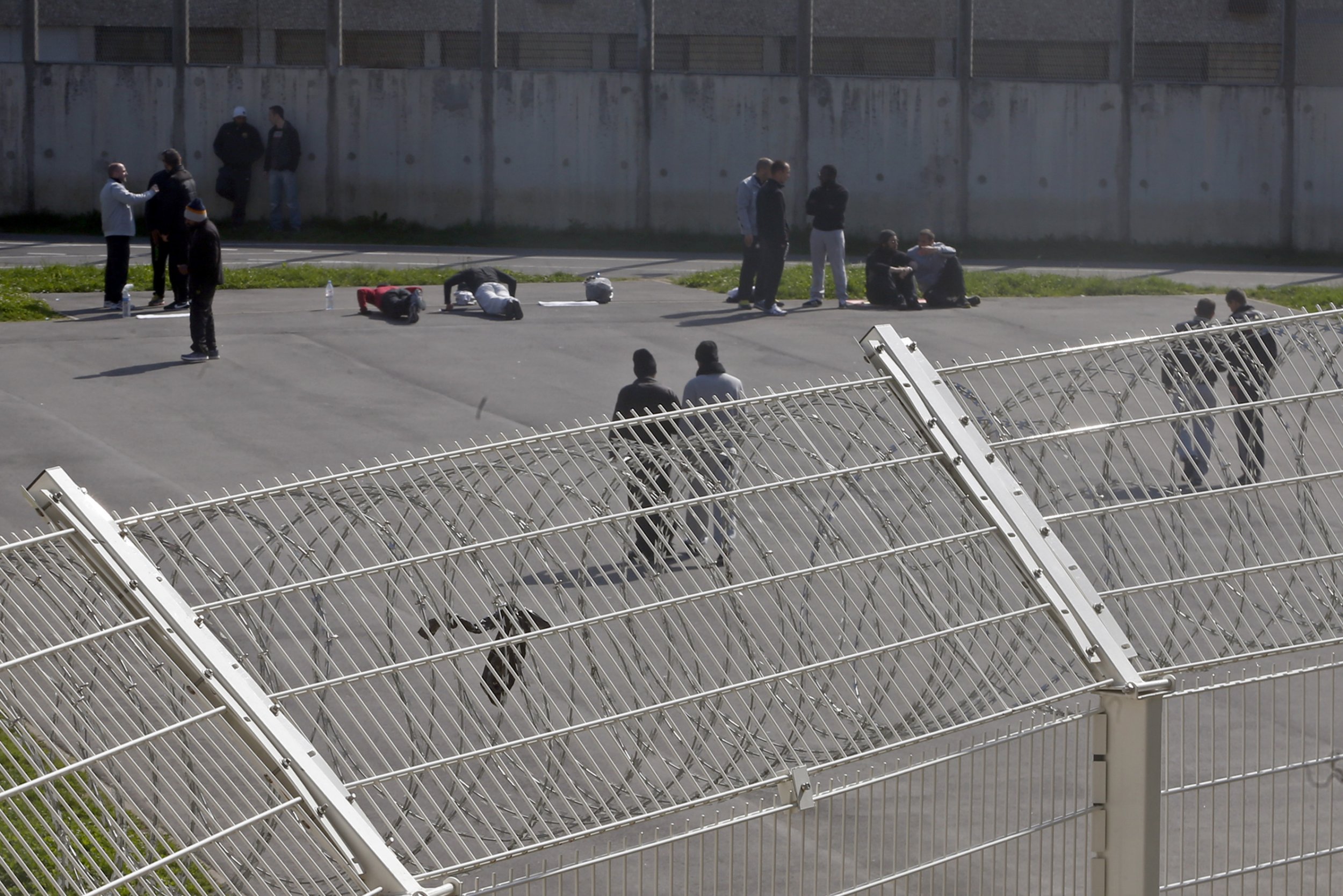 An initiative in France to isolate radicalized prisoners to prevent recruitment was heavily criticized on Tuesday in a report by France's independent prison authority, which called it "potentially dangerous."
"The grouping facilitates proselytism. There is a risk of exacerbation and a snowball effect," Prisons Controller Adeline Hazan wrote in the report. "We risk creating time bombs."
The program was first piloted in Fresnes Prison in late 2014. Twenty inmates deemed "radical Islamists" were grouped in a separate living unit to "avoid contact with the prison population and to protect the latter from this pressure," a government website reads.
A few months after the program launched, three gunmen forced their way into the offices of the French satirical magazine Charlie Hebdo in Paris, killing 10 journalists and two policemen.
Amedy Coulibaly, one of the attackers, had previously served time in the French prison system for armed robbery. It was during his time in Fleury-Merogis, France's largest prison, that Coulibaly said he was in contact with Djamel Beghal, a man convicted of planning to attack the U.S. Embassy in Paris in 2001. Shortly after Coulibaly's death, a video surfaced in which he declares allegiance to the Islamic State, the group commonly known as ISIS.
The attacks prompted Prime Minister Manuel Valls to announce he'd extend the isolation program to other prisons. But not everyone believes it is the right move.
Speaking to Vice News on Tuesday, Hazan, the author of the study, said "leaping to the conclusion that [radicalized] inmates should be kept in isolation was premature" and that prisoners can "exhibit widely disparate levels of radicalization."
"As well as being potentially dangerous, the isolation of detainees in separate living units is not backed by any applicable legislation," she added.
Prison guard Ahmed El Hoummass echoed Hazan's sentiment in the French paper Le Figaro:
"Their isolation is in fact a form of 'career development...They will teach each other how to better practice radicalization. On top of that, the real leaders never show their face, they don't draw attention to themselves. It's the most vulnerable that get labeled extremists."
Hazan offers two alternative methods for combating the spread of radicalization: de-radicalization programs and scattering radicalized inmates to different prisons—a stark contrast to the current approach.