Keira Knightley's Birthday: Her 15 Best Movies Ranked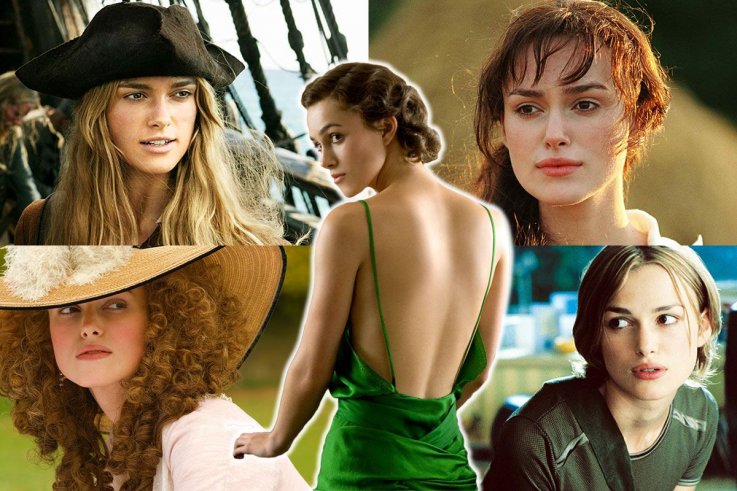 Keira Knightley, who turns 34 today, started acting young. By 11, she told The Guardian, she was "obsessed by The Godfather. I wanted to be Al Pacino." An auspicious tweenage appearance as Natalie Portman's decoy in 1999's Star Wars: Episode I–The Phantom Menace was dampened slightly by the misspelling of her name in the credits.
She didn't have to wait long for her breakout role—2002's Bend It Like Beckham, about a Punjabi-British girl's love of soccer, was a surprise hit and grossed over ten times its tiny budget. Knightley was just 16 years old during filming.
The following year saw the teenager catapulted into superstardom, playing Elizabeth Swann in Pirates of the Caribbean: The Curse of the Black Pearl and Juliet in Brit romcom Love Actually. But Knightley struggled with her sudden success, as she revealed on The Hollywood Reporter's "Awards Chatter" podcast in 2018.
"That run of films was completely insane," she said, recalling feeling overwhelmed by the sudden spotlight on her appearance and acting abilities. "It's amazing looking back at it from the outside—you're like, 'Whoa, that was hit after hit after hit!' But, from the inside, all you're hearing is the criticism, really."
She capitalized on her English rose image playing Guinevere in King Arthur in 2004 and Elizabeth Bennet in Pride & Prejudice. The latter proved that she had the acting chops to match her celebrity, and made her the third-youngest best actress Oscar nominee in history at just 20.
Two Pirates of the Carribean sequels followed, but the tabloid scrutiny took its toll on her mental health. Up to 20 paparazzi trailed her wherever she went, and she suffered a mental breakdown at 22 after filming the acclaimed 2007 Ian McEwan adaptation Atonement. She was later diagnosed with PTSD.
After taking a break from acting to recover, she returned in 2010 with the acclaimed Never Let Me Go, an adaptation of the book by Kazuo Ishiguro. She played Anna Karenina in the 2012 adaptation of Tolstoy's novel, and received her second Oscar nomination for her supporting role in historical drama The Imitation Game in 2014.
She's married to the musician James Righton of the English band Klaxons, and the pair welcomed a daughter, Edie, in 2015. She has a comedy-drama lined up for release. Misbehaviour is set during the 1970 Miss World competition, which saw the first black winner, Jennifer Hosten. Knightley plays the feminist activist Sally Alexander.
As Knightley turns 34, Newsweek looks back at her career so far, ranking her 15 best movies according to data from critical aggregation websites Rotten Tomatoes, Metacritic and IMDb.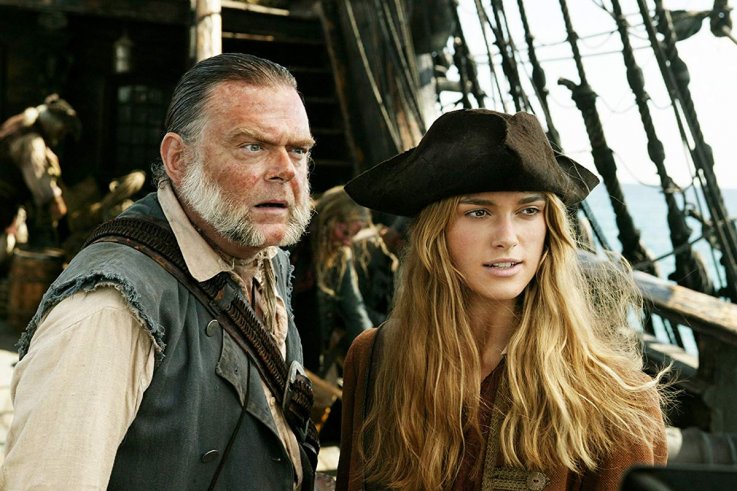 Walt Disney
15. Pirates of the Caribbean: Dead Man's Chest (2006). Total score: 61.06%.
Directed by: Gore Verbinski. Starring: Johnny Depp, Orlando Bloom, Keira Knightley, Jack Davenport, Bill Nighy, Jonathan Pryce.
Plot summary: Jack Sparrow races to recover the heart of Davy Jones to avoid enslaving his soul to Jones' service, as other friends and foes seek the heart for their own agenda as well.
What the critics said: "An overproduced movie that tries so strenuously hard to be 'fun' that it's a chore to sit through. For all its razzle-dazzle production values, the story itself feels cluttered, hard to follow and hard to care about." David Ansen, Newsweek.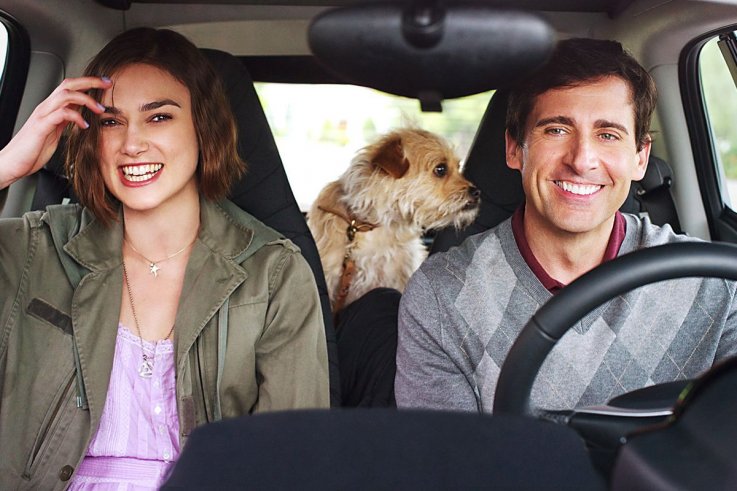 Focus Features
14. Seeking a Friend for the End of the World (2012). Total score: 61.89%.
Directed by: Lorene Scafaria. Starring: Steve Carell, Keira Knightley, Melanie Lynskey, Adam Brody.
Plot summary: As an asteroid nears Earth, a man finds himself alone after his wife leaves in a panic. He decides to take a road trip to reunite with his high school sweetheart. Accompanying him is a neighbor who inadvertently puts a wrench in his plan.
What the critics said: "Though it's clear we're meant to be moved by the big finale, the sight of these two together is so unsettling it's hard not to start rooting for the asteroid." Trevor Johnston, Time Out.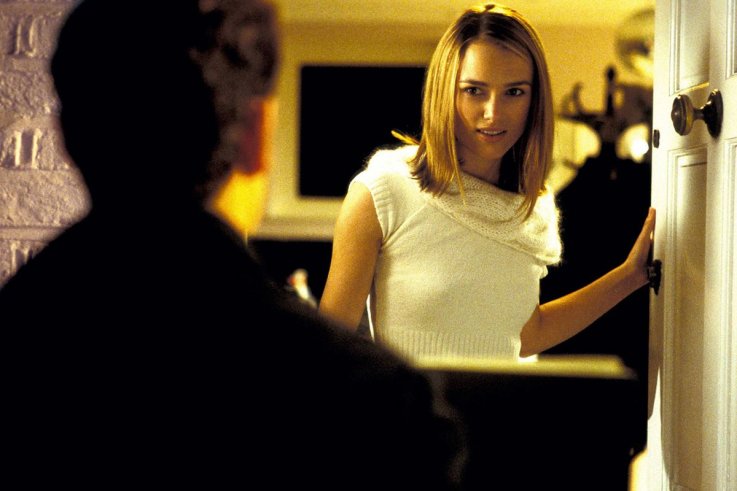 Universal Pictures
13. Love Actually (2003). Total score: 64.08%.
Directed by: Richard Curtis. Starring: Hugh Grant, Martine McCutcheon, Liam Neeson, Colin Firth, Liam Neeson, Emma Thompson, Andrew Lincoln, Keira Knightley, Chiwetel Ejiofor.
Plot summary: Follows the lives of eight very different couples in dealing with their love lives in various loosely interrelated tales all set during a frantic month before Christmas in London, England.
What the critics said: "This is cloying, deceitful, and more or less irresistible." J. R. Jones, Chicago Reader.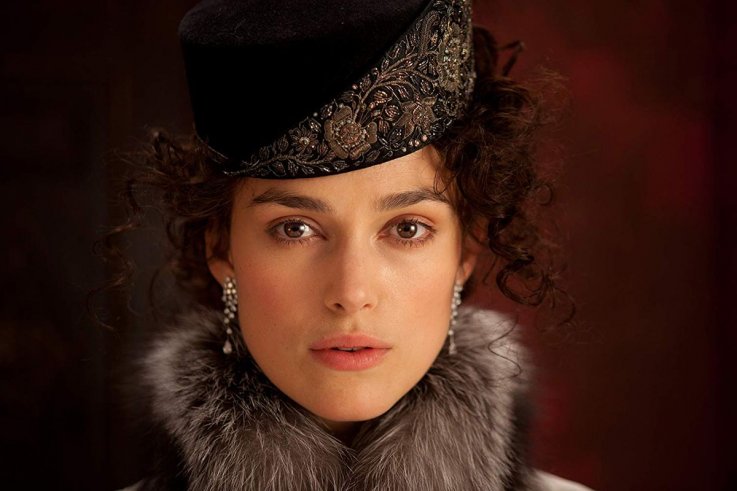 Universal Pictures
12. Anna Karenina (2012). Total score: 64.36%.
Directed by: Joe Wright. Starring: Keira Knightley, Jude Law, Aaron Taylor-Johnson, Kelly Macdonald, Alice Vikander, Emily Watson, Michelle Dockery, Cara Delevingne.
Plot summary: In late-19th-century Russian high society, St. Petersburg aristocrat Anna Karenina enters into a life-changing affair with the dashing Count Alexei Vronsky.
What the critics said: "Knightley embodies Anna as a girlish woman who has never felt erotic love;. Once smitten, she is raised to heavenly ecstasy before tumbling into the abyss of shame." Richard Corliss, TIME Magazine.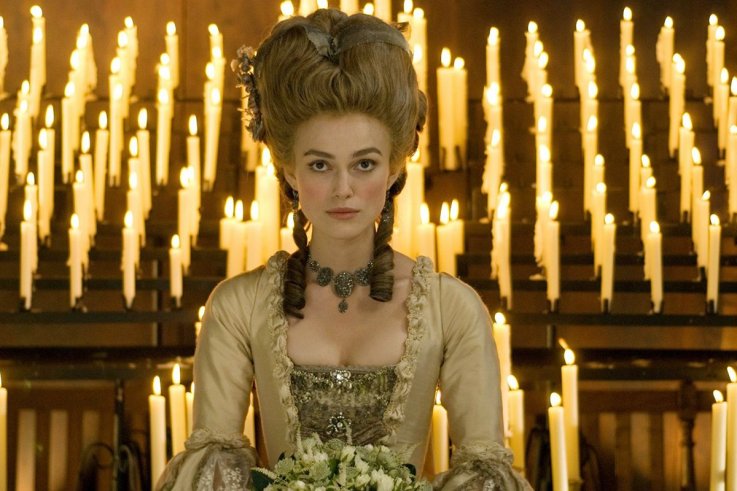 Paramount Vantage
11. The Duchess (2008). Total score: 65.86%.
Directed by: Saul Dibb. Starring: Keira Knightley, Ralph Fiennes, Dominic Cooper, Charlotte Rampling, Hayley Atwell.
Plot summary: A chronicle of the life of 18th-century aristocrat Georgiana, Duchess of Devonshire, who was reviled for her extravagant political and personal life.
What the critics said: "It's Knightley who makes The Duchess a royal treat." Peter Travers, Rolling Stone.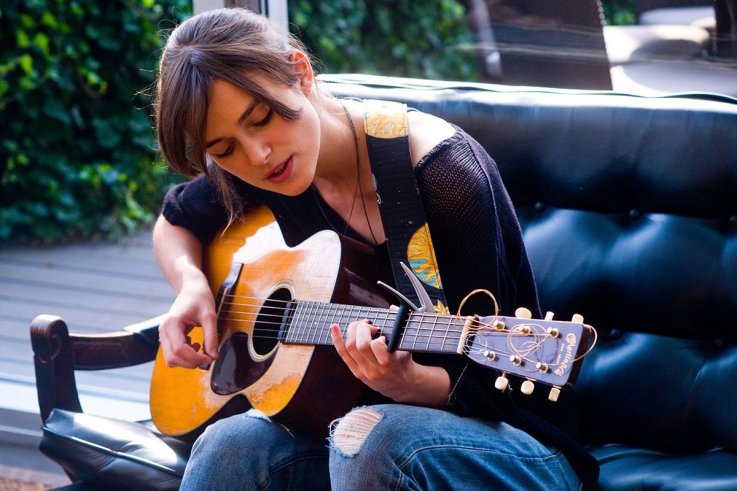 The Weinstein Company
10. Begin Again (2013). Total score: 68.05%.
Directed by: John Carney. Starring: Keira Knightley, Mark Ruffalo, Adam Levine, Hailee Steinfeld, Catherine Keener.
Plot summary: A chance encounter between a disgraced music-business executive and a young singer-songwriter, new to Manhattan, turns into a promising collaboration between the two talents.
What the critics said: "Begin Again is corny, improbable and generally a great deal of fun." Chris Vognar, Dallas Morning News.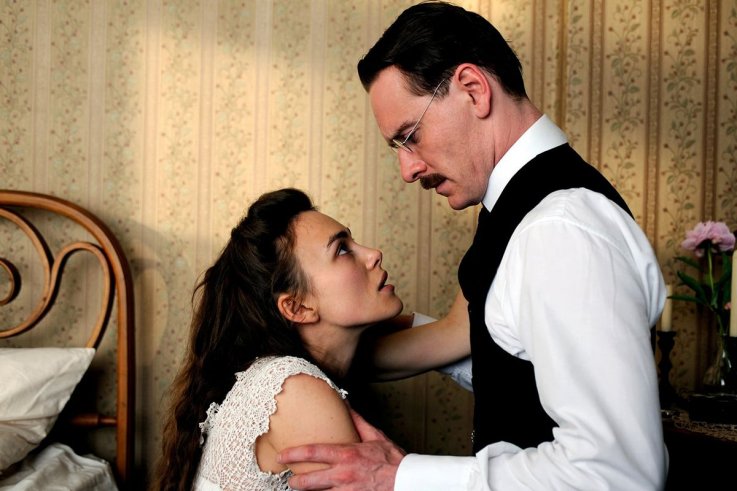 Sony Pictures Classics
9. A Dangerous Method (2011). Total score: 68.15%.
Directed by: David Cronenberg. Starring: Michael Fassbender, Keira Knightley, Viggo Mortensen, Vincent Cassel, Sarah Gabon.
Plot summary: A look at how the intense relationship between Carl Jung and Sigmund Freud gives birth to psychoanalysis.
What the critics said: "Knightley's performance calms down eventually, and a good thing, too. If she maintained that early pace, she would have burned up the couch and herself along with it." Peter Rainer, Christian Science Monitor.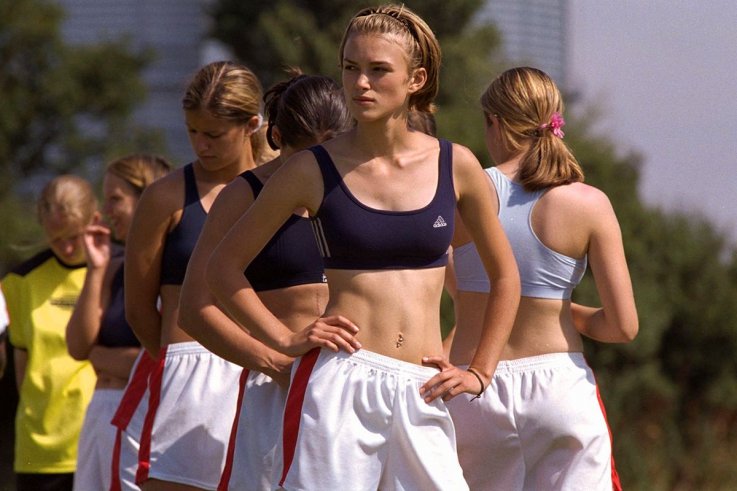 Twentieth Century Fox
8. Bend It Like Beckham (2002). Total score: 68.16%.
Directed by: Gurinder Chadha. Starring: Parminder Nagra, Keira Knightley, Jonathan Rhys Meyers, Juliet Stevenson.
Plot summary: A Sikh girl rebels against her parents' traditionalism and joins a soccer team.
What the critics said: "Just about perfect as a teenage coming-of-age comedy." Roger Ebert, Chicago Sun-Times.