Keira Knightley's Birthday: Her 15 Best Movies Ranked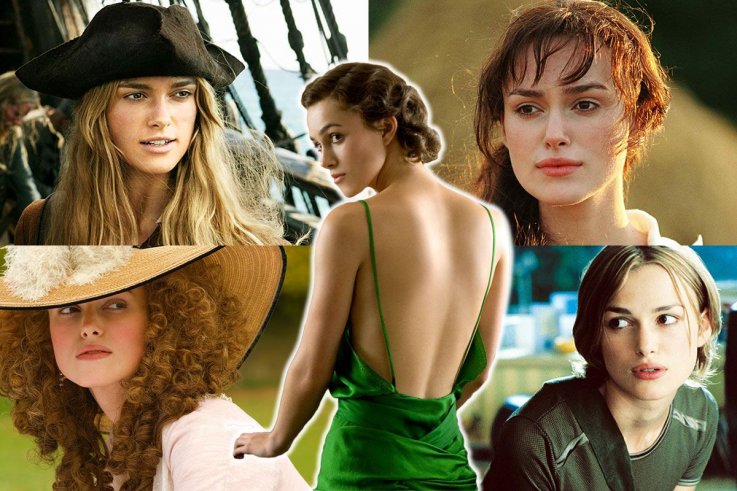 Keira Knightley, who turns 34 today, started acting young. By 11, she told The Guardian, she was "obsessed by The Godfather. I wanted to be Al Pacino." An auspicious tweenage appearance as Natalie Portman's decoy in 1999's Star Wars: Episode I–The Phantom Menace was dampened slightly by the misspelling of her name in the credits.
She didn't have to wait long for her breakout role—2002's Bend It Like Beckham, about a Punjabi-British girl's love of soccer, was a surprise hit and grossed over ten times its tiny budget. Knightley was just 16 years old during filming.
The following year saw the teenager catapulted into superstardom, playing Elizabeth Swann in Pirates of the Caribbean: The Curse of the Black Pearl and Juliet in Brit romcom Love Actually. But Knightley struggled with her sudden success, as she revealed on The Hollywood Reporter's "Awards Chatter" podcast in 2018.
"That run of films was completely insane," she said, recalling feeling overwhelmed by the sudden spotlight on her appearance and acting abilities. "It's amazing looking back at it from the outside—you're like, 'Whoa, that was hit after hit after hit!' But, from the inside, all you're hearing is the criticism, really."
She capitalized on her English rose image playing Guinevere in King Arthur in 2004 and Elizabeth Bennet in Pride & Prejudice. The latter proved that she had the acting chops to match her celebrity, and made her the third-youngest best actress Oscar nominee in history at just 20.
Two Pirates of the Carribean sequels followed, but the tabloid scrutiny took its toll on her mental health. Up to 20 paparazzi trailed her wherever she went, and she suffered a mental breakdown at 22 after filming the acclaimed 2007 Ian McEwan adaptation Atonement. She was later diagnosed with PTSD.
After taking a break from acting to recover, she returned in 2010 with the acclaimed Never Let Me Go, an adaptation of the book by Kazuo Ishiguro. She played Anna Karenina in the 2012 adaptation of Tolstoy's novel, and received her second Oscar nomination for her supporting role in historical drama The Imitation Game in 2014.
She's married to the musician James Righton of the English band Klaxons, and the pair welcomed a daughter, Edie, in 2015. She has a comedy-drama lined up for release. Misbehaviour is set during the 1970 Miss World competition, which saw the first black winner, Jennifer Hosten. Knightley plays the feminist activist Sally Alexander.
As Knightley turns 34, Newsweek looks back at her career so far, ranking her 15 best movies according to data from critical aggregation websites Rotten Tomatoes, Metacritic and IMDb.