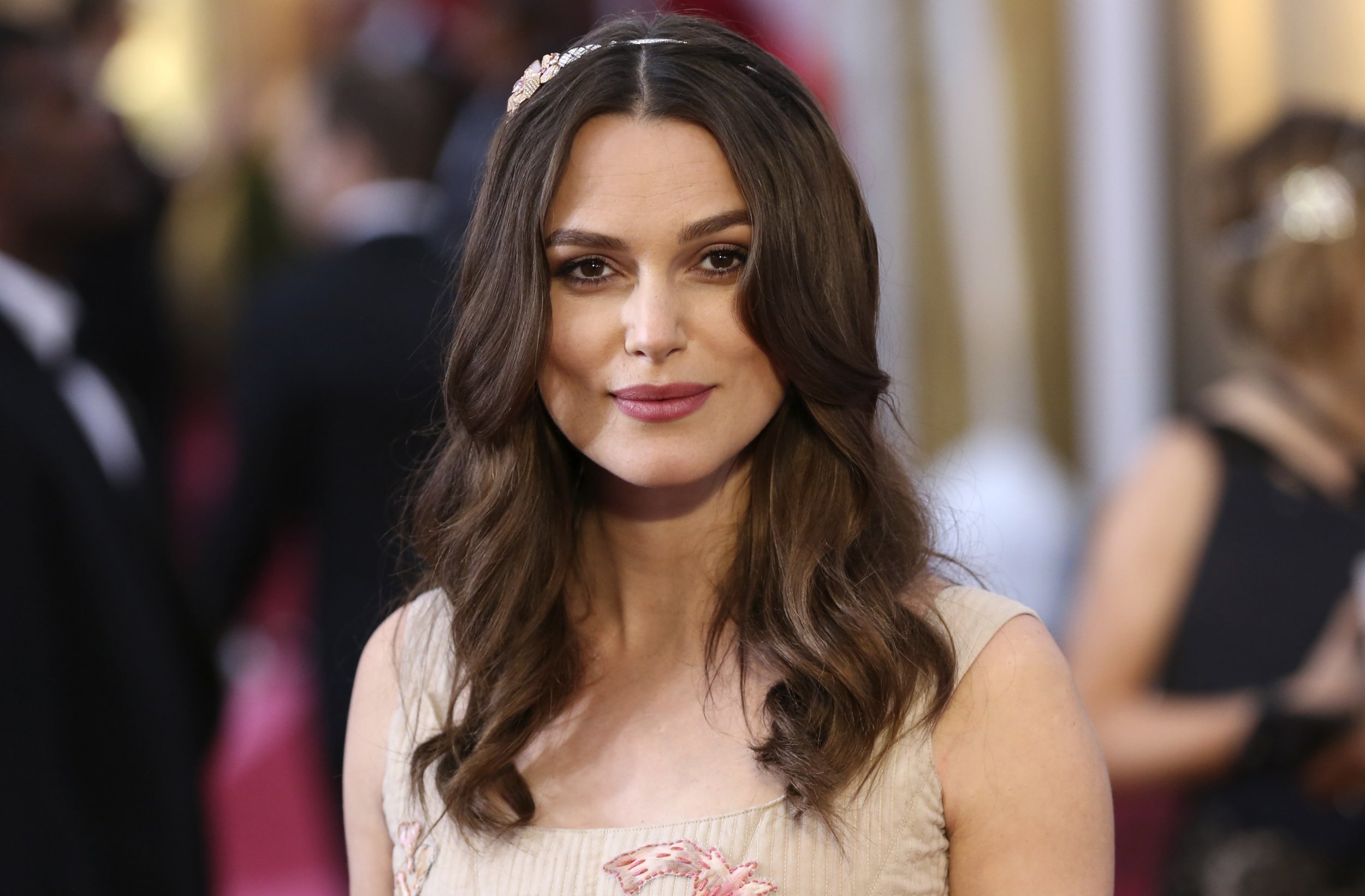 Keira Knightley is playing Nobel Prize-nominated author Sidonie-Gabrielle Colette in the feature film Colette, whose trailer dropped Wednesday. Colette was a ghostwriter for her husband, as shown in the movie slated to premiere in theaters September 21.
The trailer for Bleecker Street's Colette introduces the real-life couple. Colette's husband, Henry "Willy" Gauthier-Villars (Dominic West), is a publisher who needs to increase his brand's output. He suggests that his wife, a self-proclaimed "country girl without a penny to her name," write her school stories as one of his ghostwriters.
Willy publishes Claudine a l'ecole, and it's a success, especially among young women. After that, he wants another Claudine novel and locks his wife in a room, ordering her to write. The world thinks her husband wrote the book and when a man says that he must have based it on her school days, Colette replies, "I think I had a little something to contribute."
The true author of the novel, however, isn't the only scandal that could affect the couple. He becomes worried about a man who may be interested in her, but Colette assures him that his jealousy is "misplaced" because she found the man's wife "interesting."
Colette then breaks free from her husband. Her "fight over creative ownership and gender roles drives her to overcome societal constraints, revolutionizing literature, fashion and sexual expression," the movie's page on Bleecker Street's site reveals.
If you can't wait until September, there are other movies and TV shows about ghostwriters you can check out now.
Roman de Gare (2007)
A famous novelist is questioned when her ghostwriter disappears in this French film where it's unclear just who anyone really is. The trailer asks if a woman is a "vulnerable traveler or a seasoned hustler" and if a man is a "sympathetic passer-by or psychopathic killer."
Suffering Man's Charity (2007)
A music teacher helps a young writer, but after the latter's death, publishes and takes credit for his manuscript.
The Ghost Writer (2010)
A publishing firm hires a ghostwriter for the autobiography of a former British Prime Minster.
Young Adult (2011)
The main character is a ghostwriter of young adult novels and working on the last one of a series when she returns to her hometown to try to get her high school boyfriend back.
BoJack Horseman (Netflix)
A former star of a hit TV show tells his autobiography to a ghostwriter. Season 5 premieres in September.