Keith Gartenlaub, Target in China Spy Probe, Appealing Porn Sentence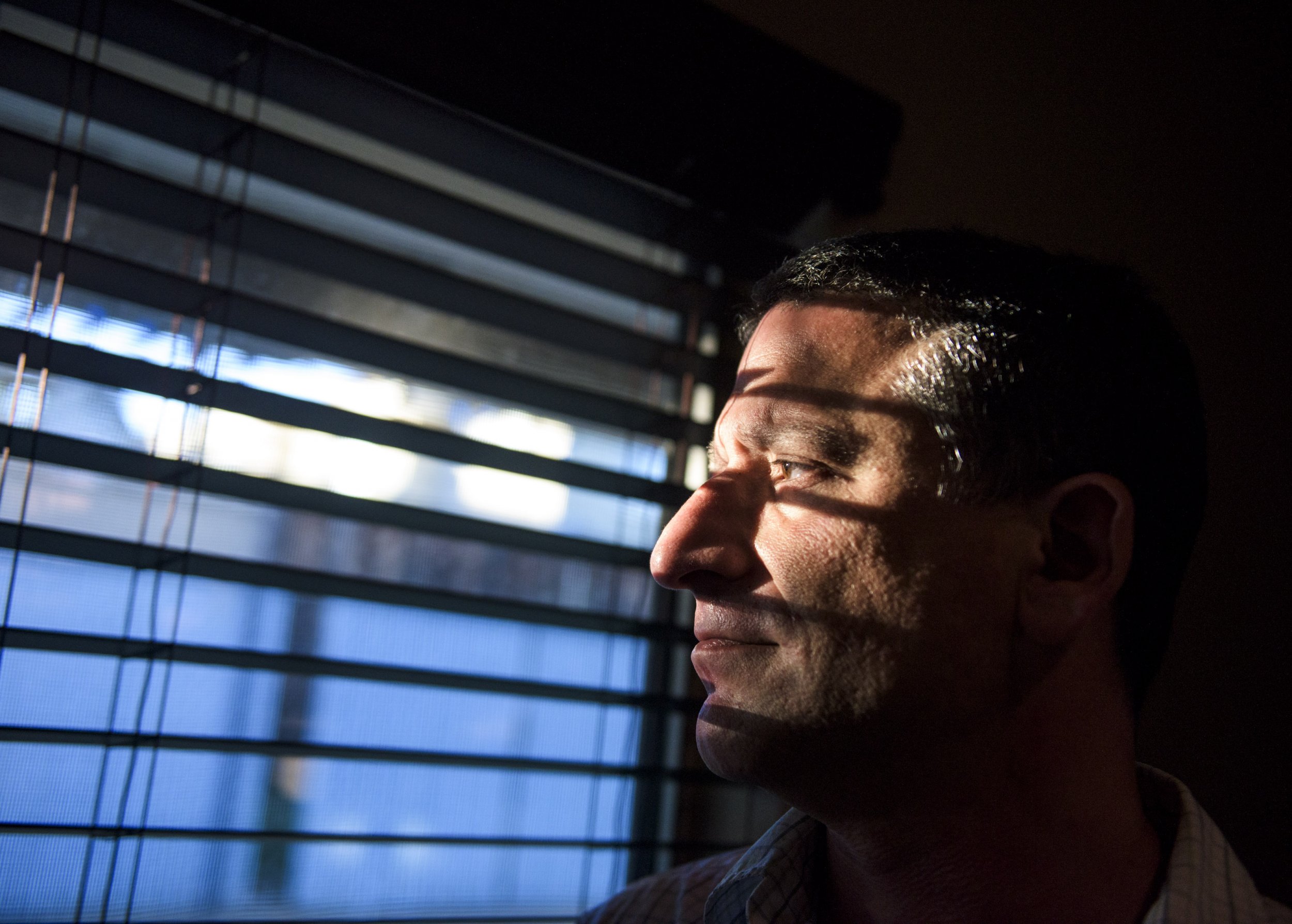 A former Boeing engineer who was convicted on a controversial pornography possession charge after the government failed to make a Chinese espionage case against him says he is appealing his sentence.
Keith Gartenlaub, a senior computer systems manager at Boeing's Long Beach, California facility, came under suspicion in 2013 after an FBI agent read a magazine article suggesting China had a spy inside the aerospace company. The agent's concerns were heightened when he learned that Gartenlaub and his Chinese-born wife made frequent visits to Shanghai, according to court documents.
Armed with a secret warrant from the Foreign Intelligence Surveillance Court, which authorizes highly classified investigations, FBI agents obtained Gartenlaub's emails and phone records, broke into his house to copy his computer files and began following the couple around. But after 21 months the agents could not make a case that either was involved with spying for China. They did, however, find caches of child pornography on four of Gartenlaub's hard disks, two of which came from a beach house he previously shared with friends.
Prosecutors put aside the spy investigation and refocused their probe on the pornography, explaining later that they could not ignore "evidence of a serious crime." In September 2014 Gartenlaub was charged with one count of receiving and one count of possessing child pornography.
"They say I am a pervert and a spy, and I am neither," Gartenlaub told Newsweek last May. During his initial court appearance, Gartenlaub said, prosecutors "suggested they could make the pornography charges go away if I helped them with their spying case. I told them I'd be happy to cooperate but didn't know anything." A spokesman for the US. Attorney's office in Los Angeles declined to comment on the allegation.
Last December, a jury convicted Gartenlaub on both pornography counts, but the judge dismissed the charge of receiving pornography. In late August, the former Boeing computer systems engineer was sentenced to 41 months in prison. The government had sought a 10-year sentence.
In a brief telephone interview Sunday, Gartenlaub, who remains free on closely supervised bail, said he was feeling only "okay" but optimistic about his appeal chances.
"Yes, well, putting my faith in the legal system seems ridiculous, but what else have I got at this point?" He is due back in court on October 31—"Halloween," he joked—and could be remanded to custody.
Case Wrapped in Secrecy
Two new defense lawyers with deep experience in high level federal crime cases have agreed to represent him, he said. One is John Cline of San Francisco, who defended former nuclear scientist Wen Ho Lee, who in 1999 was fired from his job and held in solitary confinement for nine months on suspicion of spying. He was never charged and in 2006 won more than $1.6 million from the federal government and five media organizations "to settle allegations that government leaks violated his privacy," according to an account in The Washington Post.
His other new attorney is Tor Ekelund, a New York lawyer who has represented several prominent hackers, including Matt DeHart, who says that in 2010 he was drugged and interrogated for days without a lawyer present by FBI agents investigating computer crimes, including links to Wikileaks. In the end, he was charged only with soliciting pornography. When a judge expressed skepticism about the charge and freed DeHart on bail, he fled to Canada and applied for asylum. He was returned to the U.S and remains in federal custody.
Gartenlaub hopes to persuade the judge in his case to allow him to remain free on bail while his team readies their appeals. He says they expect to challenge the government on several issues relating to the evidence used against him, particularly information gathered via a secret warrant from the Foreign Intelligence Surveillance Court.
The government's attitude is "trust us," Gartenlaub's first trial attorney, Mark Werksman, told Newsweek last May. "Trust us that we had a legitimate reason to go there on the FISA warrant, and once we saw the kiddie porn, now you have to take our word for it that [the warrant] was lawful in the first place."
Karen Greenberg, director of the Center on National Security at Fordham University's School of Law, says the case is troubling. "The most upsetting thing is the question: 'Did evidence get planted?'" she told Newsweek. "With so much of the case wrapped in secrecy, she said, it's "a disturbing possibility."