Nicki Clyne on What Happened to Keith Raniere Since Jail: 'Very Concerning'
All six episodes of The Vow, Part Two are streaming on HBO Max now, with the final episode addressing the trial and incarceration of NXIVM and DOS leader Keith Raniere.
In 2015, Raniere founded the secret organization known as DOS. As the leader, and known as "grandmaster," he established a pyramid system, where slaves were controlled by their "masters." Women would also have to give "collateral" to their leaders every month, which included things such as sexually explicit photos or videos and personal information. As revealed in The Vow, soon allegations of abuse, manipulation and sex trafficking began to surface.
In March 2018, Keith Raniere and his close DOS followers Allison Mack, Nancy Salzman, Lauren Salzman, Kathy Russell and Claire Bronfman faced charges of identity theft, extortion, forced labor, sex trafficking, money laundering, wire fraud and obstruction of justice.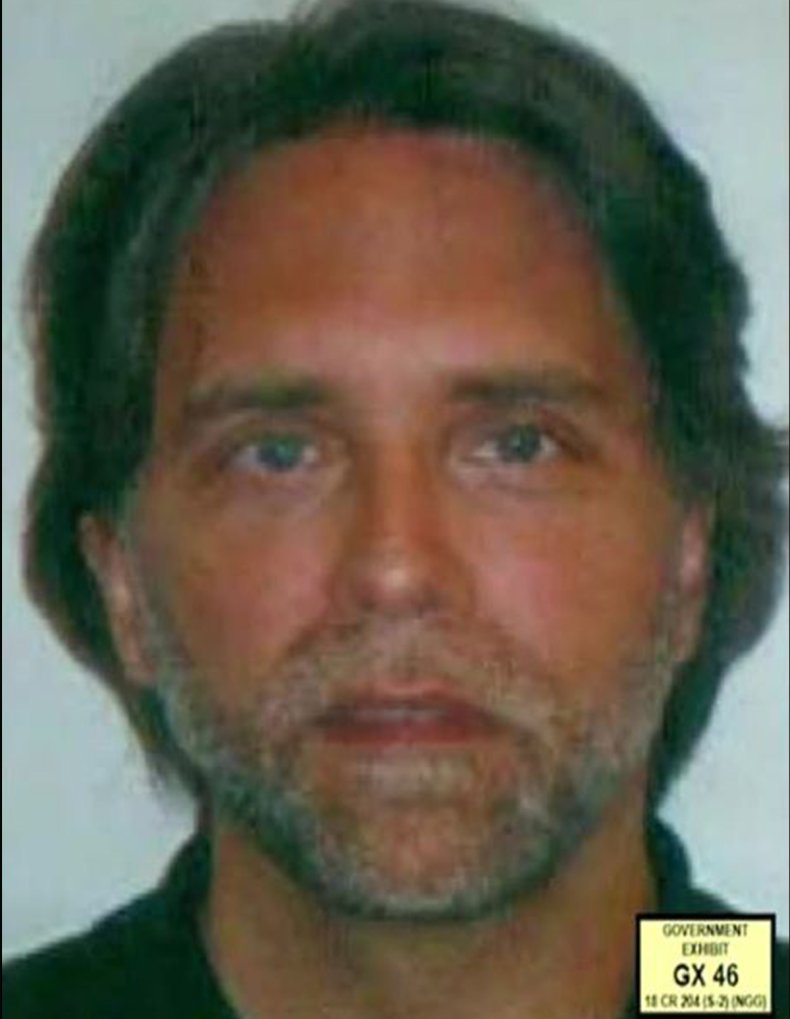 On October 27, 2020, Raniere was found guilty of all counts against him —racketeering, sex trafficking, forced labor conspiracy and wire fraud conspiracy— and he was sentenced to 120 years in prison. He was also fined $1.75 million.
Raniere has always denied all of the charges against him.
Ever since Raniere was indicted back in 2018, he has had a loyal group of followers protesting his innocence and fighting for his release. One of those dedicated supporters is Nicki Clyne, a Canadian actress and former NXIVM member who signed up for NXIVM's Executive Success Programme (ESP) in 2005 and has never looked back.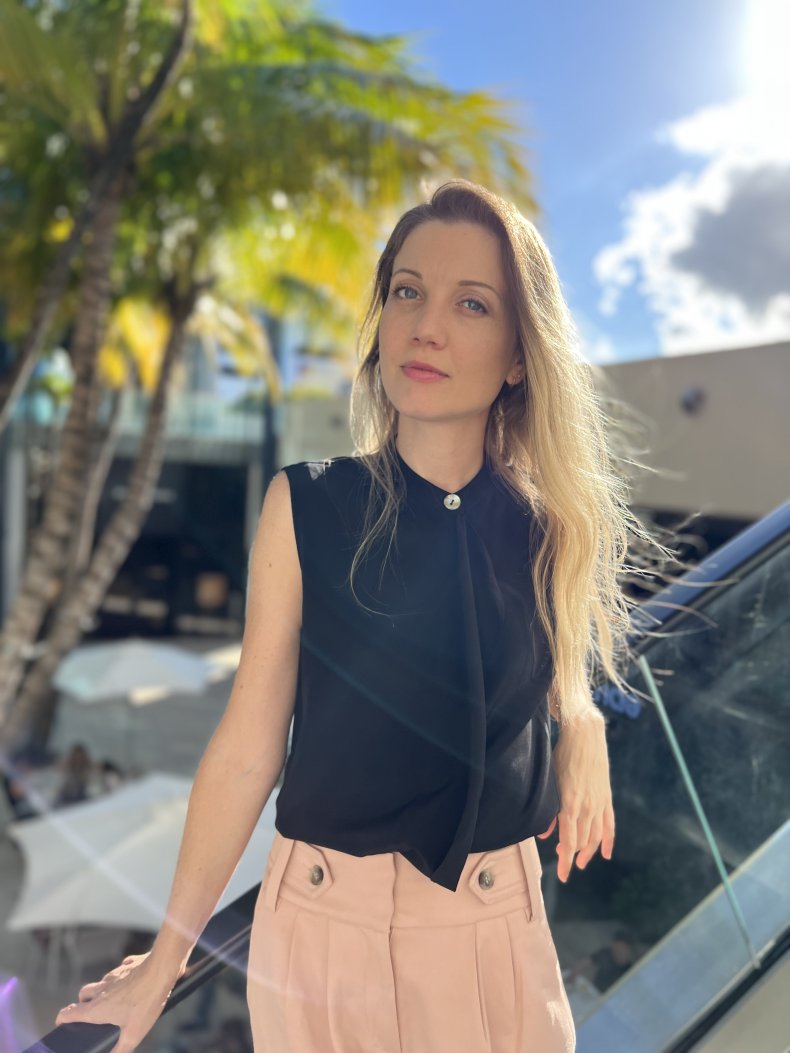 Clyne told Newsweek, Raniere's case, DOS and the issue of branding have been "completely misconstrued" and she has expressed countless reasons why Raniere is innocent and should be released from prison.
She explained that DOS sought to teach women to be held accountable to their commitments and helped them "build strength, self-reliance, discipline, mindfulness, and care."
Clyne added: "The whole concept of DOS and why it was created has been completely misconstrued by a few people with a clear agenda and the story has been told by only a few women when in actuality there were over 100 women in DOS and DOS existed for two and a half years before it got exposed to media and then it came down, if you will, with all the other companies with this whole campaign and I think whoever was crafting the narrative was very smart, and focusing on a few kinds of triggering concepts that maybe could be considered edgy or alternative, but have perfectly good explanations for anyone who is open-minded and critical thinking."
She added: "I'm heartbroken because I think they've [Raniere and co-accused] been put in such difficult positions and essentially tortured by the government, threatened and accused of these horrific things that I know they didn't do but because of how our system works, they kind of have to choose to either see and believe that they're bad or did bad things, or they could face a lengthy prison sentence and that's no joke."
FBI Tampering Allegations
Clyne is still fighting for Raniere's innocence, claiming: "Six forensics experts, including three former FBI examiners, have independently concluded that the child pornography evidence was falsified and planted."
She told Newsweek that Rainiere's attorneys had filed a motion with these forensic reports, but that the district court won't rule on them until after the appeal decision is reached.
Clyne reflected: "We've now discovered and multiple forensic experts have confirmed that the evidence that they use at trial to prove that Keith was guilty of child pornography charges was actually manufactured and planted. I mean, at this point now, it makes sense to me, but obviously, that is shocking and should be very concerning to all Americans who believe that we have rights in this country because it means that you can create so much prejudice and hate against someone in the media, that the government can then cheat in plain sight and no one cares because the defendant is hated and I don't care if people think Keith is good or bad. The government should not be able to do that."
Attorneys and experts for Raniere alleged in an October 6, 2022, court filing and via a virtual press conference that the photographic evidence used to convict Raniere of child pornography and sexual exploitation charges was "significantly manipulated" by the government, as reported by CNN.
The team also alleged evidence had been "planted" and added: "Newly discovered information that the government, in the 11th hour of trial, swapped out one material FBI witness, whose testimony would have exculpated Mr. Raniere, with another material FBI witness, whose perjurious testimony wrongly inculpated Mr. Raniere."
As a result, Raniere's legal team is asking for Raniere's conviction to be vacated. There has been no response so far, however.
Newsweek has contacted Raniere's legal team for comment.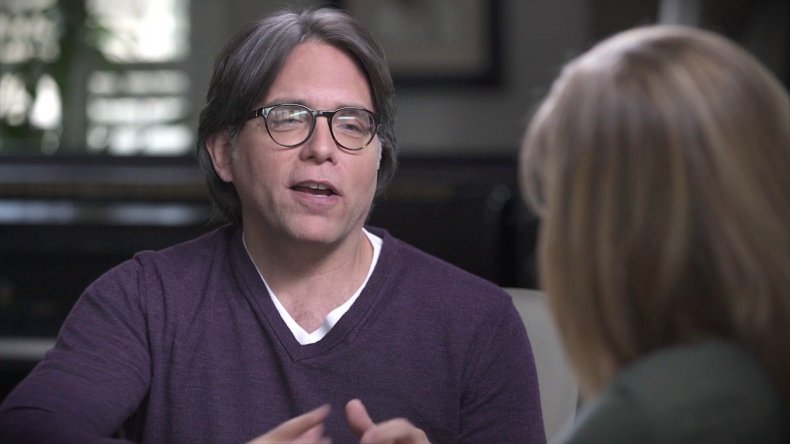 Keith Raniere and Prison
Raniere is still incarcerated at the United States Penitentiary, Tucson, the sole facility in the federal prison system designed for sex offenders and at a maximum-security level.
Clyne told Newsweek she has no longer been able to communicate with him, which she alleges to be a form of "ongoing retaliation from the government."
She explained: "I'm not in touch with Keith. I'm actually not allowed to communicate with him. I was for a short time. I was able to do it last year, but as part of the ongoing retaliation from the government after his expose of the FBI tampering, they've been punishing him in many different ways and one of those ways is preventing him from talking to his friends and anyone who could support him."
Clyne claimed she had been targeted after she was working with one of Raniere's inmates to trace his maternal ancestry. She shared with Newsweek that one day, the prisoner told Raniere he was about to have a call with Clyne when Raniere asked his fellow inmate to pass on the message "send her my love and I will see her on Saturday," ahead of an upcoming visit.
However, Clyne was then told this was Raniere trying to "subvert communication," which she insists was not "the intent of the communication."
On May 6, 2022, Raniere sued the prison, alleging officials had cut his phone calls with attorneys as well as prevented him from meeting with a supporter.
NBC News reported in September 2022 that Raniere's attorney had filed a suit stating Raniere had been attacked by a fellow inmate and sex offender in July 2022 and was then wrongly punished for the incident by being sent to the SHU (Special Housing Unit).
According to the complaint, Raniere suffered a black eye, swelling, nausea and dizziness for more than a week after the alleged attack. His requests for ice packs to treat injury were allegedly denied.
Newsweek has contacted the United States Penitentiary, Tucson for comment.
As recent as early November 2022, Raniere wrote in new court documents that he feared he would be killed or assaulted by other prisoners if he moved out of the United States Penitentiary where he is currently being held, The New York Post reported.
His attorneys have asked a federal judge in Arizona for a temporary restraining order to block the transfer. There has yet to be an update.
The Vow, Part Two is streaming on HBO Max now