Keke Palmer Warned Everyone About Trey Songz Before 2020 Assault Allegation
The internet is turning to KeKe Palmer with apologies after not listening to her story of sexual intimidation sooner. The actor/musician spoke out about Trey Songz years before his 2020 sexual assault and kidnapping allegation, and an old radio interview proves it.
A conversation Palmer had with The Breakfast Club radio show in 2017 resurfaced on Twitter Wednesday after Songz was accused by model Celina Powell of kidnapping and urinating on one of her friends.
Palmer's conversation revealed she never made up with Songz. "I have not talked to that guy," she began. Hosts asked Palmer if the idea of sexual intimidation was a misunderstanding.
"It wasn't a misunderstanding. I tell my truth and I just thought it was interesting that after all those things went down, someone else had something to say," she noted.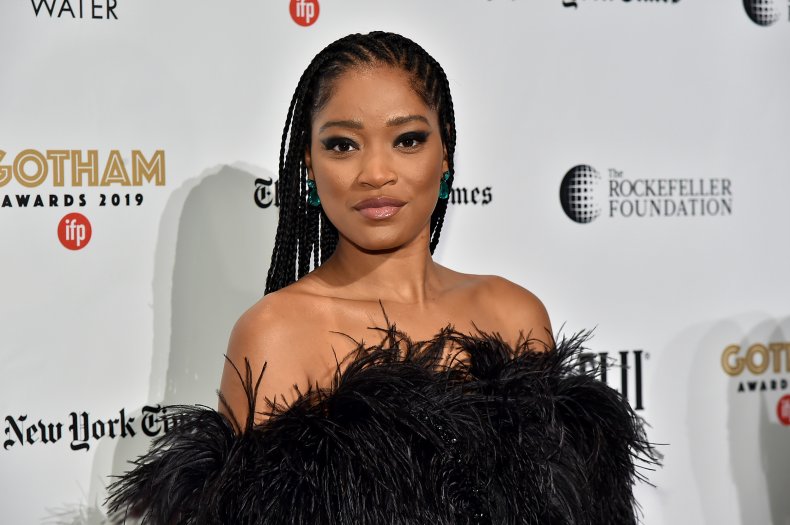 Palmer began to speak publicly about her broken relationship with Songz in 2017 after he allegedly tricked her into being in a music video while at a party. In a passionate video, Palmer even alleged that she hid in the closet to avoid being filmed and berated by Songz, only to later find out Songz and friends had taken a video of her without her permission. In future interviews, she claimed the singer was guilty of using "sexual intimidation" in coercing her into the video, Glamour reported in 2017.
Now, with allegations from Powell's corner, Twitter users were quick to point out Palmer's own story didn't receive nearly as much attention or care, potentially because she is Black and the new accusers are white.
Palmer touched on the concept in the interview, too. "So many times, Black women say stuff and nobody gives a s***," she explained. "Excuse my language. Nobody gives a f*** sometimes when Black women say something. But somebody of another complexion—somebody of another color—they say something and then it's like 'we're taking it to court.'"
Trey Songz rebutted Palmer's claims in his own appearance on The Breakfast Club in February 2017. "I did not put her in the video without her permission," he said. "I don't care that much to sneak Keke Palmer in the video for two seconds. Who the f*** does that?"
He also denied the new kidnapping and sexual assault claims in a series of tweets on Wednesday. "You will choose 2believe what you want," he wrote. "I've been focusing my energy and time on good things and I know the Devil wants my soul more now than ever. Ima keep my head high and push forward. If you holdin me down in these moments I preciate that."
Earlier tweets on Wednesday showed Songz attempting to disprove Powell's claims, and another "Jane Doe" claim too, through a series of screenshots. He also explained his views on the #MeToo movement by stating it's been "hijacked."
Newsweek reached out to Palmer and Songz for further comment but didn't hear back at the time of publication.