Texas Republican Calls For 'Quickly' Passing Gun Laws in Break With Party
A Republican lawmaker in Texas says the state's GOP-controlled Legislature has not done enough to stop mass shootings, and he would like something done "pretty quickly."
State Senator Kel Seliger, while on Don Lemon Tonight on Wednesday evening, broke with his party and joined Texas Democrats who are calling for Governor Greg Abbott to convene a special session of the state Legislature to address gun laws.
"What I would like to see happen is a special session, in which we can pass legislation pretty quickly," Seliger said.
If Abbott does not call for a special session, Seliger told Lemon the alternative is that "we wait until January of 2023, where we will address thousands of issues."
Seliger is not alone among Republicans breaking with their party to push for reforms to gun laws after 21 people, including 19 children, were shot and killed at Robb Elementary School in Uvalde, Texas, last week. Joe Walsh, a former GOP congressman from Illinois, has taken a similar position by urging gun owners to ramp up pressure on Republicans.
Walsh, who describes himself as a "huge gun rights advocate," appeared on CNN's New Day on Tuesday and called for "passionate Second Amendment people like me" to "get off our ass and pressure these Senate Republicans to do something."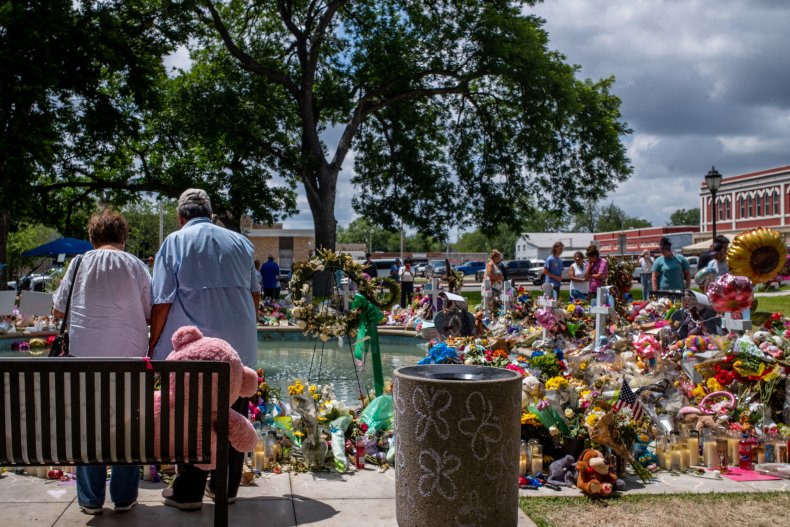 On Wednesday, in response to a question from Lemon about the 2019 shooting in Odessa, Texas, that left seven dead and 21 injured, Seliger said he has had trouble sleeping since the Uvalde shooting because the state Legislature "did nothing" following the 2019 shooting.
"I haven't slept well for eight days because I sat there in the 87th Legislature and the attendant, couple special sessions, and we did nothing. And I've spent sleepless nights since then because we should have done something. We should have at least had a very incisive dialogue about what could be done."
The state senator went on to say that, in his call for a special session, he is asking for legislators to sit down with a number of law enforcement agencies.
"That's what's in my call for a special session. I said we should sit down with the FBI, Department of Public Safety, Alcohol Tobacco and Firearms and talk about what would work in Odessa, or El Paso, or Santa Fe, or Uvalde, and start coming up with solutions," he said.
On Wednesday, after calls from Texas Democrats for Abbott to convene a special session, the governor issued a letter to Texas Lieutenant Governor Dan Patrick and Speaker of the Texas House Dade Phelan directing them to form committees in order to come up with recommendations on a number of topics, including school safety, mental health and firearm safety.
Newsweek reached out to Seliger's office for comment.