Kelis' Husband Thanks Public for Support After Revealing Stage IV Cancer Diagnosis
Kelis' husband, Mike Mora, has received an outpouring of support after revealing he was diagnosed with Stage IV stomach cancer in 2020.
At the end of September, photographer Mora, 36—who has been married to singer Kelis, 42, since 2014—took to Instagram to share details of his cancer battle, as he also revealed that doctors had given him 18 months to live just over a year ago.
And as social media users flocked to send Mora their best wishes, he returned to his account on the image-sharing platform on Wednesday to express his gratitude.
"It has been incredibly overwhelming," Mora wrote of the wave of support. "Receiving all the love and words of encouragement. I am so grateful. It's been emotional. But overall I think it's making me stronger.
"I have tried to respond to all messages. If I have not, please forgive me. I have never had so many messages in my life. [Love] to all. The story will continue."
Last week, Mora recounted how he started experienced "the worst pain" in his stomach shortly after he and his family moved onto a farm outside Los Angeles.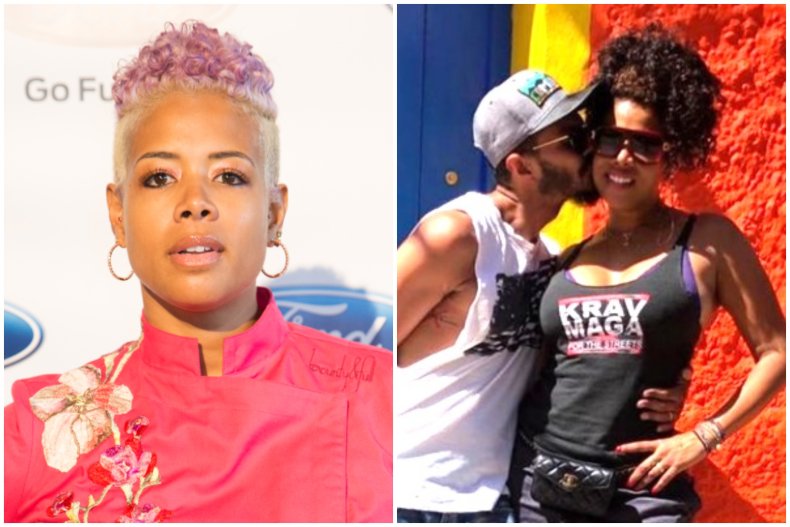 At the time, Kelis had recently given birth to their daughter. They are also parents to 5-year-old son Shepherd, while Kelis shares 12-year-old son, Knight, with her ex-husband Nas.
"Loss of appetite. Pain in my back also started to creep in," Mora said of his symptoms—which he initially believed were the result of an ulcer—adding that he "finally decided to do something about it. It was a bit late. But just in time."
After seeing three specialists and undergoing an endoscopic biopsy, he was diagnosed with advanced gastric adenocarcinoma.
Sharing a photograph of the back of a man in the post, Mora explained: "This picture was taken as I was being transferred to the oncology section of UCLA Santa Monica from nearby Ronald Reagan hospital.
"This gentleman, Latin brotha, saw how weak I was. He looked back at me before leaving my room and said 'I've seen people make it out of the craziest situations, be strong brotha, you got this.' I'll never forget his face....
"They said 18 months. It's been exactly 12. Here we go.. Scared as F¥#% ... The story will continue.. Love you @kelis."
The following day, he shared a photo of an intravenous drip in his arm, as he wrote: "I am posting this...after so much thought. Many hours thinking of what the right thing to do is. Not because of a selfish reason. not because I want people to feel bad or sorry for me and my family.
"I am posting this because life is full of the most unexpected situations. I never thought this could happen to me. At just 36, with 3 kiddos, and a wife that loves me. I want to be able to help those that might be experiencing something like this—a life altering disease full of questions and doubt—maybe, hopefully."
He went on: "By showing that it's possible to make it through. You always see people post about how life is too short. How you should reach out to those you love no matter where life has taken you. It is the truth. Don't take your time here, your time with friends, family, for granted. S*** can be over just like that!
"This was the first of many, many more iv's and needles to be pricked on my arm... The story will continue.. Love you @kelis #thestorywillcontinue #iwillsurvive."
In his series of posts, he also thanked his friends for their support, writing: "You guys are real friends. Forever grateful! Home cooked meals brought over to hospital. Many hours on the road back n forth to the farm.
"Early mornings. Late nights. Picking me up after surgery. Seeing me at my absolute most weakest moments. You guys are the definition. Of what a friend should be."
Kelis, born Kelis Rogers, has not publicly commented on her husband's diagnosis.