Newly Elected Missouri Council Member Sworn in on Dr. Seuss Book Instead of Bible
A newly elected member of the St. Louis County Council chose to be sworn in with a Dr. Seuss book rather than a Bible.
Earlier this month, Democrat Kelli Dunaway handily beat Republican Alderman Amy Poelker for the 2nd District seat, garnering 60 percent of the vote. Since election regulations don't require politicians to swear their oath of office on a Bible, Dunaway opted to lay her hand on Dr. Seuss' 1990 bestseller Oh, the Places You'll Go!
Her son and daughter held the book for during her swearing-in ceremony on August 13.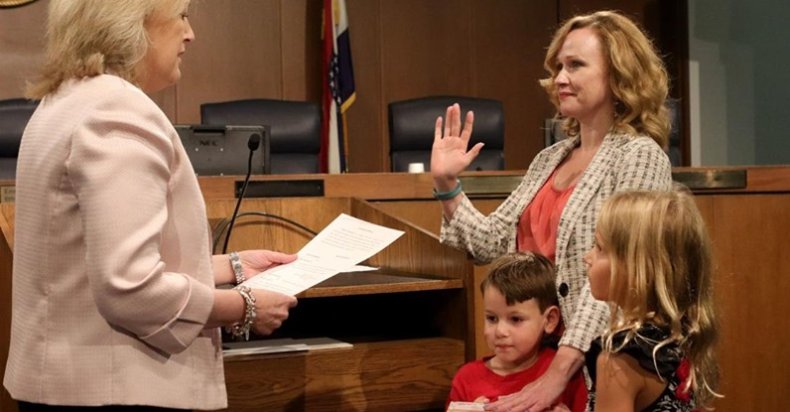 A former field organizer at Obama for America, Dunaway said in a Facebook post that the book "offers a message of inspiration to anyone embarking on a new phase of life, whether it's a high-school graduation, the jump from kindergarten to first grade, or even the next stage of a political career."
"It's the same reason you all believe in me and our campaign," she added, "because I see a brighter future for all of us and am steering myself in the direction of building it!"
Dunaway quoted an excerpt from the book: "You have brains in your head. You have feet in your shoes. You can steer yourself any direction you choose. You're on your own. And you know what you know. And YOU are the guy who'll decide where to go."
She admitted Seuss, born Theodor Seuss Geisel, "was not immune to a male-centric narrative as he sought to inspire... but the message is the same whether the reader is a 'guy' or not."
Oh, the Places You'll Go! was published by Random House on January 22, 1990, the last Seuss book published during Geisel's lifetime. It quickly reached number one on The New York Times Best-Selling Fiction Hardcover list and remains a popular present for graduating seniors.
Dunaway's swearing in came after a special elections held to fill vacancies left when Democrat Sam Page become county executive and Democrat Hazel Erby quit to take a position in Page's administration. Former state Sen. Rita Days also won a seat on the council in the same election.
Page succeeds former County Executive Steve Stenger, who resigned after being indicted on charges of bribery and mail fraud in April. Stenger is accused of funneling lucrative contracts to area businesses in return for campaign contributions.
Dunaway, who was endorsed by Page as his successor, told St. Louis Public Radio she wants to "restore honor and integrity to county government."
"I want to clear up the mess that was left behind by our last county executive," she said. "And I want to help restore people's faith in the county government."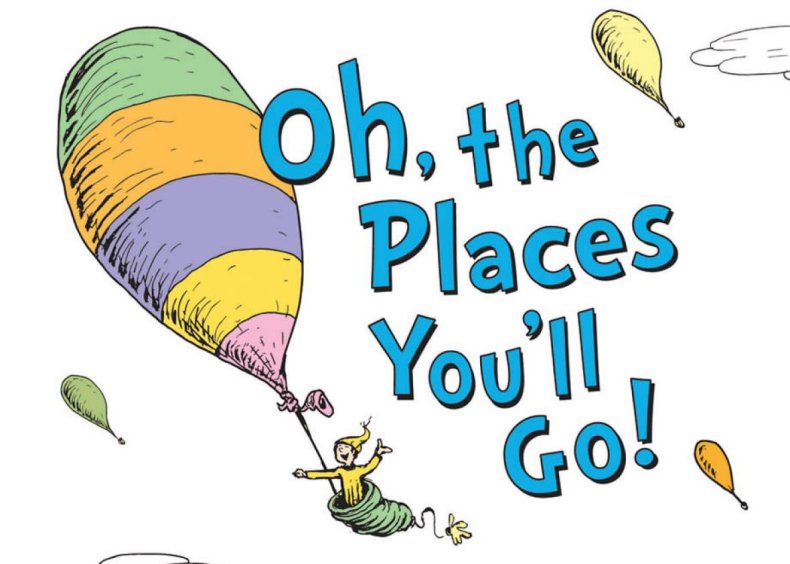 Dunaway earned a law degree at UCLA and is director of learning and development at Bryan Cave Leighton Paisner, a law firm headquartered in St. Louis. She previously ran for the House of Representatives in 2018, but dropped out of that race before Election Day.
While it's customary for incoming politicians to be sworn on a New Testament, it's not mandatory: In January, Rashida Tlaib, one of the first two Muslim women ever to join Congress, took her oath of office on Thomas Jefferson's 290-year-old Quran. (Keith Ellison, who became the first Muslim member of Congress in 2007, used Jefferson's Quran, as well.)
Article VI, Clause 3 of the Constitution only requires that senators and representatives "be bound by oath or affirmation" to uphold the Constitution, not that they do so with any particular text, religious or otherwise. In fact that same clause dictates that "no religious test shall ever be required as a qualification to any office or public trust under the United States."
Senator Krysten Sinema, who identifies as "religiously unaffiliated," used a law book for her oath of office. So did President John Quincy Adams.
Tulsi Gabbard, who became became the first Hindu member of Congress in 2013, was sworn in on the Bhagavad Gita, while Mariah Parker used a copy of The Autobiography of Malcolm X last year when she was sworn in as county commissioner in Athens, Georgia.
After William McKinley was assassinated in 1901, then-Vice President Theodore Roosevelt took his oath without any book whatsoever. The proceedings were so rushed no Bible could be quickly found.