Former Senator Kelly Ayotte Among FBI Director Candidates: Report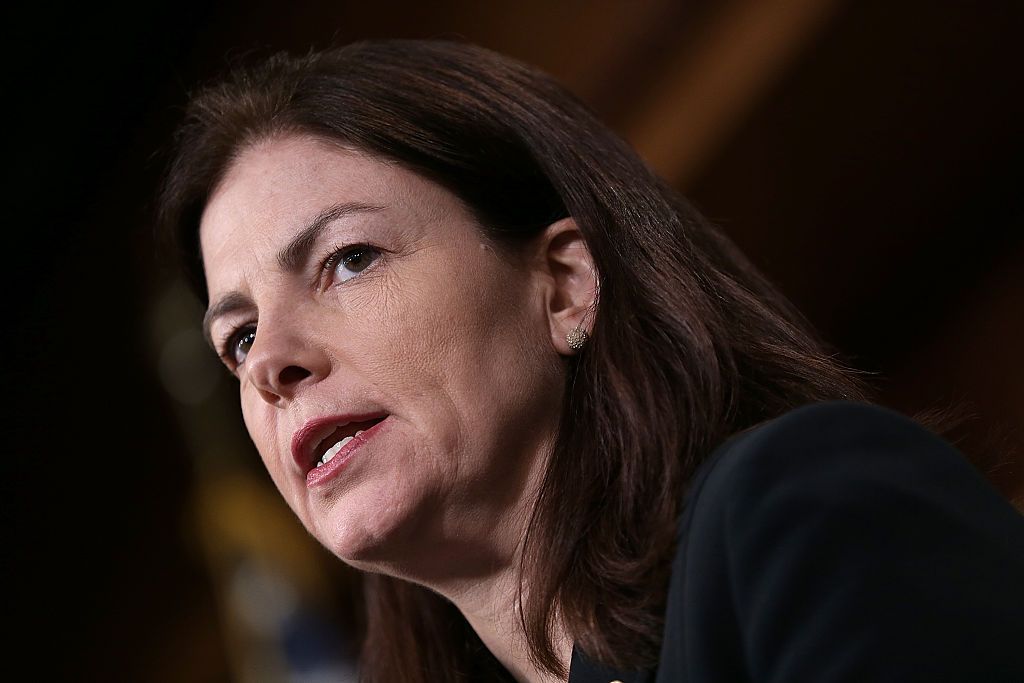 Former Senator Kelly Ayotte is on a list of candidates to replace sacked FBI director James Comey, U.S. government officials have told Politico.
Trump allies New Jersey Governor Chris Christie and former mayor of New York Rudy Giuliani have not been shortlisted though as possible replacements, according to the report which cited two U.S. government officials, but have advised senior White House officials on filling the position.
Trump fired Comey as FBI director Tuesday, admitting in an NBC interview Thursday that he had been thinking of "this Russia thing" when he decided Comey's fate, contradicting a White House statement that Comey had been fired for mishandling the Clinton emails investigation.
Comey had been leading an FBI probe into alleged collusion between Trump officials and Russia during the 2016 presidential election.
Republicans have expressed unease at the decision, which has been lambasted by Democrats, who have drawn comparisons to the Watergate scandal that brought down President Richard Nixon.
Republican Senator John McCain, a prominent critic of Trump, said he was "disappointed" after Comey's sacking, but told reporters he backed Ayotte as a replacement, saying "she has widespread appreciation and respect here in the Senate on both sides of the aisle."
According to Politico, Ayotte is well regarded in the White House because of her success in steering Justice Neil Gorsuch through the Supreme Court judge nominations.
Earlier Bloomberg, citing a White House official, said that four people with law enforcement experience were under consideration for the FBI director position, including Republican Congressman Trey Gowdy, who led the House investigation into Benghazi, former House Intelligence panel chairman Mike Rogers, Alice Fisher, an assistant attorney general for the Justice Department's criminal division for President George W. Bush, and former New York City police commissioner Ray Kelly.
Republican Senators Mike Lee and Orrin Hatch have reportedly urged the White House to include the name of Obama Supreme Court Justice nominee Merrick Garland on the list.