Kelly Clarkson Files For Divorce From Her Husband of 7 Years
Musician Kelly Clarkson just filed for divorce, according to The Blast. This comes after a seven-year marriage to Brandon Blackstock, who also happens to be Clarkson's manager.
Clarkson has not yet spoken about her decision to get a divorce or confirmed it publicly. Newsweek reached out to Clarkson's team for confirmation but didn't immediately hear back.
The pair have two children together: River Rose and Remington Alexander. Blackstock also has two older children from a previous marriage. While Clarkson is often active on Instagram and sometimes shares photos of her children, she rarely shares images of Blackstock. The latest was posted 10 weeks ago and shows Blackstock teaching daughter River how to ride a horse.
Clarkson is rather private about her personal life online. Most of her social media presence serves as promotion for her role as a mentor on The Voice, as well as her talk show, The Kelly Clarkson Show.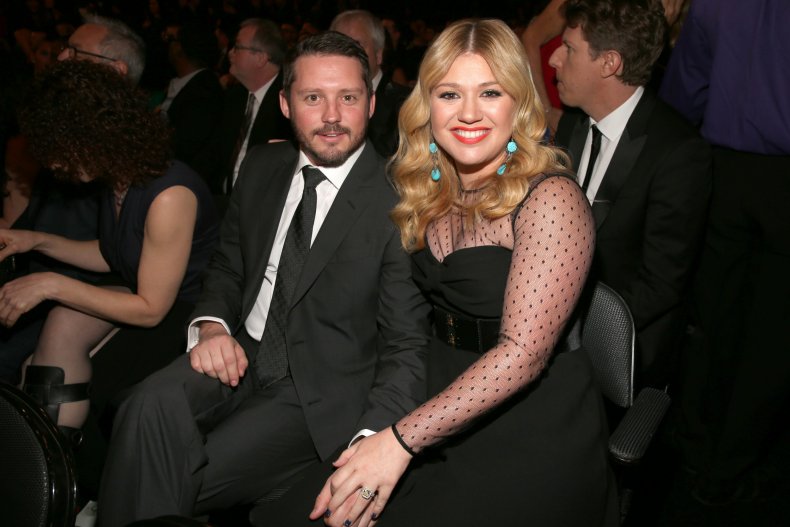 As for Blackstock, he doesn't post too much online, either.
The news comes just two weeks after Clarkson joked she wanted another child on The Kelly Clarkson Show. When the musician spoke with chef Gordon Ramsay via a video chat (due to the pandemic, she's currently filming the series digitally), she fell in love with his one-year-old son.
"Oh my gosh! Do not do this to me. I so want another child, and my husband is like, 'No! We have four!'" she said. "I know this is a weird statement but I kinda want to eat your baby, he's so cute."
It's not the only time she's talked about children, love, and sex publicly though. In December of 2019 when answering an "Ask Me Anything" segment on her show with The Voice winner Brynn Cartelli. When asked what she usually does before she goes to bed for the night she joked, "Well, Brynn, I was single for many years, so ... I have children," she began. "And how one makes children is generally what I do before bed. That's not a lie. That's real. And it's not weird! It's natural!"
Clarkson has also spoken about working with her husband in the past. "He's really talented at what he does and his mind really does work in a completely different way. I'm always like 'is this your manager hat?' And he'll go 'oh, is this your artist hat? Are we going there? [laughs],' she said to Marie Claire in 2018.
"So, we're pretty good about that. I mean, we just have the regular marriage, kids thing, to where it's like "I am not putting them to bed, you are."
Clarkson and Blackstock met in 2006 at the Country Music Awards, according to Country Living. They reconnected in 2012 at the Super Bowl when Clarkson's then-manager, Narvel Blackstock (Blackstock's father) introduced them again. Blackstock had just gotten divorced.
She revealed her engagement in an ultra-excited tweet in December 2012.