Kelly Clarkson Reveals 'Invincible' Las Vegas Residency Joining the Likes of Jennifer Lopez, Britney Spears and More
Kelly Clarkson is going to Las Vegas.
The singer announced plans to appear in her very own Las Vegas residency during a taping of her self-titled daytime talk show on Friday. The 37-year-old's concert series, Kelly Clarkson: Invincible, will take place at the Zappos Theater inside the Planet Hollywood Hotel.
Clarkson's 16-show residency kicks off in April 2020 with performances scheduled in July and August before wrapping in September. Presale tickets for the show will be available for purchase on November 4 while regular sale starts on November 8. For more info on tickets and pricing, check HERE.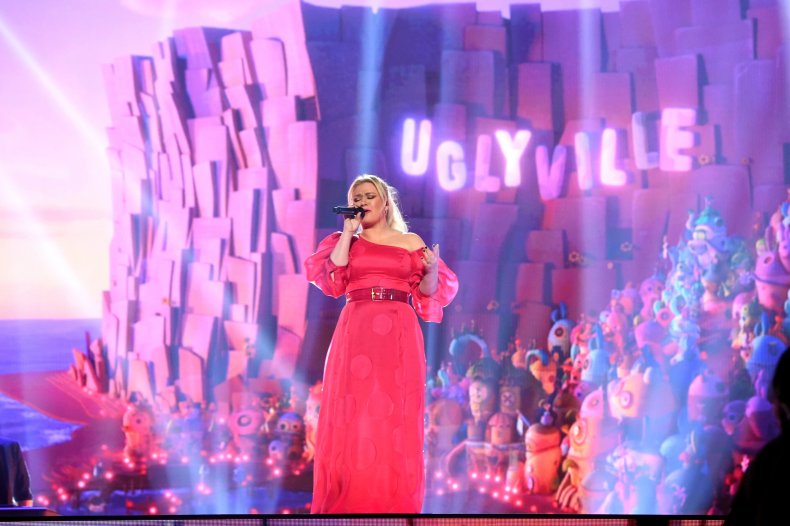 Clarkson, who has performed in Las Vegas numerous times over the course of her career, was thrilled for the opportunity to spend more time in the city, especially now that she is based on the West Coast full time. Speaking with Billboard on Friday, The Voice coach said the residency's location and timing came at the perfect moment.
"I have so many jobs going on right now and they all involve me being located in L.A. I love everything I'm doing, but the one thing that bummed me out was that I am so busy I'm not able to tour. Vegas was the perfect option for me to still be able to do shows and play music and see the fans," she explained.
She noted her upcoming showcase would include all the excitement of her usual concerts, except fans should expect a much more amplified and glitzy experience. After all, it is Las Vegas.
"I've always loved performing in Las Vegas and the high energy of the crowds. Musicians from every genre of music, young and old, rookies and legends, it's just become this fantastic city filled with artists from everywhere. So many of my musical idols have had, and still have, incredible residencies on the Strip, and I'm so excited to create my own," Clarkson said. "We literally could only fit in the amount of dates that are available because my schedule is so crazy but I hope to have more dates in the future."
Clarkson's residency will join a long list of stars who have performed regularly on theater stages in Las Vegas. In fact, the very venue Kelly Clarkson: Invincible is slated for is the same theater where her friend and fellow The Voice coach Gwen Stefani holds her Just a Girl residency. Stefani's show has ran at the Zappos Theater since 2019 and is expected to continue until May 2020.
The Voice alum Christina Aguilera also performed her Las Vegas residency at Zappos Theather.
Dozens of other celebrities have performed in Vegas residencies at various other theaters. Paula Abdul, Janet Jackson, Aerosmith, Mariah Carey, Lady Antebellum, Britney Spears, Backstreet Boys, Calvin Harris, Lady Gaga, Drake and Cardi B have all performed with residencies in Sin City.
Perhaps the artist with the longest-running show in Las Vegas was Celine Dion, who wrapped her second residency in June 2019. Dion's first residency ran from 2003 to 2007. She returned in 2011 and ran for eight years before it ended.
Kelly Clarkson Reveals 'Invincible' Las Vegas Residency Joining the Likes of Jennifer Lopez, Britney Spears and More | Culture