General John Kelly is a 'Disgrace to the Uniform' for Working for Trump, Democrat Claims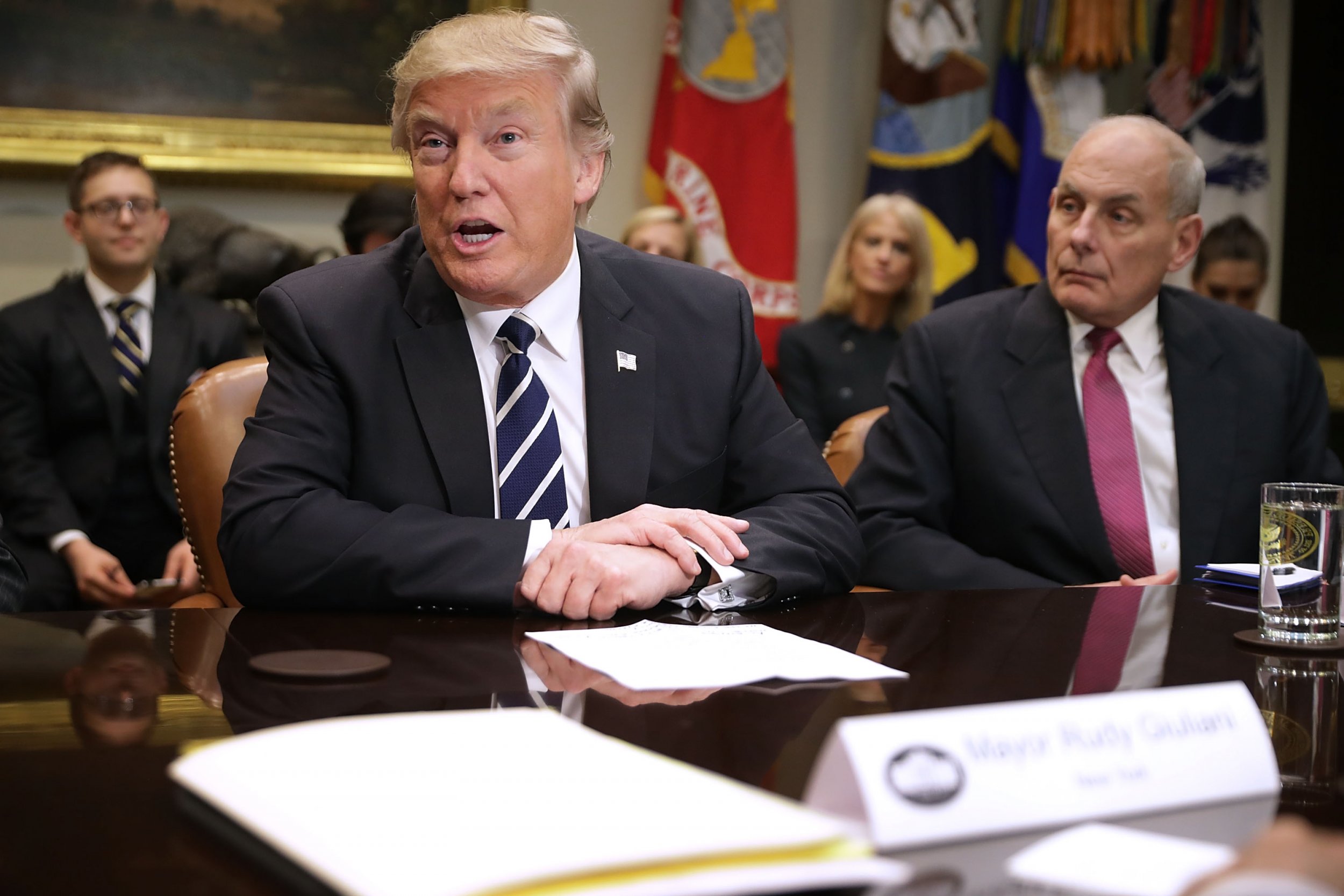 A House Democrat has accused retired Marine general and current White House chief of staff John Kelly of being a "disgrace to the uniform" for working for President Donald Trump. Illinois Representative Luis Gutiérrez made the charge on Tuesday, following an announcement that Trump intends to end the Deferred Action for Childhood Arrivals program that protects from deportation those immigrants who were brought to the country illegally as minors.
Related: John Kelly Doesn't Like Donald Trump, According to Closest Ally Keith Schiller: Report
"General Kelly is a hypocrite who is a disgrace to the uniform he used to wear," Gutiérrez said. "He has no honor and should be drummed out of the White House along with the white supremacists and those enabling the president's actions by 'just following orders.'"
The DACA program was signed by President Barack Obama in 2012 and protects nearly 800,000 so-called Dreamers. Attorney General Jeff Sessions claimed that the order signed by Obama was "unconstitutional" and passed the challenge on to Congress to find a legislative solution within six months.
Immediately, though, the Department of Homeland Security will stop accepting new applications for the program, while renewals of two-year work permits will not be accepted after October 5.
Before taking up the role as Trump's chief of staff, Kelly headed up the Department of Homeland Security. And Gutiérrez claims that, while in that role, Kelly guaranteed to protect DACA recipients.
"General Kelly, when he was the head of Homeland Security, lied straight to the faces of the Congressional Hispanic Caucus about preventing the mass deportation of Dreamers," he said. "Now as chief of staff, this former general is executing the plan to take away their lifeline and taking steps to criminalize young people who live and work here legally."
Kelly spoke with Hispanic lawmakers in July, when he is said to have told them that while he supported the program personally he had doubts about its legality.
"He's personally for it," Representative Joaquin Castro, D-Texas, said following the meeting. "He thinks it will not hold up, according to the attorneys he's spoken with. He was challenged by those of us in the room, by lawmakers, to publicly announce his own position and to be a leader and to stand up and defend DACA. He said he would consider it."
Kelly was also in attendance when Trump gave his infamous press conference last month in which he said "both sides" were to blame for deadly violence at a white nationalist rally in Charlottesville, Virginia. Since taking up his current role, Kelly has struggled to rein in Trump's unpredictable rhetoric. But he has had better success in instilling greater discipline in the White House, which reportedly contributed to the ousting of the controversial Steve Bannon as Trump's chief strategist last month.