Trump Feels 'isolated' Following Chief of Staff John Kelly's White House Moves, Gorka Says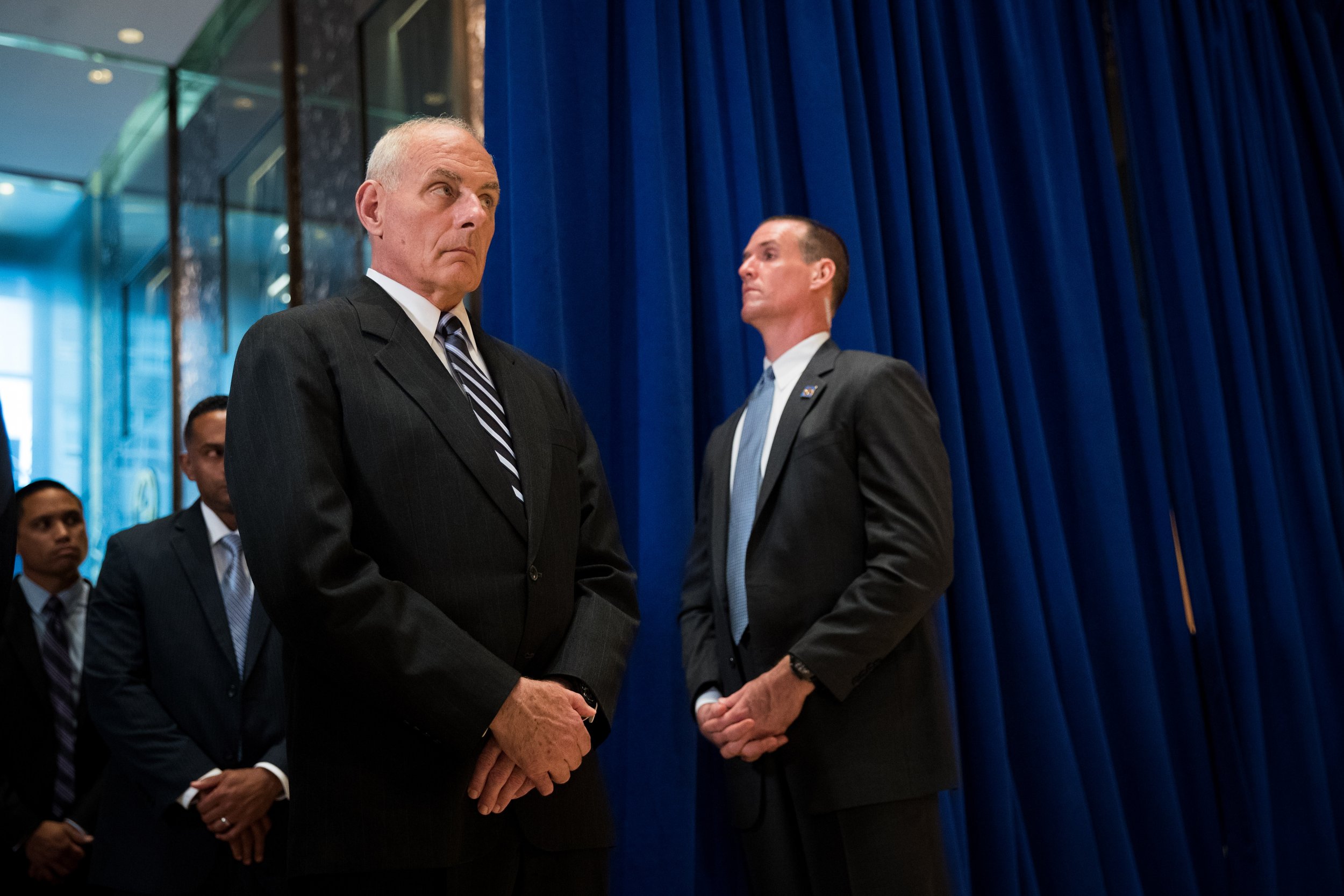 When John Kelly, a former general, was named White House chief of staff, he was thought to be a disciplinarian who would be able to control and streamline President Donald Trump's workload and staff in an effort to save a disjointed and chaotic administration. Kelly was essentially asked to do what former Chief of Staff Reince Priebus couldn't: wrangle a powerful man who no one's ever been able to wrangle.
Evidently, Kelly has been effective on a certain level during his first month or so of work, but the former secretary of homeland security may have done too good a job of keeping Trump away from hangers-on, recently exiled adviser Sebastian Gorka told The Hill in an interview published Tuesday.
In the wake of Kelly's purge of White House staff, Trump has been "isolated," he said, and Kelly's success on the job will be judged by whether he and Trump can mesh and carry out the Republican's aggressive agenda."The president currently feels, to a certain extent, isolated," Gorka said of Trump. "Individuals don't have access to him as they did in the past."
Since Kelly took over for Priebus, Chief Political Strategist Steve Bannon, Communications Director Anthony Scaramucci and, most recently, Gorka have all been ushered out or left on their own accord. Gorka alluded to Trump's feelings about Kelly's staff shakeup, saying: "So we know General Kelly wanted to impose a certain regimen on the system. But there are aspects of the new regime that the president is not satisfied with, let me leave it at that."
Kelly has also reportedly exerted control over how information flows to the president. He and the White House staff secretary, Rob Porter, vet everything from policy memos to news articles before they reach Trump, Politico reported last week.
"He's definitely asserted control as one would expect from a military professional," Gorka said of Kelly. "The key unknown is whether his style will comport with the president's expectations and own style.
He added: "Look at White House history. Being an effective chief of staff is never just about efficiency. It's far more about chemistry and commitment to the president's vision."
That vision has included efforts Trump has thus far failed to completely deliver on, like his Mexican border wall, repealing and replacing Obamacare, the travel ban and an aggressive tax policy reform.
But the president's attacks and passing of blame onto fellow Republican leaders, like Majority Leader Mitch McConnell and Senator John McCain of Arizona, as well as his perceived obsession with special counsel Robert Mueller's investigation into the Trump campaign's alleged collusion with Russia to win the White House, have each sidetracked the administration.
Kelly's effectiveness, thus far, might be best summed up by his captured reactions to Trump's blaming of "many sides" for the violence in Charlottesville, Virginia, on August 12. Kelly appeared to grimace on the sidelines.