Kellyanne Conway Joins Trump Team's Feud With Media, Says They Spend Too Much Time 'Talking About Themselves'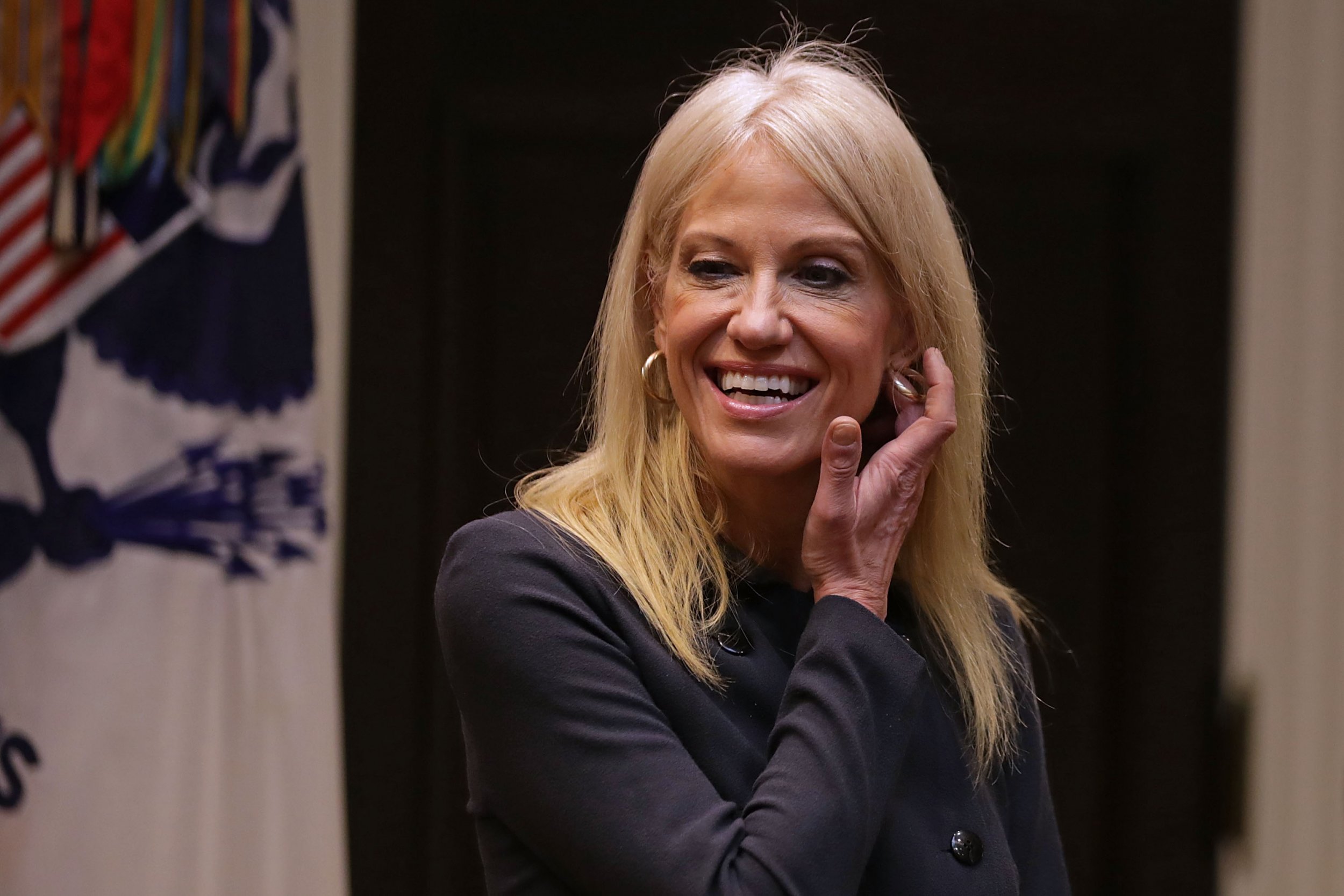 Donald Trump's counselor Kellyanne Conway hit out at the media by accusing them of failing to address issues the American public cares about.
Speaking to Fox News' Media Buzz, the president's former campaign manager continued the Trump team's ongoing feud with the mainstream press by hitting out at the topics they report on.
"I think the media spend too much time talking about themselves and covering issues they think are important to them or that they want the American public to focus on," she told Fox, adding the press should cover "what the Americans are telling the journalists, including in the media's own polling, is important to Americans."
But Conway did say her issue was not with all members of the press, explaining she believed some people were doing a good job.
"I've been paying close attention to print reporters, to networks, the cable stations," Conway said.
"There are a few journalists out there who have really done a great job trying to get to know this president and his administration, his Cabinet, his senior staff. And I think those folks are still doing what traditional journalism has always done, which is they're trying to get the story. Others are trying to just get the president," she added.
Her comments come following clashes between other members of Trump's team and the press, most recently when deputy White House press secretary Sarah Huckabee Sanders clashed with the media after CNN retracted a report and several journalists resigned over the issue.
Taking a question during a press briefing on why Trump did not appear to accept CNN's retraction and apology, Huckabee Sanders said on June 27 said: "I think it's the constant barrage of fake news directed at this president, probably, that has garnered a lot of his frustration."
"You point to that report; there are multiple other instances where that outlet you referenced has been repeatedly wrong or had to point that out or be corrected," she added.