Alexandria Ocasio-Cortez Says Kellyanne Conway Engages in 'War on Facts' After Counselor Questions Her Intelligence
Alexandria Ocasio-Cortez hit back at criticism from White House counselor Kellyanne Conway, who said on Tuesday that the incoming New York representative was spewing "nonsense."
"Kellyanne Conway has been engaged in a War on Facts since Inauguration Day," Ocasio-Cortez tweeted on Wednesday. "Leveraging those who belittle my capacity is exactly how I defeated a multi-generation, multi-million $ political machine. GOP is even weaker bc their bias has no self-control."
The exchange between Conway and Ocasio-Cortez came after the 29-year-old incoming representative rebuked Trump's outgoing chief-of-staff, John Kelly.
Last year, Kelly appeared to make an unsubstantiated claim about Representative Frederica Wilson and called her an "empty barrel" after she criticized Trump, The Hill reported.
Ocasio-Cortez tweeted on Monday that "Kelly was straight up exposed for lying about @RepWilson in comments aimed at discrediting her," and owed the Florida Congresswoman an apology.
"[Kelly] is in his fifth decade of public service, and this country owes him a debt of gratitude, not the nonsense that has been spewed about him recently from the left, and from this 29-year-old congresswoman who doesn't seem to know much about anything when you ask her basic concepts about the economy, or the Middle East, or military funding," Conway said.
Ocasio-Cortez has faced extensive criticism from a range of conservatives, including after making factual errors.
Earlier this month, she made a false claim about $21 trillion in Pentagon funding -- an amount the DoD says it hasn't received in nominal appropriated funding "across the entirety of American history," according to The Washington Post.
Donald Trump Jr. has reposted a range of tweets about of the incoming congresswoman, and Fox News has repeatedly discussed her.
On Tuesday, a Bloomberg Businessweek columnist said that the GOP was more concerned about Ocasio-Cortez than about other prominent political figures, including the president and Democratic leaders Nancy Pelosi and Chuck Schumer.
"In two hours of circulating through GOP gatherings at Trump Hotel this evening, the big preoccupation wasn't Trump, Pelosi or Schumer—it was [Alexandria Ocasio-Cortez]," Joshua Green wrote.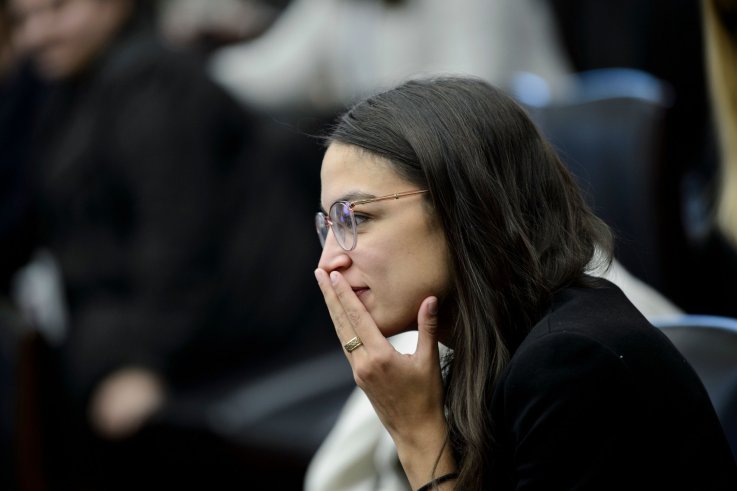 The incoming congresswoman, who discussed the financial difficulties she would have affording an apartment in Washington DC before her term started, has detailed sexist attacks.
Last month, Washington Examiner writer Eddie Scarry drew bipartisan backlash after posting an image of Ocasio-Cortez with the caption "Hill staffer sent me this pic of Ocasio-Cortez they took just now. I'll tell you something: that jacket and coat don't look like a girl who struggles."
Elise Jordan, a political analyst and former top aide for Rand Paul, decried the commentary. "It's been disgusting to watch any of Alexandria Ocasio-Cortez's moves be discussed," Jordan said while speaking on MSNBC. "If she is stylish, if she is saying, 'I don't have the savings where I can just plunk down for an apartment in D.C.'"
Alexandria Ocasio-Cortez Says Kellyanne Conway Engages in 'War on Facts' After Counselor Questions Her Intelligence | U.S.