Kellyanne Conway Blames Obama for Not Regulating Bump Stocks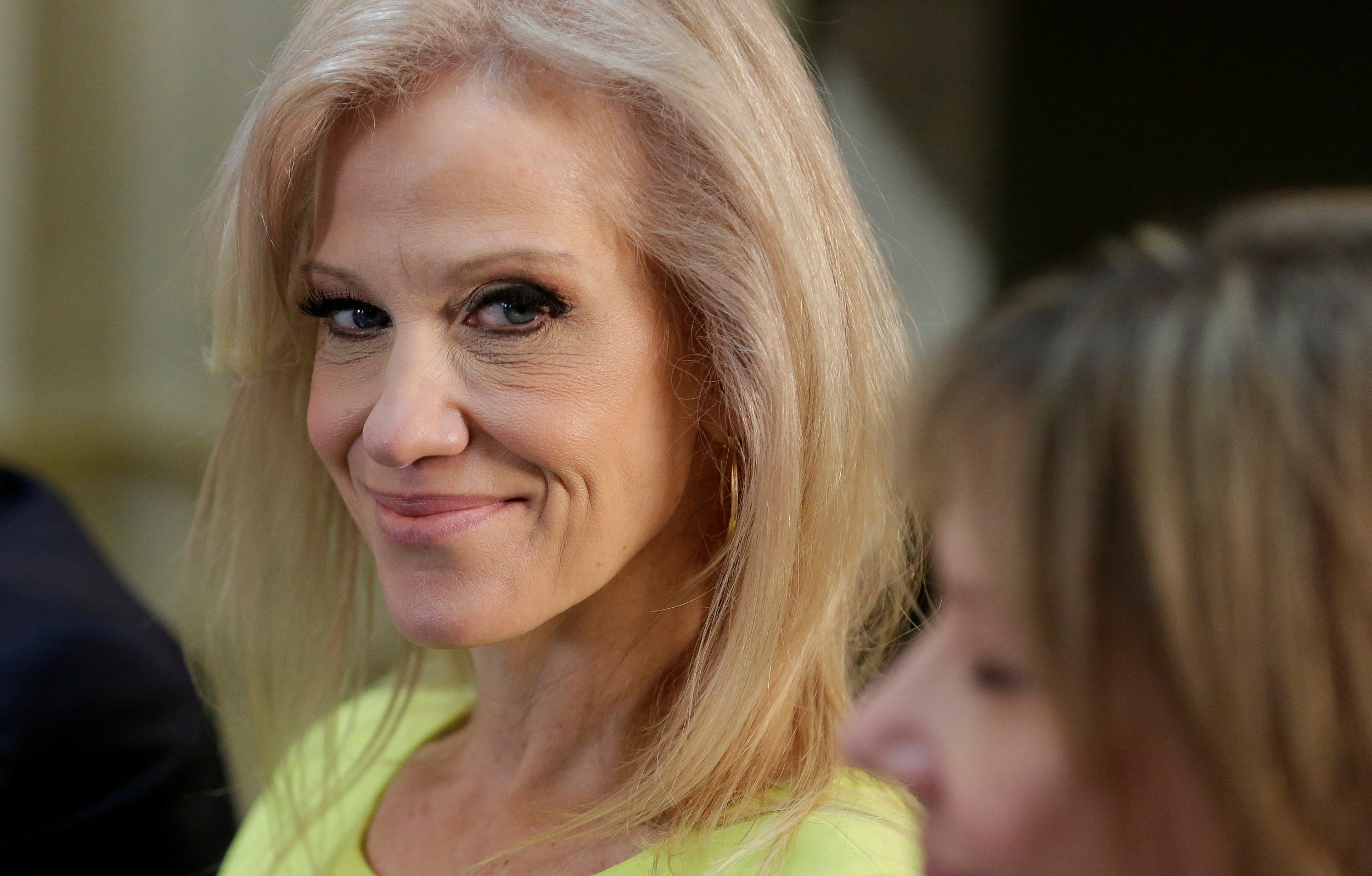 UPDATE | Former President Barack Obama can be partly blamed for the Las Vegas massacre, President Donald Trump's counselor Kellyanne Conway said Thursday morning.
In a heated conversation with CNN's Chris Cuomo, Conway faulted Obama's Bureau of Alcohol, Tobacco and Firearms for not regulating bump-fire stocks, the device that was used by Las Vegas Stephen Paddock to alter semi-automatic rifles into battlefield machine guns that allowed him to quickly kill 58 people.
"It was President Obama's ATF, the Bureau of Alcohol, Tobacco and Firearms, in 2010 that decided not to regulate this device," said Conway, whose boss was endorsed by the National Rifle Association. "That should be part of the conversation and part of the facts that you put before your viewers."
Under Obama, the ATF chose to not regulate the devices, ruling that the bump stock "is a firearm part and is not regulated as a firearm" under existing federal law. The device was originally sold as an aid for handicapped shooters "whose hands have limited mobility."
Conway's blame is a bit disingenuous. In 2012, Senate Democrats pushed a bill that would have regulated federal assault weapons, but it by a wide margin in the Republican-controlled Senate amid intense lobbying from the National Rifle Association, which makes millions in campaign contributions to Republicans.
Meanwhile, President Trump has faced criticism for rolling back some gun restrictions since taking office and for offering no policy solutions in the wake of mass shootings in Newtown, where teachers and students were killed in 2012, and at Orlando's Pulse nightclub in 2016, when 49 people were killed. Trump also declined to talk about gun regulations during his trip to Las Vegas on Wednesday. "We won't talk about that," he said.
President Trump also addressed the NRA on his 100th day in office earlier this year, saying, President Obama's "assault on your Second Amendments freedoms has come to a crashing end" with his election.
In the wake of the Las Vegas massacre, sales of the bump-rile stock devices have spiked and in some cases, the bump-stocks are fully sold out, according to a Newsweek review.
Senator Dianne Feinstein (D-Calif.) has introduced a bill to ban bump stocks and similar tools that accelerate a semiautomatic weapon's rate of fire, which has received some GOP support, including on Thursday from House Speaker Paul Ryan who said, "Clearly that's something we need to look into," during an interview with MSNBC's Hugh Hewitt.
"I didn't even know what they were until this week," Ryan said, referring to bump stocks. "I think we're quickly coming up to speed with what this is."
Feinstein's previous efforts to ban bump-fire stocks—one of which arose after the Sandy Hook elementary school shooting—have failed.
Update: An earlier version of this story referenced Hugh Hewitt as a radio talk show host, not an MSNBC host.