Trump Advisor Kellyanne Conway Blames Iraqi Refugees for Fake Bowling Green Massacre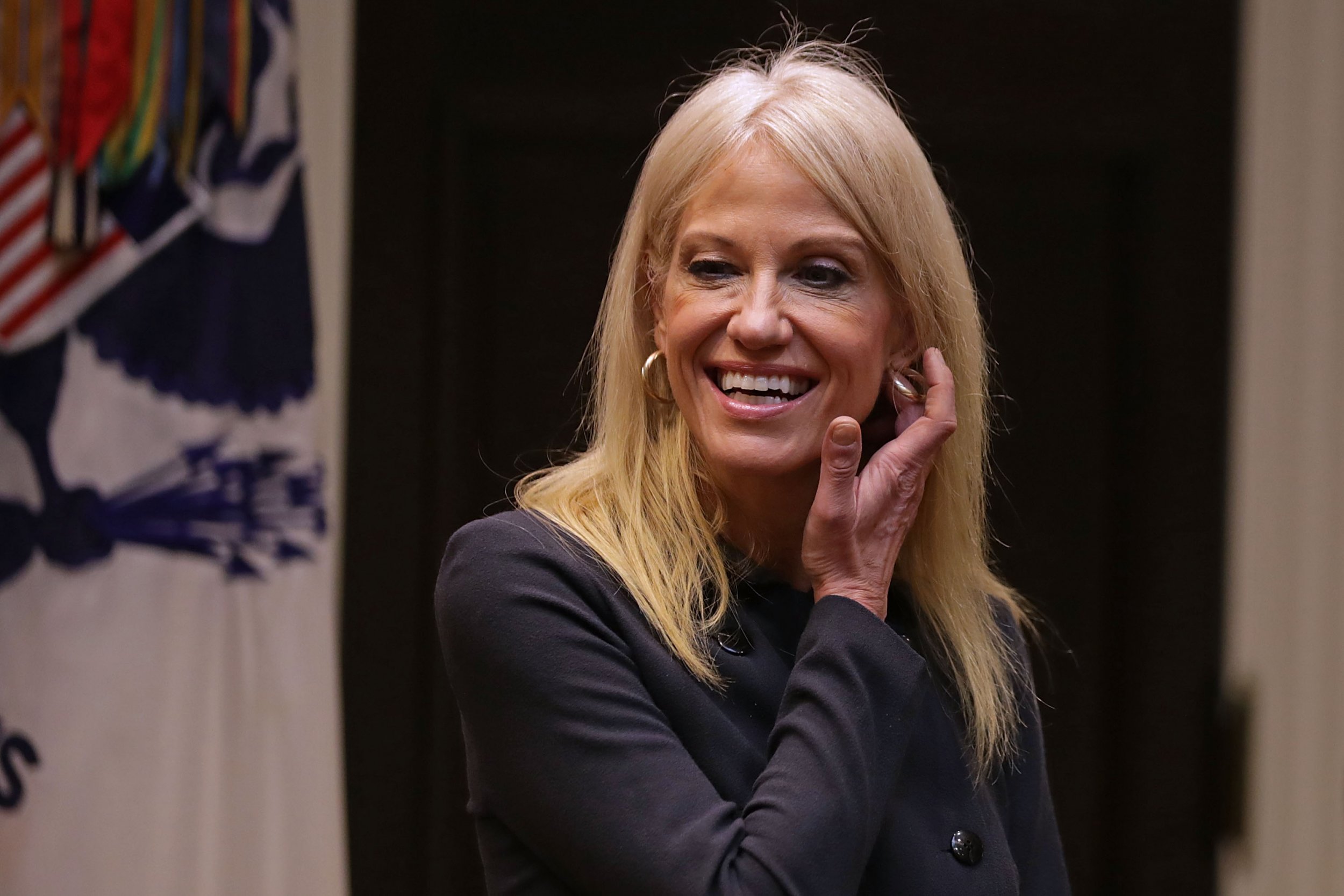 President Donald Trump's counselor, Kellyanne Conway, has come under fire after blaming two Iraqi refugees for the so-called Bowling Green Massacre, which never actually happened.
In an interview on MSNBC's "Hardball" program on Thursday evening, Conway defended the executive order signed by Trump, which suspended the U.S. refugee resettlement program and temporarily blocked immigration from seven Muslim-majority countries.
Conway cited a purported six-month ban imposed by Trump's predecessor, Barack Obama, on the resettlement of Iraqi refugees.
"I bet there was very little coverage, I bet it's brand new information to people that President Obama had a six-month ban on the Iraqi refugee program after two Iraqis came here to this country, were radicalized and they were the masterminds behind the Bowling Green massacre. Most people don't know that because it didn't get covered," said Conway.
The Obama administration put a pause on processing Iraqi refugee requests for six months in 2011, but did not close the process altogether, according to Politifact.
The pause came after two Iraqi citizens who lived in Bowling Green, Kentucky, were arrested in 2011 and are serving life sentences for federal terrorism offenses, following a failed attempt to send weapons and money to al-Qaeda operatives in Iraqi. But a 2013 statement from the Department of Justice announcing the sentences said that "neither was charged with plotting attacks within the United States."
The hashtag #BowlingGreenMassacre was trending on Friday as social media users pointed out that the attack did not happen. Conway has not publicly responded to the reports.
But despite no evidence backing up the so-called massacre, Kentucky Senator Rand Paul also repeated the claim about an "attempted bombing" in Bowling Green during a separate MSNBC interview.
Conway previously generated controversy when discussing the size of the crowd that attended Trump's inauguration on January 20. Conway said that White House spokesman Sean Spicer—who had claimed that the crowd attending Trump's inauguration was the "largest audience to ever witness an inauguration, period, both in person and around the globe"—was simply presenting "alternative facts" on the issue.