Kellyanne Conway Says Donald Trump Elevates and Empowers Women, Except He Doesn't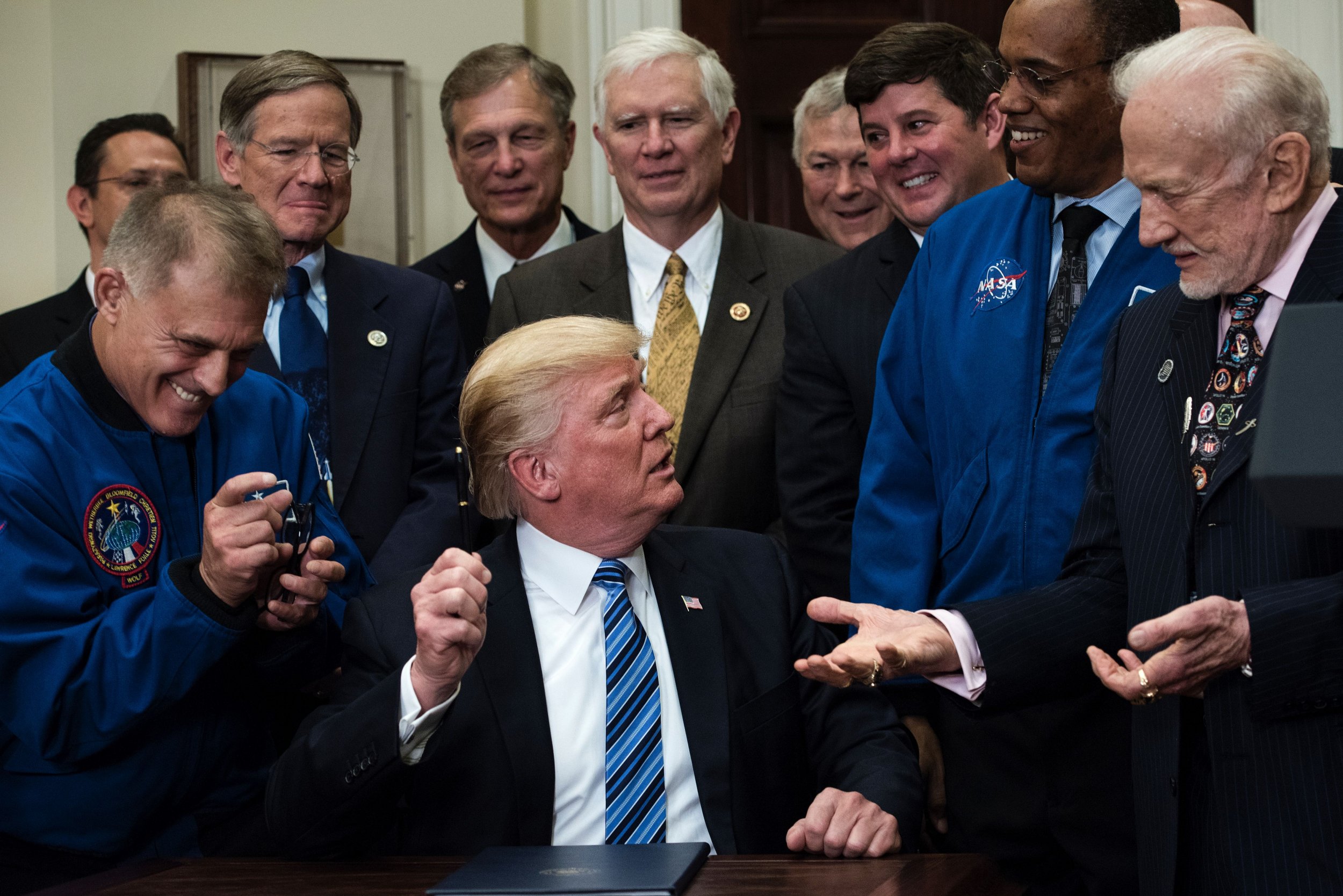 After President Donald Trump nominated Kirstjen Nielsen as Department of Homeland Security secretary, presidential adviser Kellyanne Conway rushed Thursday to congratulate the president on "his practice of elevating and empowering women to top positions."
Except Trump doesn't actually empower women or elevate them to top positions—he does that for men. In fact, among 408 nominees for top jobs that Trump sent to the Senate two weeks ago, 327 were men and just 80 were women, according to data from American Bridge 21st Century, The Guardian reported.
When it comes to selecting his cabinet, Trump has chosen just four women and two people who aren't white—that's fewer than any president in the last three decades. According to PolitiFact, about 75 percent of Trump's cabinet are white men. No one on his cabinet is both nonwhite and female.
In comparison, there were three times as many men in government than women during the first term of George W Bush, according to the Guardian. There were two women for every five men during both the Clinton and Obama administrations. For the Trump administration, there are four times as many men as women.
"The Trump administration does not value women," Emily Aden, the rapid response director for American Bridge, told the Guardian. His administration not hiring many women, "is just the latest proof."
On Trump's 100th day in office, the Center for American Progress tweeted 100 ways the president and his administration has harmed women and families, including one that outlined the whiteness and male-ness of his cabinet.
"It's difficult for people to extrapolate beyond their life experiences to make good policy," Victoria Budson, executive director of the Women and Public Policy Program at Harvard University, told the Guardian. "And yet every member of the cabinet is responsible for making sure their policies are effective for the whole country. So you want a mix of experiences and background and talents and skills to help us solve the complex problems facing the country."
Trump praised Nielsen Thursday for her "sterling reputation as a dedicated leader whose number one priority was the security of our citizens, not politics or ideology."
Trump added: "That sets her apart."
In the Trump administration, so does her gender.