White House counselor Kellyanne Conway suggested Monday that embattled Supreme Court nominee Brett Kavanaugh was being treated unfairly, saying that the sexual assault and misconduct allegations against him were "starting to feel like a vast left-wing conspiracy."
Speaking on CBS This Morning, Conway defended Kavanaugh, who was accused Sunday of exposing himself and thrusting his genitals in a woman's face during college. The allegation marked the second claim leveled against him and came hours after a deal was reached for Christine Blasey Ford to testify Thursday about her accusation that Kavanaugh sexually assaulted her when they were in high school.
"I just don't think one man's shoulders should bear decades of the #MeToo movement," Conway said, according to The Hill. "This may be the first time we've ever heard of allegations against someone as a teenager who did not prey upon women thusly as he became powerful."
Conway also said the claims against the nominee seemed strange considering his record over the succeeding years.
"The allegations against Judge Kavanaugh are all from when he's a teenager, and then we're supposed to believe he's a judge of a dozen years, hiring female law clerks?" she said.
Conway's language mirrored the rhetoric that Hillary Clinton used in 1998 to challenge allegations that her husband had an extramarital affair with White House intern Monica Lewinsky. "The great story here, for anybody willing to find it and write about it and explain it, is this vast right-wing conspiracy that has been conspiring against my husband since the day he announced for president," she said at the time, according to CBS News.
Kavanaugh's supporters have sought to depict him as a doting husband and loving family man. The White House denied that the second allegation against Kavanaugh, brought by former Yale classmate Deborah Ramirez, had any merit.
"This 35-year-old, uncorroborated claim is the latest in a coordinated smear campaign by the Democrats designed to tear down a good man," White House spokesperson Kerri Kupec said, according to CNN. "This claim is denied by all who were said to be present and is wholly inconsistent with what many women and men who knew Judge Kavanaugh at the time in college say. The White House stands firmly behind Judge Kavanaugh."
Kavanaugh has fervently denied both allegations against him. On Sunday, the judge called the claim brought by Ramirez "a smear, plain and simple," and said, "I look forward to testifying on Thursday about the truth, and defending my good name."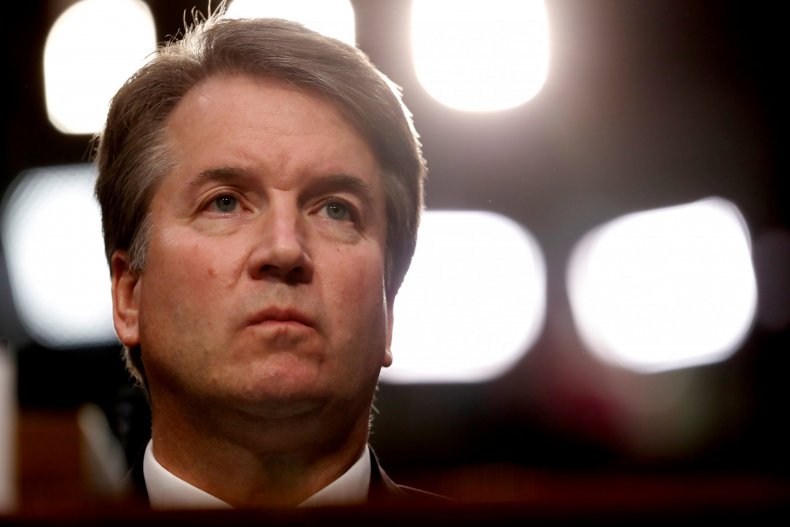 After the second allegation was reported by The New Yorker, Senator Dianne Feinstein, the ranking Democrat on the Senate Judiciary Committee, proposed a further delay in the nomination process. Feinstein also called for the FBI to investigate both claims against Kavanaugh, according to The Washington Post.
Some Republicans have indicated that the allegations against the judge are unlikely to sway their opinion during the approval process, the Post reported.
Democrats have said the sexual misconduct claims only compound their concerns about Kavanaugh, which focused on his judicial opinions until the sexual allegations became public earlier this month.
"There are so many indications of his own lack of credibility," said Senator Mazie Hirono of Hawaii.