Kellyanne Conway Calls Sanders Nomination 'Payback' From Trump Administration for Impeachment Proceedings
Kellyanne Conway, who serves as counselor to President Donald Trump, referred to the potential Democratic presidential nomination of Vermont Senator Bernie Sanders as "payback" from Trump to Democrats who participated in the impeachment proceedings on Fox News Monday.
Conway's comment came during a discussion of Trump's perceived retaliation against his political rivals, including the alleged existence of a so-called "hit list" of people with White House positions who do not fully support Trump's agenda.
Since his acquittal on impeachment charges, Trump has relieved Lieutenant Colonel Alexander Vindman and former Ambassador to the European Union Gordon Sondland from their positions. Both Vindman and Sondland testified in the impeachment hearings about alleged improprieties during a telephone call between Trump and Ukraine president Volodymyr Zelenskiy in which Trump allegedly asked Zelenskiy to announce an investigation into the business dealings of former Vice President Joe Biden and his son, Hunter.
"The payback is actually coming through the nomination of Bernie Sanders," Conway said. "I'd like to thank [House Intelligence Committee chair] Adam Schiff and [Speaker of the House] Nancy Pelosi and [Senate Minority Leader] Chuck Schumer and the rest of them. I'd like to thank the Never Trumpers for delivering Bernie Sanders as the possible nominee now. It's all because of how they spent their time and your money as taxpayers."
Conway's comment may also have been referring to the findings of the Mueller probe, an investigation of Trump's possible coordination with Russia in order to influence the 2016 presidential election. Spearheaded by Democrats, the final report made no decision about whether or not Trump had committed a crime.
Sanders revealed Friday that he had been briefed by U.S. intelligence officials that Russia had been attempting to interfere with the 2020 election by aiding his campaign.
"We were told that Russia, maybe other countries, are going to get involved in this campaign," Sanders said, "and look, here's the message to Russia: stay out of American elections."
"And what they are doing, by the way, the ugly thing that they are doing, and I've seen some of their tweets and stuff, is they try to divide us up," Sanders continued. "That's what they did in 2016 and that is the ugliest thing they are doing is they are trying to cause chaos. They are trying to cause hatred in America."
Newsweek reached out to the Sanders campaign for comment but did not receive a response in time for publication.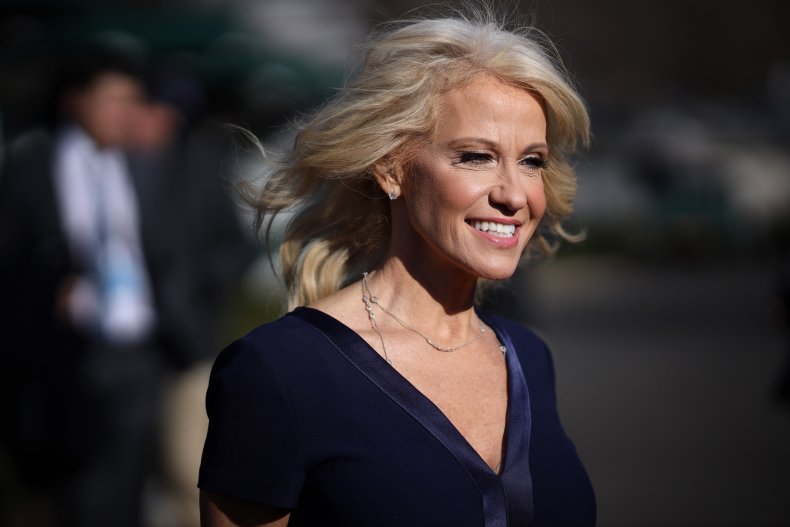 Sanders previously ran for president in 2016, in a race Trump has said was rigged in order to allow former Secretary of State Hillary Clinton to become the Democratic party's candidate. Trump has made similar claims about the current race, saying that former New York City Mayor Mike Bloomberg was working with the Democratic National Committee in order to make Bloomberg the party's official presidential candidate.
Before the results of the Nevada caucuses were announced, Trump tweeted a congratulatory message to Sanders along with a warning.
"Looks like Crazy Bernie is doing well in the Great State of Nevada," Trump tweeted Saturday. "Biden & the rest look weak, & no way Mini Mike can restart his campaign after the worst debate performance in the history of Presidential Debates. Congratulations Bernie, & don't let them take it away from you!"
Trump's claims that the primaries are rigged against Sanders were discounted by Sanders' campaign in February. Sanders' senior campaign adviser Jeff Weaver told MSNBC that the Democratic race "is not currently rigged."
"We're not going to play that game," Weaver stated before the strongly-contested Iowa caucuses. "The danger for Trump is the people who support Trump, working-class people in Pennsylvania, people who voted for Barack Obama twice and then voted for Trump, people in Iowa [are the] same way. Those people could be brought back by Bernie Sanders, not Joe Biden."
While recounted results from Iowa show Sanders losing to former South Bend, Indiana Mayor Pete Buttigieg by one delegate, Sanders handily won the Nevada caucuses Saturday with a total of 24 delegates.