Kellyanne Conway Changes Twitter Profile to Seemingly Mock Stories About Her Husband Criticizing Trump
White House counselor Kellyanne Conway on Friday changed the description portion of her bio on Twitter. Normally that wouldn't be very noteworthy—people do it all the time.
But she changed her Twitter bio seemingly to mock the news stories about her husband's opposition to President Donald Trump, who is, of course, Conway's boss.
"The 'Kellyanne Conway' in 'Kellyanne Conway's Husband'" read Conway's new description on Friday. (A quick hat-tip to the Trump Alert bot for noting this change.)
George Conway—the aforementioned "Kellyanne Conway's Husband"—has been a regular, voracious critic of Trump. It's obviously drawn a lot of news coverage, considering Kellyanne Conway is a key part of the Trump administration.
Most recently, George Conway sparked headlines when he formed a group that encouraged conservative lawyers to speak out against Trump.
"We believe in the rule of law, the power of truth, the independence of the criminal justice system, the imperative of individual rights and the necessity of civil discourse. We believe these principles apply regardless of the party or persons in power," read the group's mission statement. "We believe in the Constitution. We believe in free speech, a free press, separation of powers, and limited government. We have faith in the resiliency of the American experiment."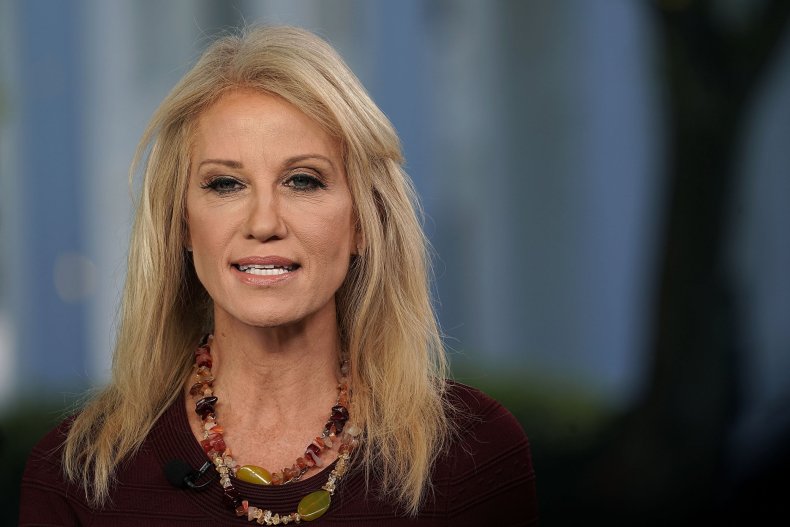 The couple's disagreement over Trump was at the center of a profile in the Washington Post in August. Kellyanne Conway said she didn't really appreciate the public criticism from her partner.
"I think it's disrespectful," she told the Post. "I think it disrespects his wife."
Trump himself was asked about the criticism from George Conway, and the president insulted him in typically Trumpian fashion.
"You mean Mr. Kellyanne Conway?" Trump said, via ABC. "He's just trying to get publicity for himself. Why don't you do this, why don't you ask Kellyanne that question, all right? She might know him better than me. I really don't know the guy."