White House counselor Kellyanne Conway has suggested the woman who has accused Supreme Court nominee Brett Kavanaugh shouldn't feel she is being bullied because the GOP is "the whole reason she's getting a hearing."
Her comments came in response to a letter from Christine Blasey Ford's lawyers that accuses Senate Judiciary Chair Chuck Grassley's "arbitrary" deadline to decide whether to give testimony as "bullying."
Speaking to Fox News' Jeanine Pirro on Saturday night, Conway discussed the letter and slammed the use of the word "bullying."
"You can argue that the whole reason she's getting a hearing is because of the Republicans, not the Democrats," she said.
"The Senate Judiciary Committee led by Chairman [Chuck] Grassley is honoring her request to testify. The White House has said all week, 'let her speak.' Everybody has said 'let her speak.' But to let her speak means she's actually coming to speak. And not using cheap words like bullying. Nobody is bullying her. Nobody wants her to be unsafe," she added.
Ford has claimed that Kavanaugh attempted to sexually assault her while at a house party when the pair were in high school, and has said she is prepared to testify publicly before the Senate Judiciary Committee, having agreed to do so on Saturday although a date and time have not yet been specified.
However, she previously suggested an FBI investigation should be carried out prior to giving testimony, while her lawyers originally pushed back on the deadline given by Grassley, who did indeed grant an extension.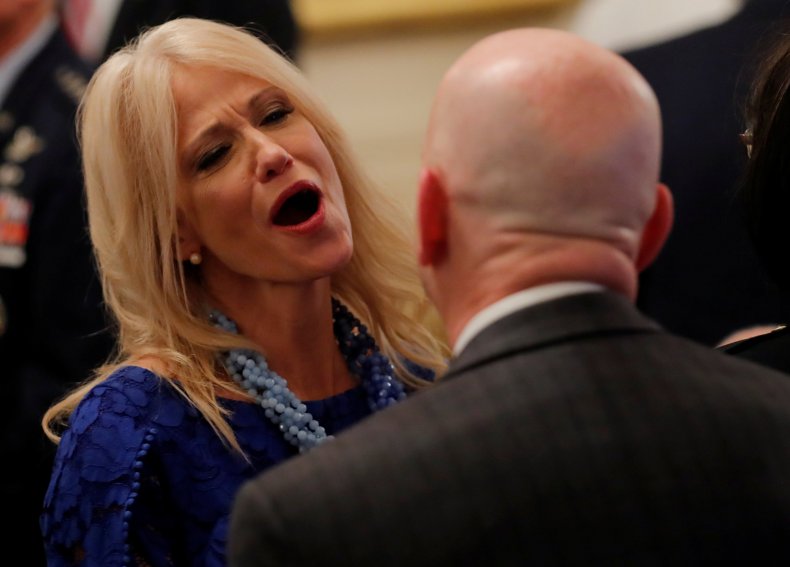 In a statement on Friday, Grassley had said: "I'm providing notice of a vote to occur Monday in the event that Dr. Ford's attorneys don't respond or Dr. Ford decides not to testify. In the event that we can come to a reasonable resolution as I've been seeking all week, then I will postpone the committee vote to accommodate her testimony."
A letter from Ford's lawyer's, read out by CNN, had stated: "The 10:00 p.m. deadline is arbitrary. Its sole purpose is to bully Dr. Ford and deprive her of the ability to make a considered decision that has life-altering implications. Our modest request is that she be given an additional day."