In an interview that turned into a shouting match Thursday night, Counselor to the President Kellyanne Conway blamed CNN after a commentator on the network referred to first daughter Ivanka Trump and her husband, Jared Kushner, as "cockroaches."
Conway took issue with a Tuesday discussion about journalist Vicky Ward's forthcoming book Kushner Inc., which said that President Donald Trump wanted to get rid of his daughter and son-in-law, who are senior White House advisers. The CNN panel debated how the couple have kept their jobs amid high turnover within the White House.
"Of course they survived. I mean, cockroaches are going to survive a nuclear war," CNN political analyst Paul Begala said.
Begala's remark took even some of his colleagues by surprise.
"You're not calling Ivanka and Jared cockroaches?" CNN anchor Jake Tapper asked.
"No, no," Begala responded. "I'm talking about a separate class of species."
Conway complained about Begala's comment to CNN anchor Chris Cuomo.
"You have a colleague at CNN, Paul Begala, who referred to the president's… aughter and son-in-law, who are also presidential senior advisers, as cockroaches," Conway said. "It's disgusting that I even have to repeat it."
"I don't like that kind of talk," Cuomo said.
"Own it! Own it!" Conway shot back.
Cuomo countered by bringing up a demeaning remark the president made about him.
"The president called me a chained lunatic," Cuomo said.
Conway did not let the cockroaches comment go.
"Where am I going to go for moral leadership, CNN?" she said. "No, you own it."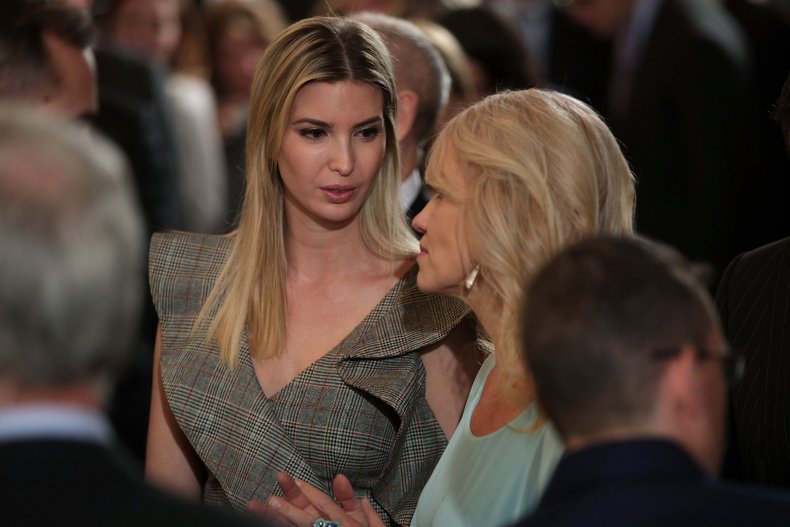 Cuomo went back to the chained lunatic comment, asking, "Is that nice?"
Conway started to talk about other networks when Cuomo said, "See, you just ignore it! You just ignore it!"
The two then argued about interrupting each other and the cockroaches matter got lost in the debate.
Lemon, who anchors CNN Tonight and is a close friend of Cuomo's, was not pleased by the exchange.
"For me, it feels beneath the dignity of this network to have someone on who just constantly lies and misconstrues things," Lemon said, referring to Conway. "Having someone on like that is giving them a platform they have not earned."
Lemon's reasoning was, "I don't get anything out of it. It's you two guys arguing back and forth."
Even before speaking with Lemon, Cuomo admitted that inviting Conway onto his show was not the greatest move.
"I deserve the criticism. I do it on purpose. I do it intentionally. I do it for what I believe is good reason. I do it the most," Cuomo said. "I understand I should get the criticism."
Conway, one of the president's biggest defenders and longest-serving members of his White House, often deflects criticism of the administration by complaining about other topics.