Kellyanne Conway Compares Trump to Martin Luther King Jr., Says President's Impeachment Wasn't 'Within Dr. King's Vision'
White House senior counselor Kellyanne Conway argued on Monday that Donald Trump and Martin Luther King Jr. "agreed" on many things, while suggesting that the prominent Civil Rights leader would have opposed the president's impeachment and removal from office.
Conway's comments came as the U.S. remember's the iconic activist on Martin Luther King Jr. Day, a holiday in memory of his legacy.
The president "agrees with many of the things that Dr. Martin Luther King stood for and agreed with for many years, including unity and equality, and he's not the one trying to tear the country apart through an impeachment process," Conway told reporters at the White House. Continuing, she criticized Democrats, calling the impeachment "shameful."
"I don't think it was within Dr. King's vision to have Americans drag through a process where the president is not going to be removed from office," the close Trump adviser added.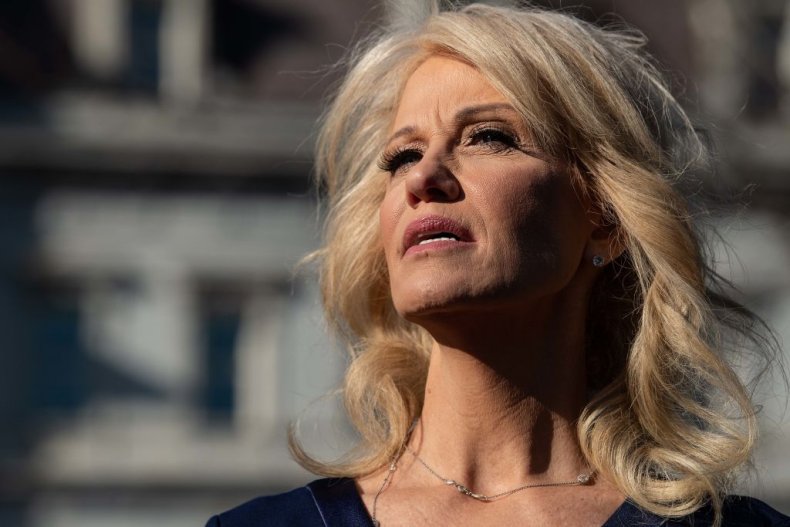 "I think anybody who cares about 'and justice for all' here, will appreciate the fact that the president now will have a full defense on the facts," she argued.
Earlier on Monday morning, the White House released a statement from Trump commemorating King's legacy.
"Today, we pause to honor the incredible life and accomplishments of Dr. King, who helped shape the Civil Rights Movement, gave hope to millions experiencing discrimination, and whose enduring memory inspires us to pursue a more just and equal society," the president said in the statement.
Later in the day, the president also tweeted about King, suggesting that he was fighting for black Americans like the Civil Rights leader had.
"It was exactly three years ago today, January 20, 2017, that I was sworn into office. So appropriate that today is also MLK jr DAY. African-American Unemployment is the LOWEST in the history of our Country, by far," Trump wrote. "Also, best Poverty, Youth, and Employment numbers, ever. Great!"
Despite Trump and his supporters often touting the low unemployment rate, black voters remain strongly in favor of electing a Democrat in 2020. A survey published earlier this month by The Washington Post and Ipsos found that 79 percent of black voters said it was personally "important" to them that Trump not be reelected. Of those, 66 percent said this was "extremely important."
The poll also found that Trump performs very poorly among black voters when compared to any of the Democratic contenders, with the president never garnering more than 4 or 5 percent in support. Meanwhile, former Vice President Joe Biden is the clear favorite among black voters (48 percent) followed by Senator Bernie Sanders (20 percent).