Kellyanne Conway Confronted by Jake Tapper: I Just Want Trump to Stop Lying
Kellyanne Conway was confronted on Sunday over statements made by President Donald Trump, with CNN host Jake Tapper telling the White House counselor "I would like him to stop lying."
The pair were discussing comments made by the president on the $130,000 "hush money" paid by his lawyer Michael Cohen to adult film star Stephanie Clifford, who is known as Stormy Daniels.
Speaking with reporters on Air Force One this week, the president said he did not know about the payment made by Cohen to Daniels.
"You'll have to ask Michael Cohen. Michael's my attorney," Trump said when asked why Cohen had paid Daniels the money if there was nothing to the allegations, Reuters reported.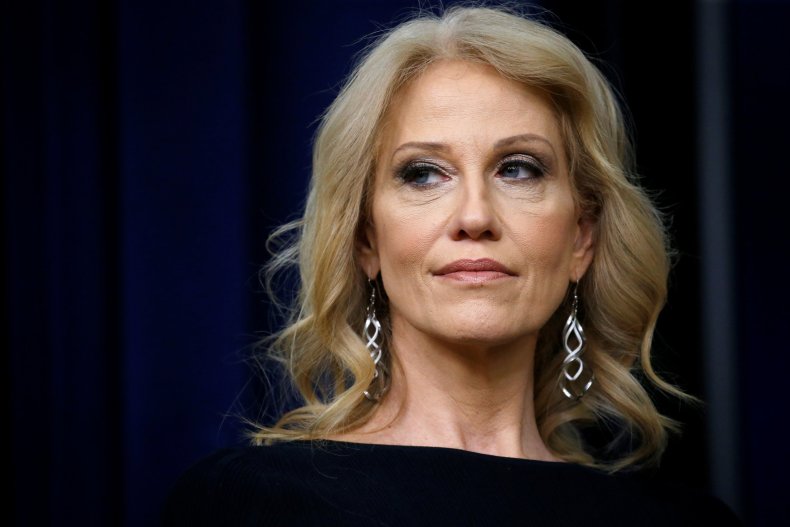 But after it emerged that Trump has reimbursed Cohen for the payment, Conway defended the president against Tapper's claims that the president was lying. Rudy Giuliani, who said Trump had paid back the money, also said he did not know the specifics of the payment.
"Do you think his job includes lying to the American people? Because he continually does so and he undermines his own administration when he does so," Tapper asked Conway.
But she hit back at the suggestion, accusing Tapper of attempting to go viral by talking about the president and lying.
"I would like him to stop lying, quite frankly," Tapper responded.
Conway also attempted to explain the president's previous comments on the hush money payment, clarifying what he meant when he told reporters he did not know about it.
"When the President said 'no' on Air Force One, he was talking about he didn't know when the payment occurred," Conway told Tapper on CNN's State of the Union. "So he's saying he didn't know about it when the payment occurred. He found out about it after the fact."
Conway, who said she was unaware of the payment during Trump's election campaign, also denied there was a credibility crisis at the White House.