Kellyanne Conway Defends Chelsea Clinton, Says Her Treatment 'Outrageous and Ignorant and Tremendously Unfair'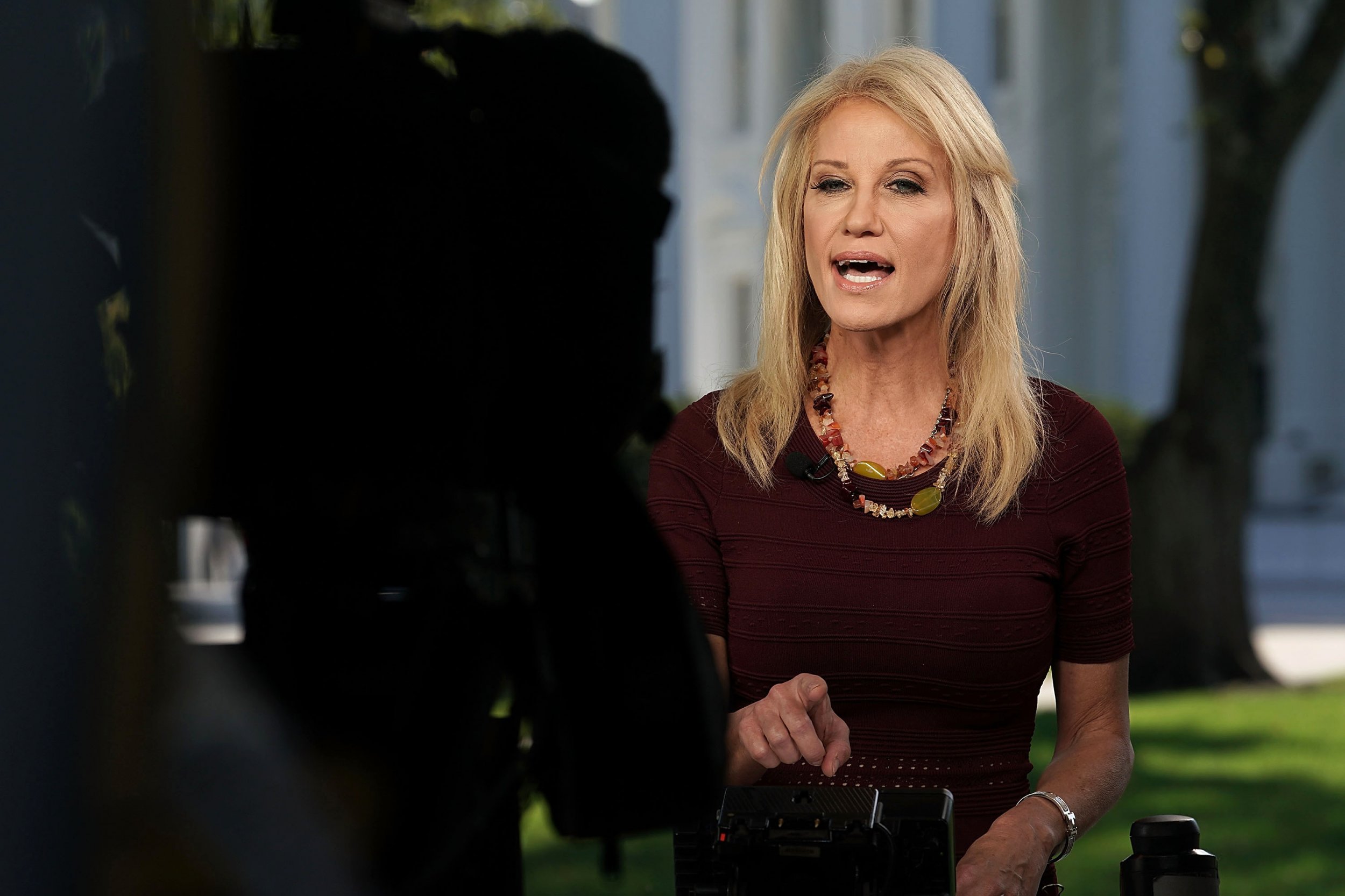 White House adviser Kellyanne Conway voiced support for Chelsea Clinton on Monday, criticizing college activists who confronted her at a Friday vigil for the victims of the New Zealand mosque shootings.
New York University student activist Leen Dweik criticized Clinton, who attended the event at NYU. Dweik said that Clinton's criticism of Minnesota Representative Ilhan Omar for comments related to Israel contributed to Islamophobia and fomented violence.
"This, right here, is a result of a massacre stoked by people like you and the words that you put out into the world," Dweik told Clinton in a Twitter video, which was filmed by fellow NYU student activist Rose Asaf and quickly became viral. "And I want you to know that, and I want you to feel that deep down inside. Forty-nine people died because of the rhetoric you put out there."
Clinton, in response said that "certainly, it was never my intention. I do believe words matter. I believe we have to show solidarity."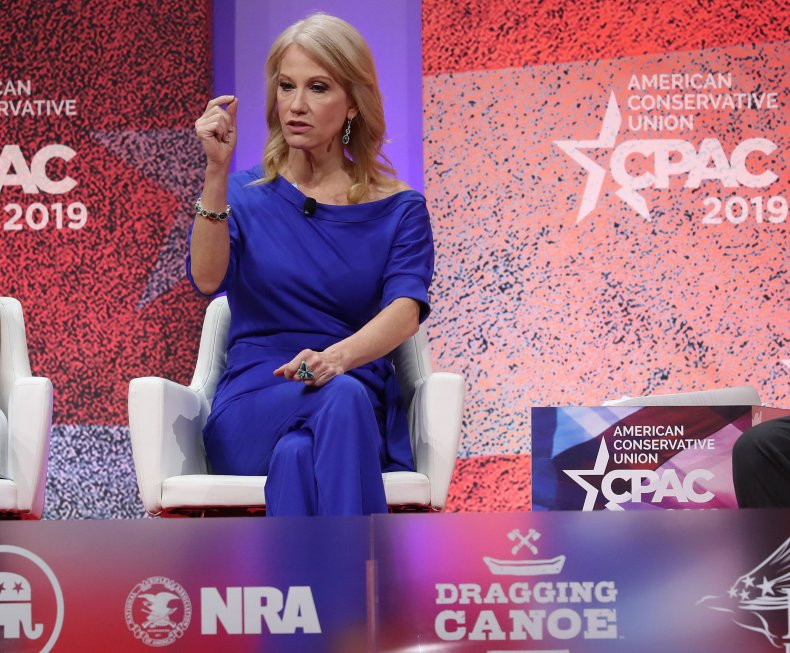 Prominent conservatives including Donald Trump Jr. have condemned Asaf and Dweik for confronting Clinton. Conway joined those voices on Monday while speaking on Fox & Friends.
"We stand with our Muslim brothers and sisters. We stand with people of every faith," Conway said. "I think the treatment of Chelsea Clinton was outrageous and ignorant and tremendously unfair. She should not have been yelled at by those people and blamed for this massacre any more than other person should be except the evil, pathetic, horrible, hateful man who did this."
The White House adviser also encouraged people to read the 74-page manifesto published by the alleged shooter, which described Trump as "a symbol of renewed white identity and common purpose."
Dweik's criticism of Clinton related to a tweet she sent about Representative Omar last month. In February, Omar sparked controversy for a tweet that was decried as anti-Semitic. Omar retweeted a post from Glenn Greenwald, who had written, "It's stunning how much time US political leaders spend defending a foreign nation even if it means attacking free speech rights of Americans." She added, "it's all about the Benjamins baby."
Critics claimed the tweet was anti-Semitic, while progressives said it merely pointed out the powerful political influence of lobbying organization AIPAC. Clinton spoke against Omar. She reposted a tweet critical of the representative, adding "co-signed as an American. We should expect all elected officials, regardless of party, and all public figures to not traffic in anti-Semitism."
Asaf told The Washington Post the comments circulated anti-immigrant sentiments. "To me, when speaking of someone who is a refugee, it's a dog whistle, it's signaling this is a patriotic issue and that nationalism excludes people like Ilhan Omar," she said.
She and Dweik wrote in a BuzzFeed News column, which explained their confrontation, that Clinton's comments about Omar had hurt the fight against white supremacy.
Omar was again criticized this month, when she said, "I want to talk about the political influence in this country that says it is OK for people to push for allegiance to a foreign country."
The discourse around her comments had exposed fissures among Democrats about policy toward Israel. Progressives have argued that negative comments about Israel do not equate to anti-Semitism. Others have questioned whether Omar is being focused on because she is a Muslim woman in Congress.
Washington Post columnist Paul Waldman blasted the "smearing" of Omar, writing "when this episode is over, Omar and everyone else will have learned a lesson. You'd better not step out of line on Israel. You'd better not question AIPAC. You'd better not criticize members of Congress for the craven way they deal with this issue. You'd better not talk about how policy toward Israel is made and maintained. Because if you do, this is what you're going to get."