Kellyanne Conway Dismisses Russian COVID-19 Vaccine, Says They're 'Nowhere Near Where We Are'
White House Counselor Kellyanne Conway, dismissing the announcement of a Russian vaccine for the coronavirus, on Tuesday suggested that the U.S. has superior safety standards and current domestic trials are better positioned for success.
"The U.S. standards are so much more stringent," Conway said in an interview with Fox News' Fox & Friends.
"What I understand from the Russia announcement is, this is nowhere near where we are," she continued. "Which is, we have six different vaccine candidates into Phase 3 [trials]. And [the Russians] don't seem to be there yet."
Conway pointed out that Dr. Anthony Fauci, a key member of the White House coronavirus task force and the director of the National Institute of Allergy and Infectious Diseases, has previously raised concerns about the Chinese and Russian sped-up efforts to release a vaccine.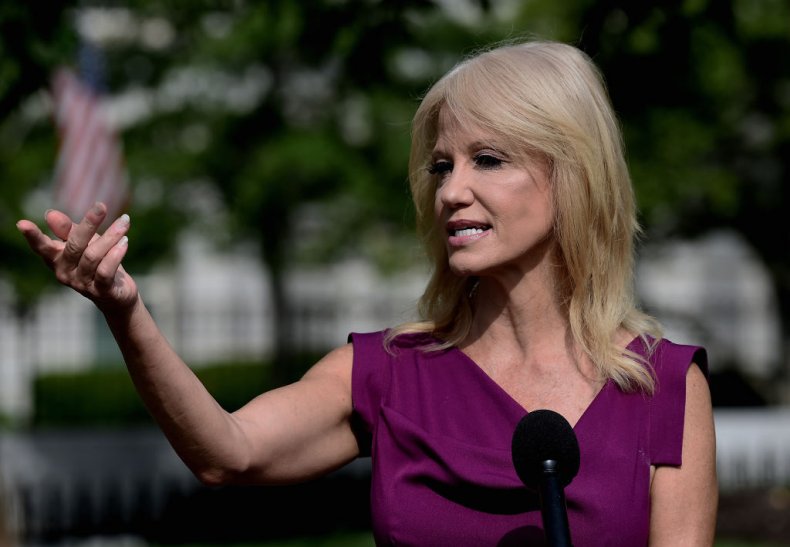 "I do hope that the Chinese and the Russians are actually testing the vaccine before they are administering the vaccine to anyone. Because claims of having a vaccine ready to distribute before you do testing is, I think, problematic at best," Fauci said during July 31 congressional testimony.
A few days later, Fauci again raised concerns specifically about the reported Russian vaccine in an interview with BlackPressUSA TV.
"So anybody could say they have a vaccine and make it, but you have to prove that it's safe and effective. Which I doubt that they've shown that but you know we'll see," he explained.
Conway said that the Trump administration believes it can have "hundreds of millions of doses" of a proven COVID-19 vaccine within "the next few months."
Russian President Vladimir Putin announced on Tuesday morning that his country was the first in the world to officially register a vaccine for the novel virus. An official website launched for the vaccine named it Sputnik V, referencing the name of the first Russian man-made satellite launched into space back in 1957, Russia's Tass news agency reported.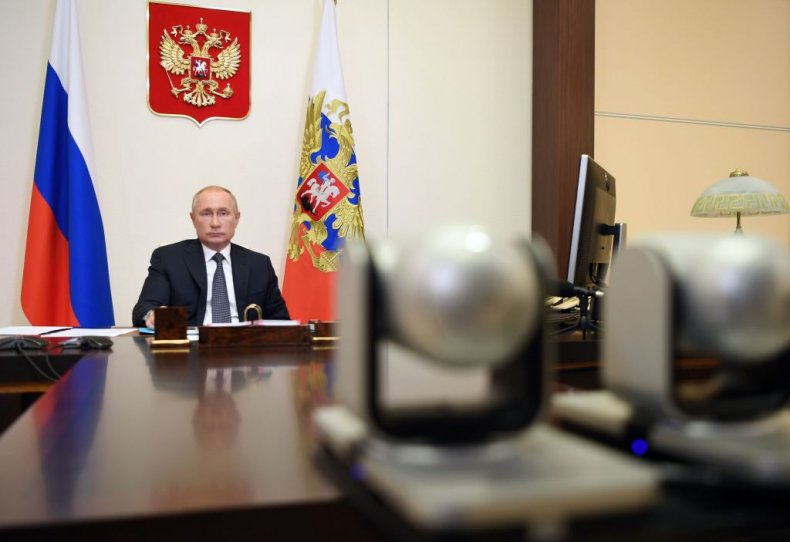 "This morning, for the first time in the world, a vaccine against the new coronavirus was registered," Putin said during a televised cabinet session. "I know that it's effective and forms sustainable immunity," he said, noting that his own daughter had been given the vaccine.
According to The Moscow Times, the vaccine—which was formulated by the state-run Gamaleya Research Institute—will first be given to medical professionals and health care workers in late August or early September.
Phase 3 trials for the vaccine have begun as of Tuesday, and will be carried out in Russia as well as Saudi Arabia, the United Arab Emirates and the Philippines. The vaccine is not expected to be available to the general public until January 1, 2021.
Newsweek reached out to the Russian Embassy in Washington, D.C. for further comment, but it did not respond by the time of publication.