Kellyanne Conway Mocked for Speaking 'Trump's English' During Heated Exchange With Chris Cuomo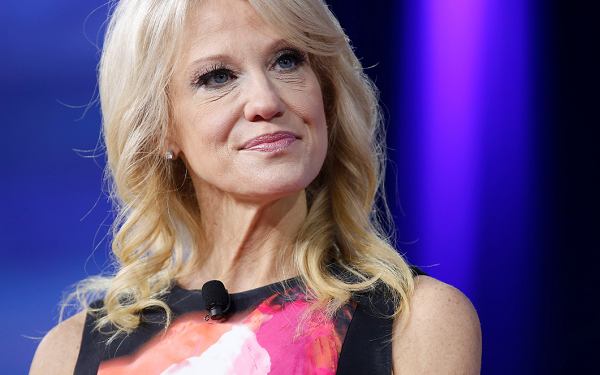 Kellyanne Conway has muddled her words again, this time in a fiery interview with CNN's Chris Cuomo, prompting the presenter to snarkily ask if she was speaking "Trump's English."
The pair entered into a heated exchange on Monday evening's Cuomo Primetime while discussing the government shutdown, which the Donald Trump administration blames on Democrats, who in turn are blaming the GOP.
As the conversation turned to the fight over the Deferred Action for Childhood Arrivals program (DACA), which led to the shutdown, Conway accused Cuomo of being among the Democrats who "are mad tonight."
"I'm not, I'm only mad because you're not letting me ask you the next question," Cuomo responded.
Conway replied, "No. You're trying to ask and answer it. So which role is whom?"
"Which role is whom? What is that, Trump English?" Cuomo shot back in what appeared to be a reference to the president's often creative use of language, prompting a tirade from Conway, who accused Cuomo of making a joke at the president's expense.
"Are you making fun of the president of the United States again?" Conway asked.
"The guy is working and living right behind me because he got elected by the people. And part of that was because he insists on making this country more secure, including at its border. He wants this nation to have physical borders," she continued.
The tussle between Cuomo and Conway is not the first time the White House counselor has been accused of making muddled statements. She once suggested that there were microwaves that could turn into cameras to spy on people.
Conway also hit the headlines early in Trump's presidency for suggesting that then press secretary Sean Spicer's claim about a record-setting crowd at the inauguration was an example of "alternative facts." Several weeks later, she mentioned the now infamous "Bowling Green massacre," which never took place.