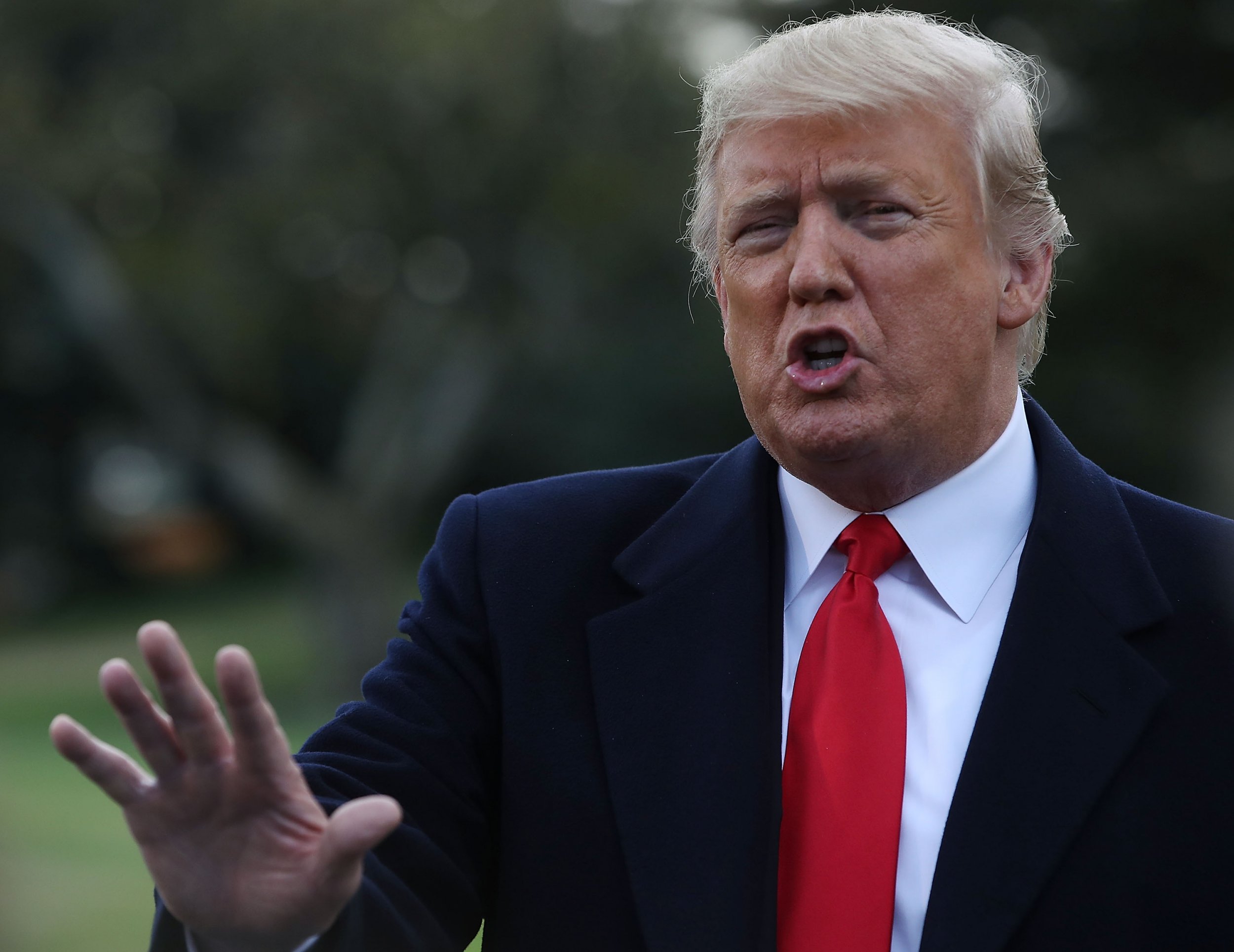 President Donald Trump had "no comprehension" about his claims against birthright citizenship and was merely spouting "drivel" about the 14th Amendment, according to the husband of White House counselor Kellyanne Conway.
Attorney George Conway, a frequent and vocal critic of Trump, blasted the president Thursday over his recent comment about being prepared to rescind birthright citizenship by an executive order.
"To say that 'illegal immigrants are not subject to the jurisdiction of the United States' is just drivel. Were that true, then the government wouldn't be able to arrest them. Surely that's not the President's position. Clearly he has no comprehension of the words he's using," Conway tweeted while citing an article by The New York Times.
Conway was responding to Trump's recent interview with Axios, during which he said birthright citizenship was "ridiculous" and that he could do away with the law either through Congress or with his own pen.
"We're the only country in the world where a person comes in and has a baby, and the baby is essentially a citizen of the United States ... with all of those benefits," Trump said. "It's ridiculous. It's ridiculous. And it has to end."
Trump's comment, which falsely misstated that the U.S. was the only country to offer birthright citizenship, was widely panned on both sides of the aisle, including by Speaker of the House Paul Ryan and other prominent Republicans.
Conway's bashing on Twitter in part reiterated his stance against Trump's latest hardline immigration stance. On Tuesday, Conway co-wrote an op-ed published by The Washington Post that broke down how Trump lacked the authority to rescind birthright citizenship under the 14th Amendment.
"Beyond this, the president's proposal suffers from another infirmity—it exceeds the scope of his authority. Our Constitution could not be clearer that it is Congress, not the president, who is in the driver's seat when it comes to immigration," the op-ed read.
The amendment specifically reads: "All persons born or naturalized in the United States, and subject to the jurisdiction thereof, are citizens of the United States."
But Trump had taken umbrage with the amendment just prior to next week's midterm elections. Trump appeared to make the comments in an effort to rev up a political base that helped him win the White House two years ago in part due to his tough stances on immigration. The president had ordered thousands of troops to the country's shared border with Mexico this week as a caravan of immigrants from Central America made its way north despite Trump's threats of turning them away.