Kellyanne Conway Suggests Donald Trump's Accusers Have 'Had Their Day' Because They Appeared On TV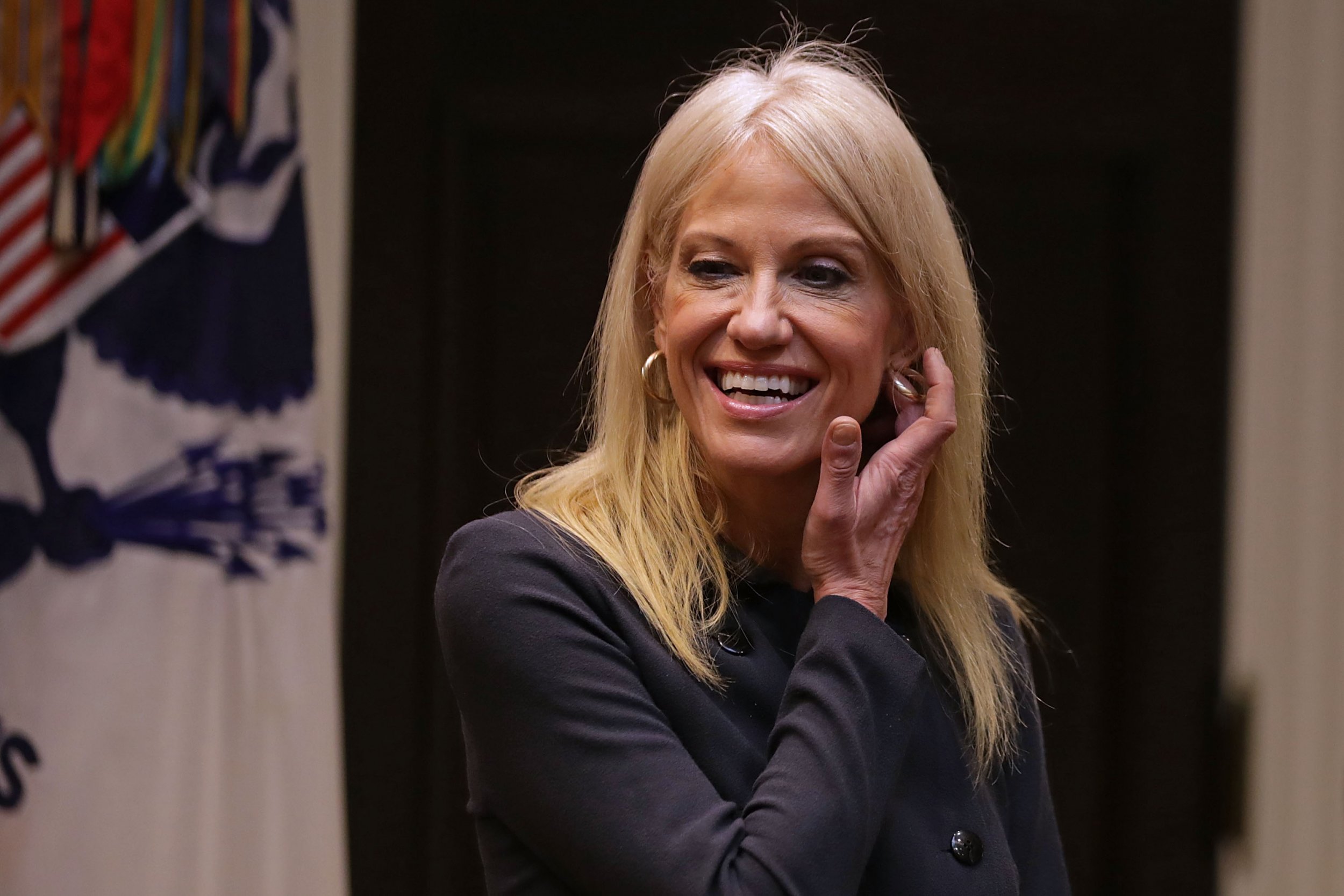 Kellyanne Conway has said President Donald Trump's accusers have "had their day," hitting back against suggestions there should be Congressional hearings over the allegations.
At least 19 women have come forward, predominantly during the 2016 election campaign, to accuse Trump of sexual misconduct, in a string of accusations the president has denied and branded as fake news.
And following a tweet from Democratic Senator Kirsten Gillibrand that suggested the president should hold hearings over the accusations against him, Conway suggested on ABC's This Week that she felt the women had spoken enough.
"Those accusers have had their day on your network and elsewhere for a long time. They were tried out again late last year," Conway told host George Stephanopoulos.
Addressing the tweet specifically, the White House counselor added: "I don't need a lecture from Kirsten Gillibrand or from anybody else who protected and defended and harbored a sitting president who had such relations in the Oval Office, and was impeached for lying."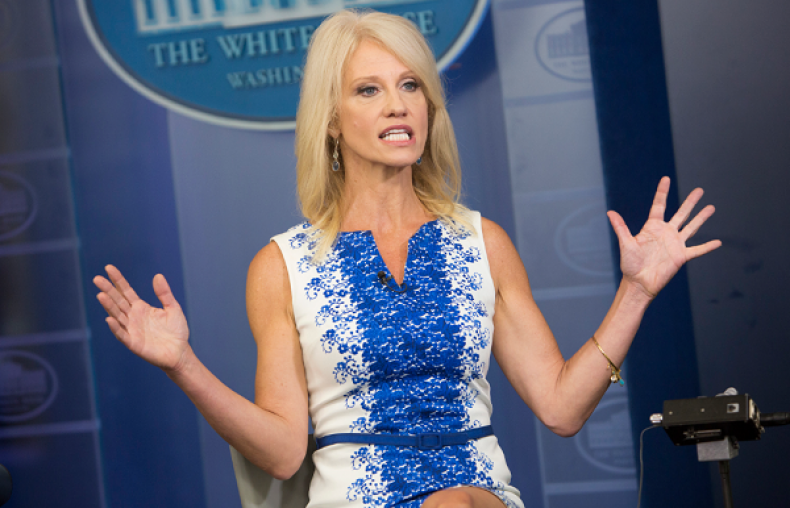 Gillibrand's tweet came in response Trump's response to the resignations of White House staff secretary Rob Porter and speechwriter David Sorensen, both of whom have been accused of domestic violence.
Trump had tweeted in what appeared to be a reference to the resignations: "People's lives are being shattered and destroyed by a mere allegation. Some are true and some are false."
"Some are old and some are new. There is no recovery for someone falsely accused - life and career are gone. Is there no such thing any longer as Due Process?" he added, doubling down on his previous well-wishes for Porter, whom the president said he hoped would have a great career ahead of him.
The president's tweet prompted Gillibrand to hit back: "The lives of survivors of sexual assault and domestic abuse are being shattered every day. If he wants due process for the over dozen sexual assault allegations against him, let's have Congressional hearings tomorrow. I would support that and my colleagues should too."
And despite Conway responding critically to Gillibrand's tweet, she also suggested she had no reason not to believe the women who had accused Porter.
Speaking on CNN's State of the Union, Conway said: "I have no reason not to believe the women, and a week ago I had no reason to believe that that had ever happened."