Kellyanne Conway Says John Bolton 'Had Many Nice Things to Say' About Trump
White House Counsellor Kellyanne Conway has hit back at John Bolton's criticism of President Donald Trump's administration, by questioning the former national security adviser's accomplishments during his tenure.
Appearing on Fox News, Conway was asked by its chief political anchor Bret Baier for her response to the claims in Bolton's memoir, The Room Where It Happened, that Trump, in Baier's words, was "unfit for office."
Conway responded: "When people do tell-all books, I prefer that they tell us all what they accomplished in those positions."
She said that she had known Bolton "for a long time" and worked alongside him in the White House during his 17 months before his departure in September 2019. But in her view, many of the "national security accomplishments that happened and there are many in the Donald Trump presidency, happened before he got there or after he left."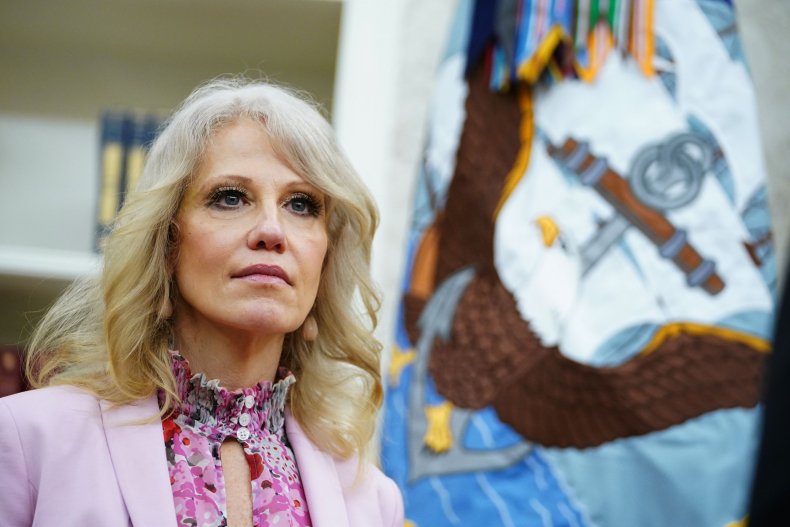 She said these included the capture of the leader of militant group Islamic State, Abu Bakr al-Baghdadi, sanctioning the International Criminal Court (ICC) and "getting the Afghan troop withdrawal down to almost half."
"So many of these things have happened since he has gone and I like it when people tell us all that they accomplish.
"I also would also point out... John Bolton had many nice things to say about the president," she said, including taking "decisive action" against election interference.
Baier asked Conway whether she believed that in this book "there are lies" and how this could be squared with White House claims that it revealed classified information, which has spurred it to block its publication.
"No, I didn't say it was all lies. What I said was it's important to put it all in the perspective of the tenure that he had there. What has happened since he left and the fact that he didn't raise any of this in a meaningful way while he was there," she told Special Report.
She said that Bolton had credited the president for "being decisive around the globe on many different actions" and disputed the book's claims that Trump had asked the Chinese president to increase purchases of soybeans and wheat to help with his re-election chances.
"This makes no sense... does anybody believe that the president asked President Xi to help him win the election, it's so ridiculous," Conway said, adding that "these books are never fact-checked."
The Justice Department is seeking an emergency injunction to stop the book's release on June 23, saying Bolton had bypassed the necessary classification review process. Baier will interview Bolton, which Fox will broadcast at 6 p.m. ET on Tuesday during Special Report.