Kellyanne Conway Says Democrats Lost Brain Functioning Because Of 'Russian Concussion'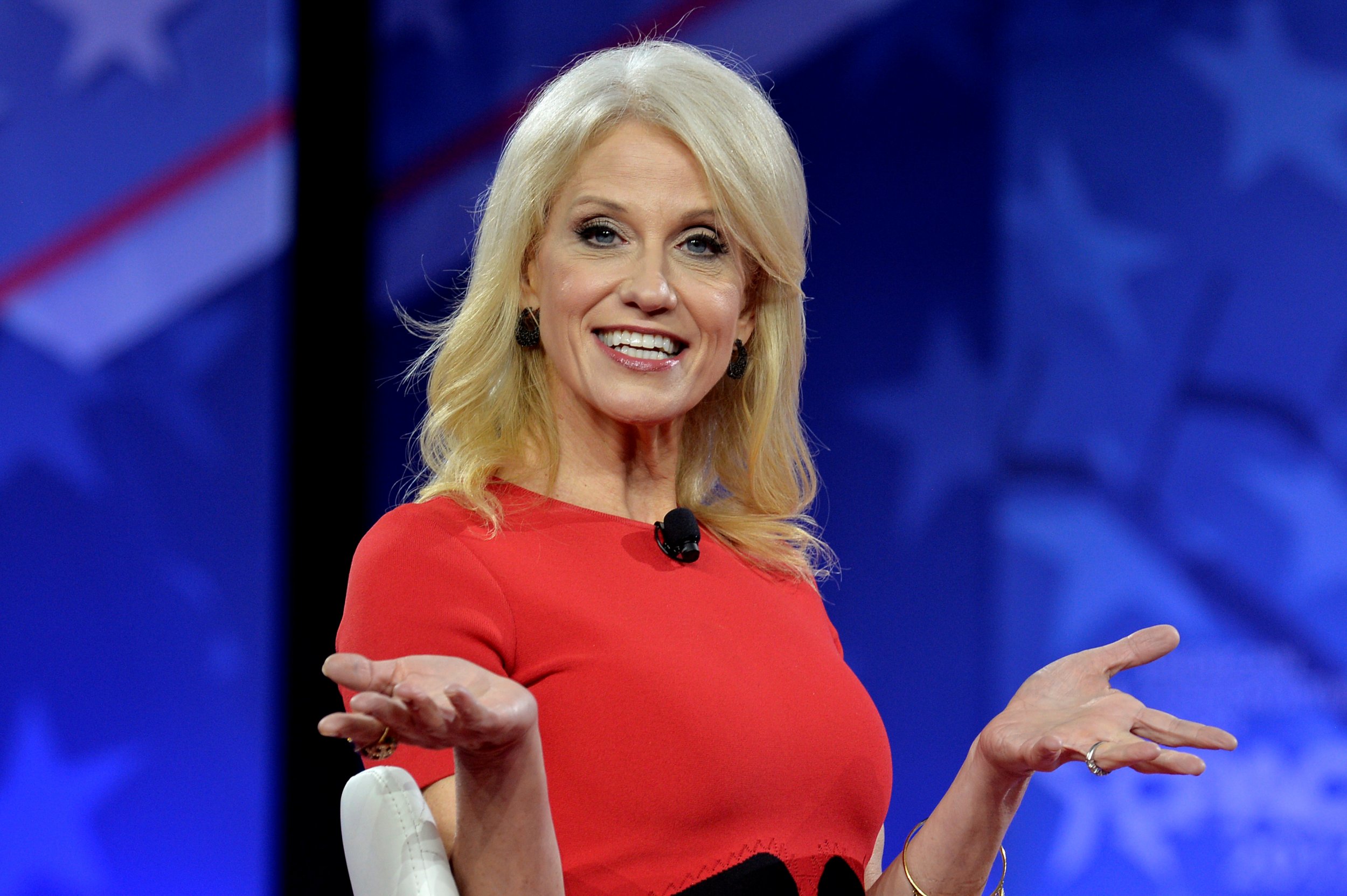 Kellyanne Conway, the senior adviser to President Donald Trump whose way with words has often stirred controversy, was at it again on Fox News Wednesday night.
Conway lamented the media's focus on federal investigations into the Trump campaign's ties to the Russians during last year's presidential election, sharpening her attacks on the left with a punchy new phrase.
"The media and the Democrats have this Russian concussion," Conway said to conservative TV host Sean Hannity. "They have lost muscle memory to be able function in any other way to talk about anything he's doing."
Conway's strong criticism arrived the night after Democratic candidate Jon Ossoff lost against Republican Karen Handel in a special election in Georgia's 6th District to replace incumbent Tom Price, Trump's head of the Department of Health and Human Services. It was the most expensive congressional race in history, and a close one: Ossoff managed to beat several Republican contenders and garner over 48 percent of the vote in a district that's been held by the GOP for decades.
Despite the Democratic Party's loss, Georgia's election results sent a clear signal to Capitol Hill that Republican constituents may be losing faith in the Trump administration, as the president and the GOPs controversial health care reform plan face widespread disapproval.
Related: Here's how Trump could actually be impeached
But Conway continued her defense of Trump's conservative agenda on Wednesday night. Hannity also defended Trump, holding up the president's "Contract With the American Voter," a two-page bulleted action-item list as Conway looked on, saying, "It's perfect."
"People are not talking about Russia," Conway said. "You have the Democrats talking about Russia. You have Donald Trump and the Republicans talking about America. I'll take America talk any day over Russia talk."
The following morning, it was clear the media may not be the only party suffering from "Russian concussion."
"Former Homeland Security Advisor Jeh Johnson is latest top intelligence official to state there was no grand scheme between Trump & Russia," the president tweeted to his more than 30 million followers Thursday morning. "By the way, if Russia was working so hard on the 2016 Election, it all took place during the Obama Admin. Why didn't they stop them?"