Does Kellyanne Conway Hate Donald Trump? President's Adviser Called Out by 'Morning Joe' Hosts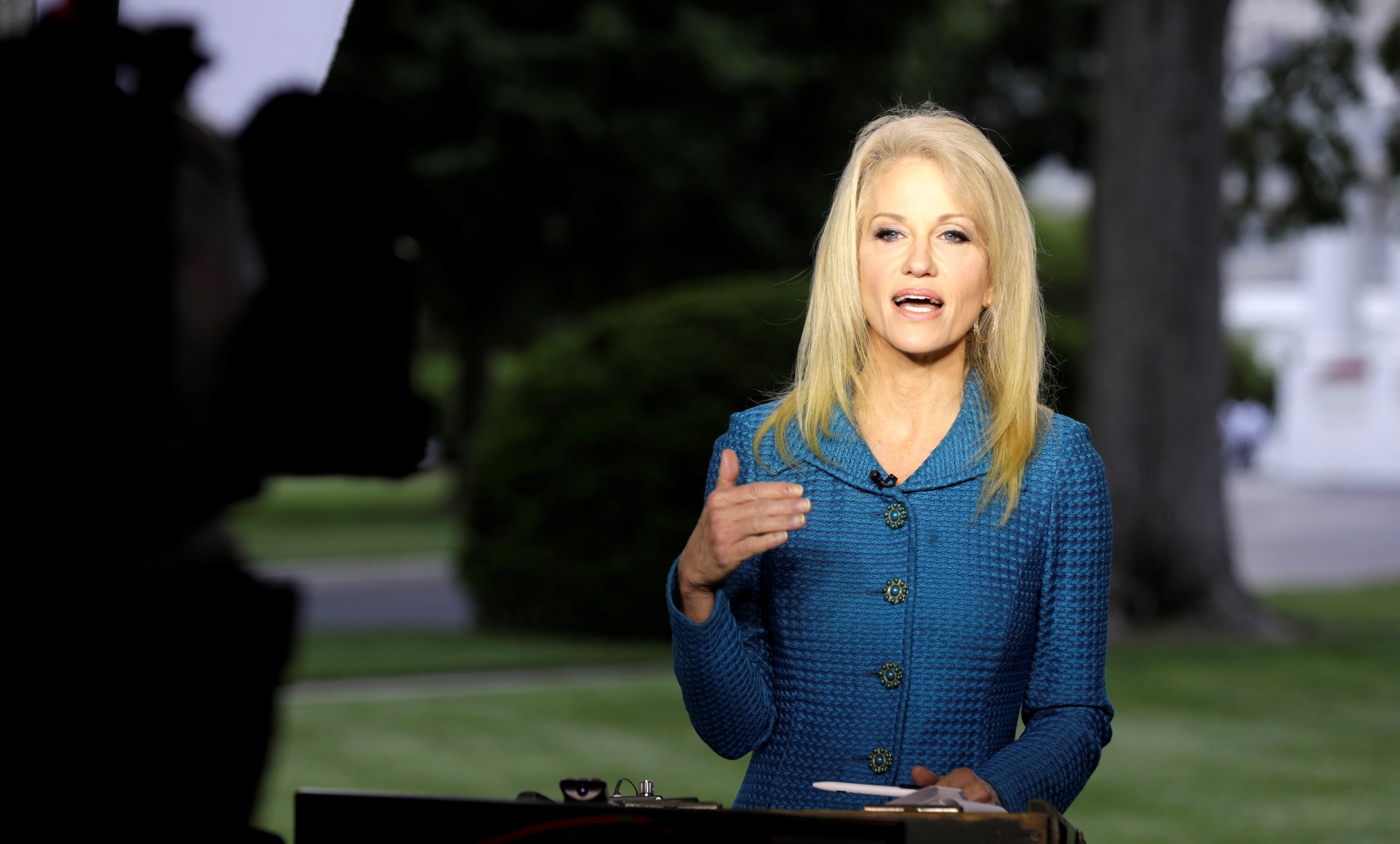 Since Donald Trump's political ascendance over the last two years, critics have wondered if his spokespeople, including White House Press Secretary Sean Spicer or top adviser and spin artist Kellyanne Conway, actually believe what they are telling reporters when they talk on the record about his statements and policies. Each has defended, among many other controversies, the size of the new president's Inauguration Day crowd and his travel ban against travelers from some Muslim-majority nations.
Spicer supposedly had a meltdown after last week's surprise firing of FBI director James Comey, but it wasn't until Monday's Morning Joe episode that the public learned of Conway's alleged distaste not only for the spin she does for the president, but even for Trump himself. Hosts Joe Scarborough and Mika Brzezinski spoke about how Conway would act and speak off camera after talking Trump up during last year's campaign.
"This is a woman, by the way, who came on our show during the campaign and would shill for Trump in extensive fashion and then she would get off the air, the camera would be turned off, the microphone would be taken off and she would say 'bleeech I need to take a shower' because she disliked her candidate so much," Brezinski said, according to Mediaite.
Scarborough then pounced and made allusions to Conway's motives for continuing to work and support Trump in public.
"Also said, that this is just, like my summer in Europe. I'm just doing this for the money, I'll be off this soon," Scarborough said, allegedly repeating Conway's statements. "I don't know that she ever said 'I'm doing this for the money,' but this is just my summer vacation, my summer in Europe. And basically, I'm gonna get through this."
Scarborough added that Conway somewhat switched up how she spoke about the president following the release of his conversation with former Access Hollywood host Billy Bush, during which Trump said he essentially sexually assaulted women because of his celebrity. He said Conway began referring to Trump as "my client" rather than by his name.
Conway, a long-time political operative for the Republican Party, has received significant flack ever since she began working for the Trump campaign last year and has become fodder not only for the media, but for the entertainment world, as well. She faced the wrath of many Twitter users and pundits alike after a picture was snapped of her with her feet on a couch in the Oval Office in February, to which she later said she meant no disrespect. She then briefly disappeared from her usual television appearances in support of the president. That disappearing act led to a "Saturday Night Live" skit earlier this month called Where in the World is Kellyanne Conway? – a send-up of the popular 1990s kids game show called Where in the World is Carmen Sandiego?